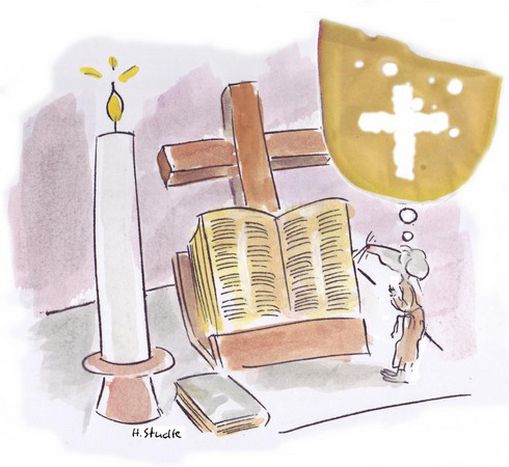 Tieso como la mojama
Published on
Translation by:
pedro picón jiménez
Según publica la Comisión Europea, el informe económico para el próximo semestre, pronostica jóvenes europeos agobiados rodeados de becas no remuneradas, precios crecientes, precariedad y caída del poder adquisitivo. Los desempleados italianos dirán quizá que están al verde (essere al verde), mientras que los británicos endeudados se acordarán del color rojo de sus cuentas bancarias, al estar in the red. Los franceses que se encuentren en la situación de ne pas avoir un rond (no tener ni un duro), exclamarán que están fauché (segados), mientras que los hambrientos británicos, italianos y alemanes se estarán apretando el cinturón como los españoles (tightening their belts, tirare la chinghia, den Gürtel enger schnallen).
Los alemanes a menudo describen estar en la ruina como ser un Ebbe im Portemonnaie (marea del monedero) o am Hungertuch nagt (un mal presentimiento al abrigo del hambre). Para España, utilizaríamos la coloquial expresión tieso como la mojama, palabra que viene del árabe y significa seco, otra forma de decir que nuestras carteras están vacías. Los británicos siguen con sus connotaciones acerca de la comida, quejándose por no tener ni dos habichuelas que juntar (not have a been to rub together).
La expresión polaca (biedny jak mysz kocielna) y la alemana (arm wie die Kirchenmäuse.) o la inglesa (poor as a church mouse) vienen a decir que alguien es más pobre que el ratón de una iglesia, comparable por el tema animal al Pasar más hambre que el perro de un ciego español. Incluso el francés utiliza las connotaciones religiosas para expresar la falta de liquidez, diciendo que alguien es pauvre comme Job (tan pobre como Job).
Europa en un clic:
Francés: « Pauvre comme Job »
Inglés: « Poor as a church mouse »
« Not have a been to rub together »
Español: « Tieso como la mojama »
Alemán: « Am Hungertuch nagen »
« Arm wie die Kirchenmäuse »
Italiano: « Essere al verde »
Translated from Prekäre Kirchenmaus