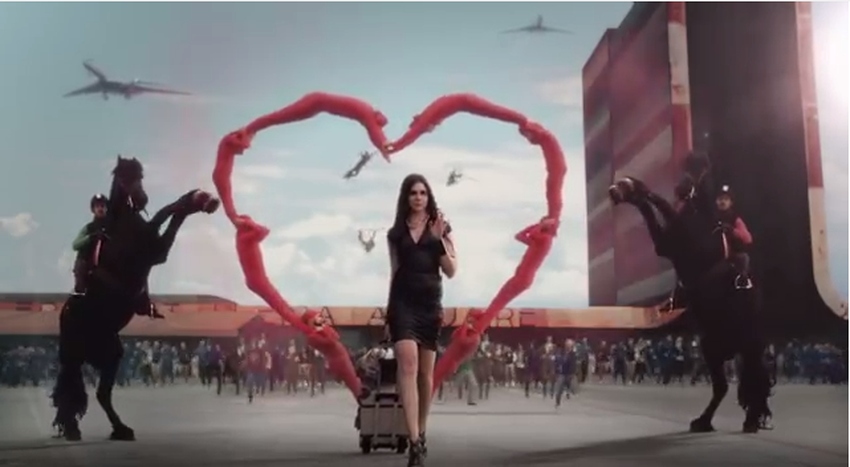 Sotchi: Noruega responde a Rusia con un video a favor de la comunidad LGBT
Published on
Una marca de ropa ha publicado una campaña de vídeo el día en el que se inauguraron los Juegos Olímpicos de invierno de Sotchi, celebrados en Rusia del 7 al 23 de febrero. El anuncio critica las ridículas leyes anti-gays promulgadas en junio de 2013 por Putin. Leyes que la comunidad LGBT mundial no deja de combatir desde el inicio de los juegos.
La marca de ropa deportiva noruega XXL All Sports United ha decidido golpear donde más duele. Rodado durante diciembre de 2013 en Lleida, la campaña titulada 'Airport Love' ha salido a la luz aprovechando la ceremonia de apertura de los Juegos Olímpicos de invierno de Sotchi, el pasado 6 de febrero ¿El objetivo? Dejar en ridículo las leyes promulgadas en 2013 por Vladimir Putin, que castigan con mutlas y prisión la 'propaganda' de la homosexualidad delante de menores. En el spot, podemos ver como varios deportistas masculinos (deportistas reales, entres los que encontramos a Anders Solum, un antiguo campeón del mundo de fútbol freestyle y a Sune Wentzel, antiguo campeón de frisbee) intentando impresionar a una atractiva mujer que cruza el aeropuerto, antes de encontrarse con otra mujer en la pista de aterrizaje. Una mujer que resulta ser su pareja.    
Hay que decir que no es el primer vídeo dedicado a este tema que ha salido en los últimos días. A destacar el del Ca­na­dian Ins­ti­tute of Di­ver­sity and In­clu­sion o el producido por la cadena británica Chan­nel 4.
Translated from Sotchi : la Norvège sèche la Russie sur les lois anti-gays