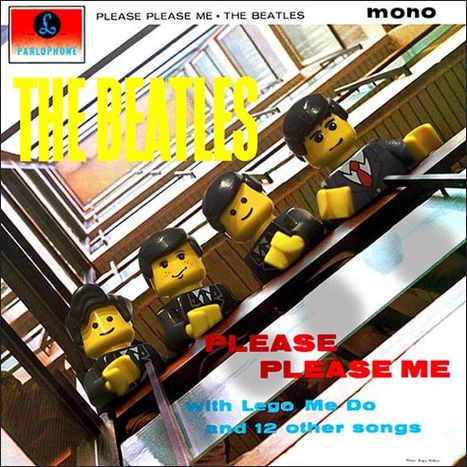 'Reencarnaciones' de los Beatles por toda Europa
Published on
Con la salida, el 9 de septiembre de 2009 de una versión remasterizada de sus álbumes y del videojuego The Beatles: Rock Band, la banda de Liverpool no para. Y qué mejor fecha elegida que esa del 09/09/09 para esta novedad, desempolvar los registros de un grupo que sacaba por término medio un álbum cada nueve meses. ¡Los Beatles han muerto, viva los Beatles!
40 años después de su separación, el yellow submarine tiene aún su sitio en el panorama musical. Una peluca negra, el flequillo de lado, una batería con el logo de los Beatles, aires entendidos y reentendidos… En Europa, algunos grupos imitadores de los Beatles utilizan esta receta para atraer a los fans. The Rabeats en Fracia, Lucy on the sky en los países germánicos y Los Escarabajos en la península ibérica.
Escarabajos: Mezcla 'made in Spain'
Traducción literal de The Beatles, los españoles regresan con Los Escarabajos. Desde los primeros acordes, su público entona con ellos las letras en un inglés hispanófono.
The Rabeats: ¡Hey Jude!
Simple pero eficaz, los Rabeats vuelven desde 2003 bajo aplausos atronadores. Sobre todo, entre los jóvenes, quienes no habían conocido al grupo en escena pero que escucharon los álbumes de sus padres.
The Punkels: ¡Hey Jude!
Otros se divierten al declinar los grandes éxitos de los años 60 bajo diversas formas. Cada género musical mezcla su propia versión. Fans sensibles abstenerse. ¡Los Beatles versión metal por The Punkels!
Loo & Placido: Eleanor Rigby
Más dulce, más suave. Eleanor Rigby versiona bajo los ritmos del reggae.
DJ Danger Mouse: The grey album
En 2004, DJ Danger Mouse mezcla The white album registrado en 1968 por los Beatles por The black album del rapero Jay-Z sale en 2003. ¿La mezcla del blanco y negro? ¡Un gran tema en gris! Extraído de 'The grey album' cuando los Beatle rapean.
Mariusz Oborski: Come Together
Un grupo polaco se apropia igualmente, sin pretensiones, los grande temas británicos. Su comedia muical, A Little bit of love cuenta el Romeo y Julieta con las letras de los Beatles.
The Rutles: Cheese And Onions
Evidentemente, los cuatro jóvenes de Liverpool no escapan de la parodia. Los franceses tienen a los Beadochons, los ingleses a The Rutles y su Cheese and Onions. Una idea desarrollada por Eric Idle y Neil Innes en respuesta a un sketch de los Monthy Python en 1976.
The Beatles: Versión alemana 
¿Los Beatles podían contemplar su repercusión al otro lado del Canal de la Mancha? A la escucha de sus versiones alemanas, John, Paul, George et Ringo hablan ya europeo.
Translated from The Beatles toujours sur scène