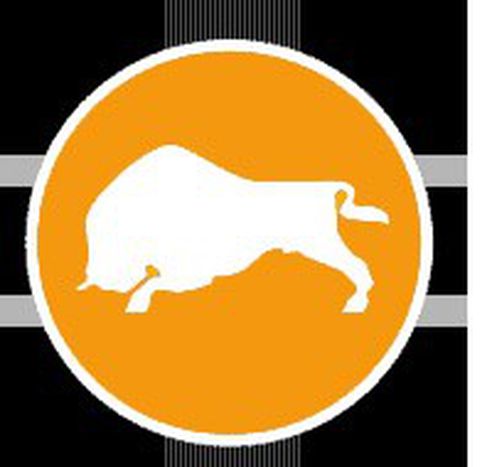 Zubr opposition movement: strong like bison
Published on
Zubr aims to establish democracy in Belarus and integrate the country into the European Union. With little press freedom, it is not easy to spread the word. But Zubr has its own methods.
On January 14 2001, 40 young people gathered in Belovezskaya Puscha, a National Park and the largest European forest habitat for the 'zubr' (bison), to found a new organization, a youth movement for a Democratic and European Belarus. Antos Cialezhnikau – a Belarusian student, forced to escape growing repression in 2002 - is now leading representative of Zubr in Poland and Europe. "Everyone who shares our common values – non-violent resistance, solidarity and personal courage – can be part of the organization. The aim of our movement is to mobilise civil society through social campaigns, street actions, graffiti, leaflet distribution, demonstrations and marches".
Zubr is still illegal and unlikely to receive any official authorisation. It counts about 5,000 activists and more than 1,000 volunteers and it is made up of a network of coordinators in 152 towns in Belarus. Up to 1.5 million copies of printed material are distributed every week.
Zubr receives and returns strong support from other non violent resistance movements such as OTPOR in Serbia, PORA in Ukraine, KMARA in Georgia and YOX in Azerbaijan, but as Aliaksandr Atroshchankau, press-officer of Zubr in Minsk, notes, "the common feature of the people united through them is that they are ready to sacrifice for democracy and independence of their states. We feel each other's pains and wish success to each other in this battle. One should say that this is the clear example of brotherhood, the entire family struggles for freedom."
Democracy through non-violent protest
Aliaksandr continues, "The situation here is very different from Ukraine. Before the "Orange Revolution" there were some independent media organisations and opposition parties in the Parliament; repressions against civil society were not as cruel as they are here in Belarus. After the revolution, Ukraine strode towards democratisation. Belarusians who are participating in the opposition movements are fully aware that they risk being arrested, fired from their jobs or dismissed from university. The authorities are doing their best to marginalise these people from the whole society."
The relative economic stability and repressive conduct of the authorities are the main reasons for passive acceptance of the current regime by the citizens. The crucial obstacle in Belarus is a lack of information, which results in an increasing fear of change of the current system. As Aliaksandr argues, "Belarusian media belongs to Lukashenko." He closed down over 25 independent media outlets in 2005 alone. The independent press was virtually wiped out, and Belarus rates 185th, and not free, on the Freedom House Press Freedom rankings of 2005. Consequently, communication with the entire population is maintained in the old-fashioned way, by using illegal printing presses. The importance of the internet is also increasing despite the government monopoly resulting in high prices for internet connections leading to only 10% of nationals having some internet access. The government is also able to monitor all internet activity and therefore has a strong hold on content.
Zubr has set a specific action held on the 16th of each month to demonstrate support for policital prisoners and to commemorate victims of political oppression, and is drawing more and more popular support. It all began on the 16th of September 2005, during a rally in Minsk dedicated to the disappearance of opposition politician Viktar Hanchar and businessman Anatol Krasouski. The police began to disperse the participants and confiscate their flags. One Zubr member took off his denim jacket and made a flag with it. He then was severely beaten and spent one week in the hospital. When he was discharged, he was met by several people wearing denim ribbons to express their solidarity with him. "We decided at that time to celebrate the 16th of September as the day of solidarity. Every 16th of the month, we ask Belarusians to turn off the lights in their homes at 8pm and to put lit candles in their windows for 15 minutes," explains Aliaksandr. Since then, every day thousands of denim ribbons appear on monuments, fences, lampposts and on the clothes of young people at their own risk.
Belarus: a part of Europe
Both Antos and Aliaksandr would like to see the future of their country integrated into the European family and they consider themselves as Europeans without any doubt. But the European Union does not seem very 'active' in terms of Belarus. According to Aliaksandr, "all the main European States have close economic relations with the regime, showing little concern for human and civil rights violations. I would expect a strong statement from the EU to demand freedom for political prisoners, immediate end to political persecution and adequate measures in case of violation of these requests". "Freedom, truth and justice are strong European values", Antos continues, "and we are precisely asking for them."
To use Aliaksandr's words, "the future EU membership for our country does not have only political or economic importance. This is a matter of history. We now have to make a choice between fear and a European future".