Zapatero, Brown, Sarkozy: turbo-politics, baby
Published on
Translation by:
louise grant
The newly elected French president exemplifies perfectly the new style of European politics, which gets results, at all costs
These young 'roadrunners' are growing. Less than four months after his election triumph, French president Nicolas Sarkozy occupies the French and very often the European media world in almost military fashion. The secret of his success boils down to one word: turbo-politics. 'Politics that get results' - results that are often very real, and always the centre of media attention, obtained at any price. They are achieved through a huge amount of work and 'producing information every day' – just as Sarkozy had ordered his colleagues in the Ministry of the Interior to do in 2002.
Sarko *beep *beep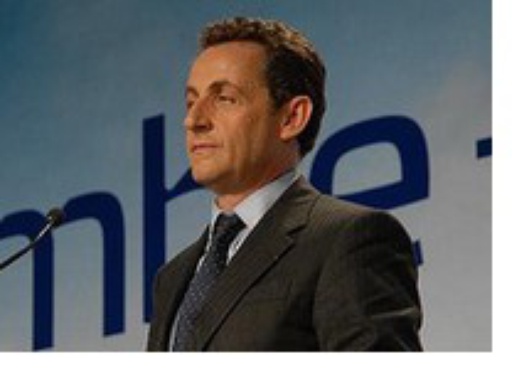 This is how the 52-year-old président has so far managed, amongst other things: to encourage an agreement between heads of state and of government; to call upon the reformative European Union treaty to substitute the defunct constitution on 23 June 2007; to liberate Bulgarian nurses who had been detained in Libya for eight years on 24 June and on 21 August, gained the French parliament's approval for a tax reform, whose flagship is further de-taxation. Sarkozy does not miss a trick.
Neither does his representative, French technical advisor Bernard Laporte. In fact, there's already a VIP seat at the Rugby World Cup waiting for him from the secretary of state for sport. And the result? Popularity is very strong (66%), though there are a good few pockets of discontentment across Europe. According to many commentators for example, German chancellor Angela Merkel - a true plot stirrer of this new series of events - has been noticeably obscured from the starring role on the treaty front by this right-wing politician.
Brown's flag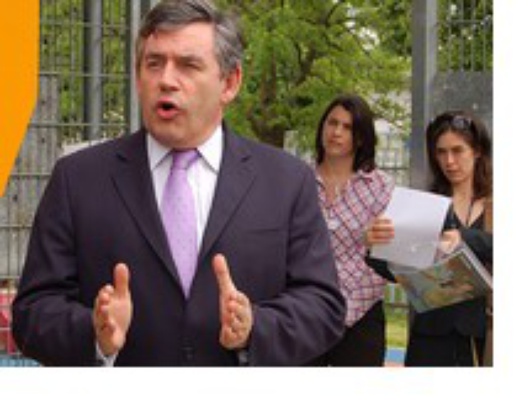 Another prone to turbo-politics, albeit with more substance altogether and British aplomb is found on the other side of the English Channel. Habitually seen as the eternal successor in waiting, and consigned to this rank by former prime minister Tony Blair, Gordon Brown wanted to mark his first few days in Downing Street with 'fire'. Firstly, on 5 July 2007, he decided to display the Union Jack on all public buildings, which also meant, of course, on his own official residence. It was a strong, clear way of restating the predominance of 'Britishness', a sentiment of national belonging, over badly managed multiculturalism, highlighted by many as the true Achilles' heel of England, touched by the suicide bombings by of July 2005. No coincidence that during his speech to the Labour Congress on 24 September he mentioned Britain or 'Britishness' no fewer than eighty times.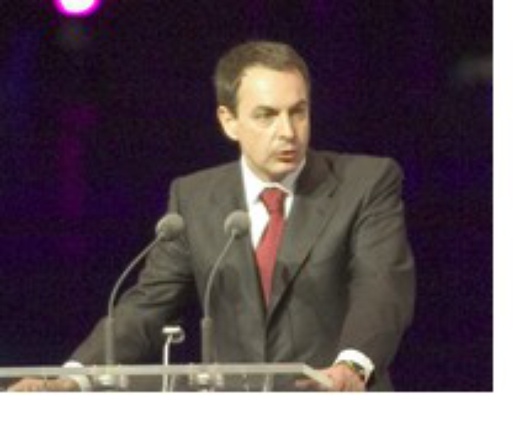 Then on 12 July 2007, he caught everyone off-guard by reading the government's parliamentary programme at the House of Commons instead of waiting for the traditional 'Queen's Speech'. For the moment the tangible contents of Brown's new policies are lacking, but there is a definite change of style. Result: after the agony of Blair, Labour has caught up with David Cameron and the Tories again. The icing on the cake would be if he called for early elections before the end of the year and won over the conservatives.
It all began in Madrid
However the forerunner of turbo–politics is Socialist José Luis Rodriguez Zapatero. Remember 2004? In one clean sweep, the young president of the Spanish government imposed a U-turn regarding the troops sent to Iraq by his conservative predecessor, José Maria Aznar. He announced a historic crackdown on domestic violence creating more than 400 special courts and launched a proposal for a law to allow same sex marriages to come into effect the following year. All of this happened in his first 100 days in office -a distant dream for Prodi's snail-paced politics in Italy (68% of Italians are disappointed with his government), or even for the diesel-politics of Frau Merkel, chancellor of Germany. Oh she's certainly efficient, but in a robotic style. 'Grosse koalition oblige'.
Decisiveness, mediation, and strong choices. Is this the future of European politics? Maybe, but not without risk. Finally María Teresa Fernández de la Vega ,Spanish vice-president, has scolded the members of the executive for their 'lack of initiative.' With elections still a year away, Zapatero's programme has, in actual fact, virtually been achieved. If Brown's approach is a mix of decision with more careful and pragmatic strategy, Sarkozy could soon become deflated. In the meantime, half of Europe applauds his dynamism, and with good reason.
In-text photos: Nicolas Sarkozy (Guillaume Paumier/ Flickr), Gordon Brown (Tim Waters/ Flickr), Rodríguez Zapatero (EC)
Translated from Zapatero, Brown, Sarkozy. È la turbo-politics, baby