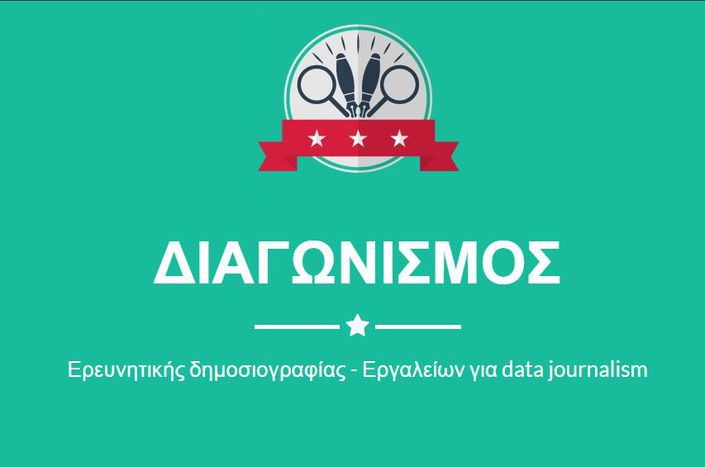 Youth Investigative Journalism Prize
Published on
Based on the initiative of cafébabel Greece, the investigative journalism competition for young people – 18-30 years old – will be running until the March 20th 2015. The competition is organised in partnership with the not-for-profit informatics organization SciFY, the Greek National Centre for Scientific Research "Demokritos" and the online journalists' social network oikomedia.com. 
What for?
The aim of this competition is the promotion of investigative journalism in Greece and its point is distinguishing the best journalistic research, which will be designated after a screening held by the competition's judge committee.
When?
The duration of the competition is 4 months, starting on November 20th 2014 at 1:00am and ending on March 20th 2015 at 00:00.
Who?
Entry into this competition is open to natural persons from 18 to 30 years old (on the starting date of the competition), regardless of their nationality or place of residence. Participants do not need to be students or graduates of a Department of Journalism or any related – public or private – institute. Entry is open to any person inside the mentioned age range, regardless of whether they have professionally practiced journalism.
What kind of journalistic research?
Participation is open to journalistic research studies concerning citizens residing in Greece and regarding facts or data that have taken, are or will be taking place in the Greek news and geographic territory. Each journalistic piece must concentrate on the involvement of people in civic life, public interest, the research and monitoring of the work and decisions made by Greek state authorities, the actions of civic society, the actions of private and public legal persons trading in Greece, as well as the impact of forenamed actions on the society, the economy and other areas. 
An attractive prize
The winner will be awarded a 2,000 euro cash prize. Meanwhile, a software tool competition (hackathon) with a different prize will be announced. 
Participate in the competition here.
More information on the competition

The participation rights and contact details can be found on the competition website and the communication manager of the competition, Elina Makri.