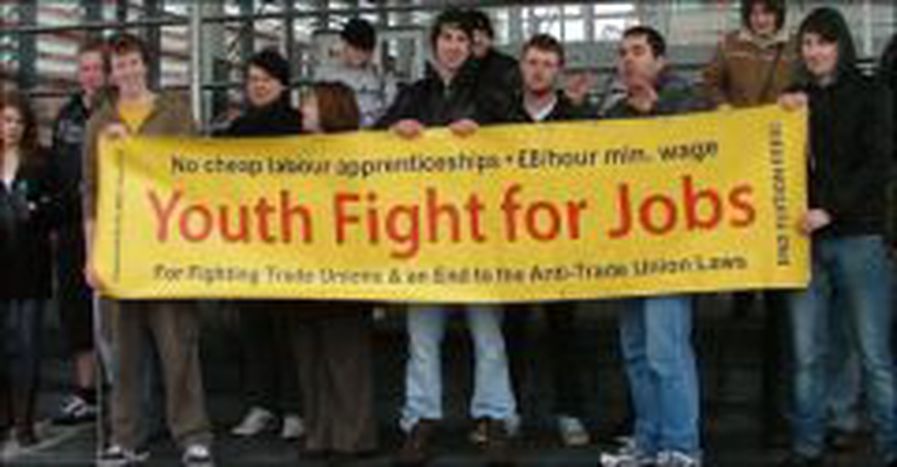 Youth employment pivotal to growth
Published on
By Julie Kavanagh
The Party of European Socialists have dismissed as ¨empty proposals¨ a new EU draft paper detailling measures to tackle youth unemployment. With the issue expected to be high on the agenda at today´s informal summit, politicians and policy-makers alike are eager to emphasise youth employment as pivotal to growth.
Following a brief meeting with the EU heads of state, president of the European Parliament, Martin Schultz declared youth unemployment across the EU is ¨undermining the foundations of our society¨, dubbing it an ¨immediate priority¨. In the wider bid for fiscal consolidation, he emphasised ¨a balanced approach¨ combining stimulation with restraint.
President of the Commission, José Manuel Barroso also addressed the informal European Council on the theme of growth. He placed ´Youth on the Move´, a combination of measures aimed at stimulating youth employment, at the centre of the growth strategy. Emphaising job creation, mobility, training and education as pillars to address youth unemployment, he urged member states to re-direct €30 billion in unspent funds of the European Structural Fund for addressing youth unemployment.
In a recent open letter to president of the European Council, Herman van Rompuy, the European Youth Forum urged EU leaders to concrete action. Calling on member states to implement a ´Youth Guarantee´, they concluded that youth ´do not need nice words, but strong investments´.
Whilst stimulating youth employment is proclaimed as instrumental to growth, it remains to be seen how today´s rhetoric will translate into tangible outcomes.