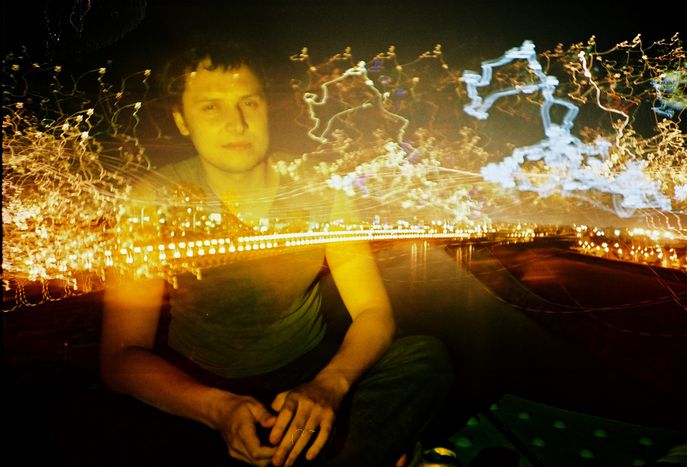 Young students and expats: 'Croatia house of cards without EU'
Published on
With just a year to go before the Balkan country joins the European union, young Croatians are sceptical about the benefits of membership to their careers
Croatian schools are about to break up for the summer holidays. In Ban Jelačić Square in the centre of Zagreb, a large stage has been built on which little girls with green ribbons in their hair are singing children's songs. Older students are proudly presenting their fashion designs: stylish clothes made from CDs or buttons. Others execute complicated dance routines to the old hit Gangstas Paradise by Coolio. Parents take photographs, teachers offer around drinks; the atmosphere is a relaxed one. But what next for the youths who will leave school in just a few days?
Factory line Croatians
With seven national universities, thirteen polytechnics and twenty-eight private technical colleges, there is a myriad of possibilities for further study in this country of 4.3 million people. Since the Croatian government signed the Bologna accords in 2001, the country has had to implement far-reaching reforms of its higher education sector in order to bring it in line with EU-wide standards. Since then, the Croatian institute for higher education has been responsible for the quality of higher education, the transparency of HE establishments and equal access to education, as well as for generous scholarship programmes.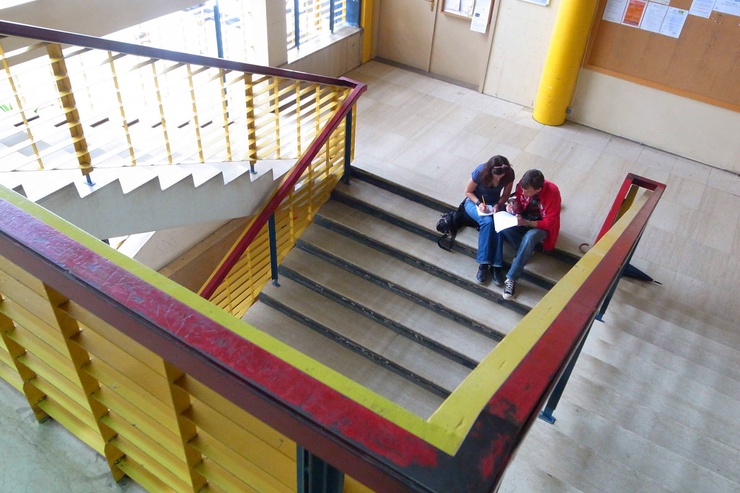 Yet is this good for young Croatians? 'Croatian universities produce highly-skilled young workers as though they were products on an assembly-line, but few are able to get a job afterwards,' reports 25-year old Matija, a long-locked information sciences student. The problem is that too many universities and scholarship programmes plus low or non-existent tuition fees equals too many graduates for too few skilled positions. According to the Croatian employment service (HZZ), youth unemployment reached 45% in 2011. As a result, 47% of all Croatian graduates are initially forced to get a job within a different industry. Despite this, Matija has a laid-back attitude towards his future job prospects. 'I don't believe my future will be so bleak; we'll see what happens,' he says, lighting another cigarette. He has just landed a part-time job as a librarian, through which he is able to gather professional experience in his area of expertise.
Professional experience + vitamin B = work?
Professional experience is a magic term that peppers virtually all conversations about the job market in Croatia. Here, too, there is a problem - or rather, a vicious circle – with which to contend: no professional experience, no job; no job, no professional experience. In fact, young workers all over Europe must overcome this hurdle, typically through poorly paid internships. In Croatia, personal contacts can help.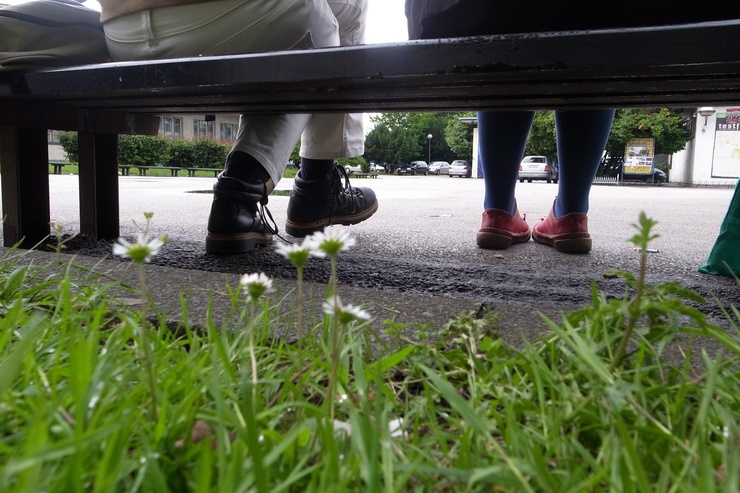 'Some employers will only employ people they know; neighbours, school friends, family members,' complains Klara, 28. 'Often, it is not your qualifications and skills, but the degrees of separation between you and your boss that are decisive.' The translator has found a paid internship at the European court of auditors (ECA) in Luxembourg. On top of this, she is studying for an MSc in economics, which will add a further string to her bow. Klara believes her best chance of finding work lies abroad. As a French-to-Croatian translator, she has a good chance of getting a job within the European institutions, particularly with Croatia's full membership of the EU just around the corner. She believes it is entirely fair that she has to sit an anonymous entrance exam, alongside other applicants, in order to secure a job at the ECA after her internship. Furthermore, she believes that Croatian employers do not want to take on strangers because mutual trust between citizens was seriously undermined during the Yugoslav wars.
Well-meaning political measures not adapted to resolving situation
It is a theory that cannot be proven scientifically, but a sentiment that resurfaces again and again in conversation with Croatians. The lively Margita, sporting long purple-blue nails, also complains about this loss of trust that is impacting the job market. The 35-year-old has given up all hope of ever working in her chosen field as a health technician; she graduated in 2000 and has since worked as a sales assistant, a stewardess on an American cruise ship and for an insurance company. 'I've fought so long now, and I'm tired,' she says. 'I'm not married and I don't have children, because I had no time, space or money to have a family.' The struggle for work and a secure and happy future in life has left its scars.' Sometimes I get the feeling that I've got more, that I could give more, but I just can't let it out.' Margita has friends who became members of political parties just to make professional contacts. For her, though, that is out of the question.
In the meantime, the Croatian government has finally understood that young, highly-skilled Croatians can't get work. The Croatian minister for labour, Mirando Mrsic, put forward a proposal in April 2012 for a jobs programme designed to help young graduates get work experience. Under the scheme, graduates would be able to find work in public administrative bodies, as well as in private firms, and social security contributions would be covered by the government. However, at 220 euros (176 pounds) per month, the pay offered to interns through the scheme would seem a pittance, especially considering that the Croatian bureau of statistics (CBS) estimates the average net monthly income to be 5, 499 HRK (917 euros or 733.5 pounds in March 2012). The proposal has thus provoked outrage within the Croatian media. 'It's a joke,' writes journalist Ana, 27, about the programme. It is claimed that graduates will be employed as interns, but won't - as is hoped - be employed afterwards; instead, they will be replaced with the next cohort of cheap graduates after a year or so.
'Who can guarantee that Croatia won't become another Greece?'
Can Croatia's accession to the EU in July 2013 do something to change this difficult situation? On the university campus, where students from elsewhere are also able to get lunch at the weekends, scepticism reigns: 'The EU won't save us,' says Matija. 'We are a young country, having only become a democracy twenty years ago, and we are still too occupied with ourselves and our country,' adds Petra. 'Croatia fought so long for its independence. We don't now want to surrender once again to political and economic dependence.' Ana is more assertive: 'Confidence in the stability of the European union has been considerably eroded in the wake of the financial crisis. Who can guarantee that Croatia won't become another Greece? On the other hand, we need economic investment and greater mobility to travel and study. Without the European union we'll collapse like a house of cards.'
This article is part of cafebabel.com's 2011-2012 feature focus on the Balkans, Orient Express Reporter 2, a project co-funded by the European Commission and with the support of Allianz Kulturstiftung.
Image: main (cc) Pliketi Plok/ flickr/ pliketiplok.com/nedjelja/; in-text all by © Julien Faure Photo for 'Orient Express Reporter II' by cafebabel.com, Zagreb 2012
Translated from Kroatische Studis sagen "Europa wird uns nicht retten"