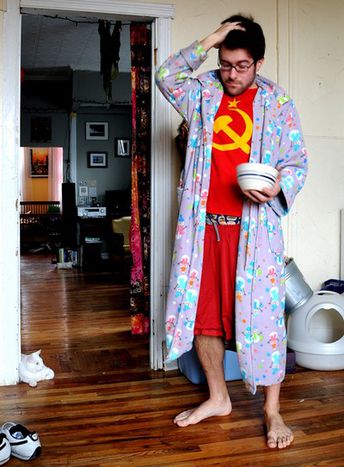 Young graduates job-hunt in Italy, Portugal and Greece
Published on
Three graduates in European studies, language and literature and nursing voice their experiences in the Mediterranean. Part two in a job testimony series of young Europeans based at home
Greek system lets youth down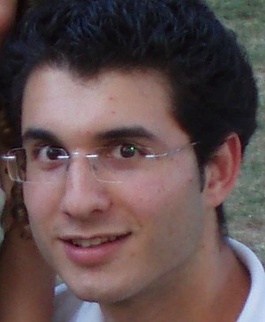 In Greece there is no strong political will to change the conditions in the job market, no concern for the record number of young people unemployed, no proposals for solutions. Private initiatives fall on deaf ears since there is no support from the system. In a hostile environment like this, pupils who complete the nine years of compulsory education can choose a degree, which means 6 more years poring over books, or starting in the world of work, with almost no labour rights, inadequate pay, no insurance and no health care. Having a degree in Greece does not guarantee anything without the right 'contacts' in key positions (the famous 'piston' in French). The long list of failings-lacks-deficiencies of the system continues: poor working conditions as well as a passive attitude to the problems of society.
Whilst I studied, I was a volunteer at the 'Europe Direct Komotini', a centre providing up-to-date information on European issues. As a member of the pan-European 'Europe Direct' network, it counts more than 400 entres throughout Europe. It wouldn't exist in the city where I study without the representation of the EU commission in Greece and the EU regional development fund of eastern Macedonia & Thrace. Through various posts, I learned more about European information, volunteering and interpersonal contacts, and was eventually recruited to do more hours. It's not the case for most graduates in finding a job or traineeship. Young people should not neglect these EU work opportunities. But politicians should prioritise them too for us.
Iraklis Lampadariou
Being a nurse in Portugal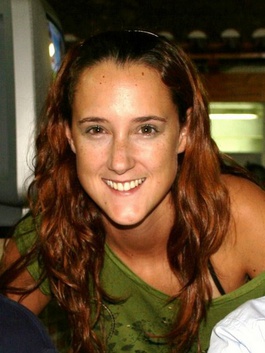 Portugal had an enormous lack of nurses, especially graduates, and it was common to bring over Spanish nurses. That contributed greatly to getting my first job as a nurse in the emergency department of a public hospital. Being a student wasn't a bad life at all, but being an employee has been better than expected. I can actually work in the profession I've studied for four years. I've finally acquired the financial independence I've dreamed of for so long. Staying at home seemed the wisest option; it's impossible to buy or rent a house yet. I've made savings early on.
At work the responsibilities are enormous; I learnt to deal with all the inherent bureaucracy. A six-month contract led to a year-long contract and finally a fixed, permanent contract. I work in a public hospital, but I don't get all the benefits that public workers get, since I have an individual work contract, not a collective one. In some shifts I earn less than 75% per hour than public workers do! But some of my colleagues still have precarious contracts, so I can't complain. Nowadays, getting a job as a nurse isn't as easy as it was when I started. The overcrowding of private schools in recent years, in order to recruit more nurses, wasn't matched by future job opportunities. That led to an increase in unemployment. According to the national institute of statistics of Portugal, the unemployment rate of 25-34 year olds who completed their higher education in 2009 is 7.7%. Compare that with the 5.9% of Portuguese people in higher education. It has increased since 2004, where the unemployment rate of 25-34 year olds in higher education was 6.7%, and the general unemployment rate was 4.4%. If investing in a degree was a synonym of getting a job with the current economic crisis, it doesn't happen anymore. Young people around me are thus continuing their struggle to be independent.
Carina Gonçalves
Italy, banks, recruitment agencies: the phone doesn't ring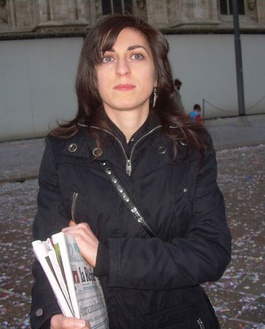 I'm from Naples, southern Italy, where I got my English and Russian degree. With no long-term job and no expectations of having it, I moved to Milan in 2007, where my boyfriend found a job, and am still waiting. I found a good job as soon as I arrived, doing data entry in a bank. The first contract was just one month long, so I accepted, even though I hadn't studied foreign languages to be an administrative assistant. My contract was extended for two years, until August 2009. Just one more day and I could be hired for life; there's a law that lets employers re-hire the same employee on a short-term contract, provided there's a 20 day-lag. I don't know if my former employer will make use of it or not. I haven't heard from him yet...
I've since applied for unemployment benefit, because finding a new job isn't easy. Recruitment agencies call me to offer me jobs, but the post-interview silences are just awful when you have nothing to do but wait for the phone to ring. You know that you have no alternative. One remedy could be keeping busy, even with voluntary projects like translation or book reviews, as is my case. I'm seriously think about doing a masters before it's too late (but only if I Ypass the selection process!) Yet I'm quite optimistic: thanks to the bank job, I saved up, so now I can choose my job, and not just take on any.
Anna Borrelli