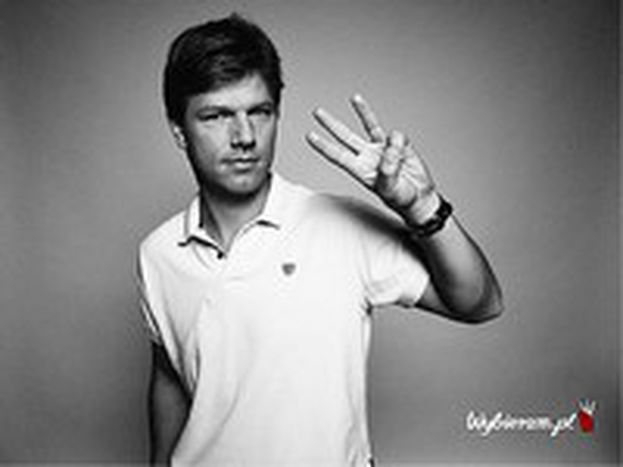 Wybieram.pl – I vote in Poland
Published on
In a current government allegedly chosen by a mere 10% of the Poles, celebrities give a face to a new internet campaign - vote because it's sexy
Voting is not only a duty, but also every citizen's privilege. A well known sentence amongst every political science student. Unfortunately, among the Polish people, a belief prevails that an average citizen has no impact on the shaping of political scene. 'I am not going to vote in the elections, because what impact does my single voice have?', ask the sceptical majority.
Wybieram.pl ('wybieram' means 'I vote' in Polish), is a group promoting citizenship and participation in the early parliamentary elections on 14 October. Their aim is to convince people that one vote in fact does hold a lot of importance. Statistics show that the Poles still have a lot to do before they catch up with, for example, the French, with their record-beating 85% voter turnout rate. According to the Polish National Voting Commission, in the last parliamentary election in 2005, only 40.6% of those entitled to vote took part. This data suggest that the current government was chosen by hardly more than 10% of the Polish people!
Target: sexy youth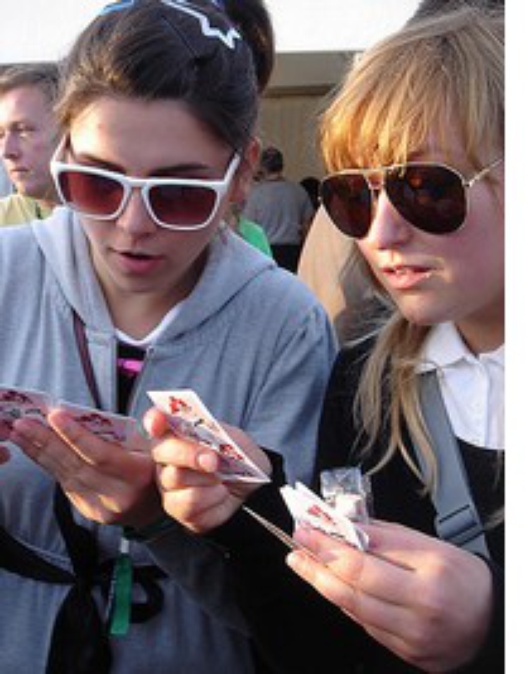 The goal of Wybieram.pl is above all to make young people more interested in politics, which is why the means used to communicate the message are simple, funny and attractive. Armed with comic-book-like graphics and catchy slogans, the organisation is closer to young people brought up in the era of hip-hop. Maybe that is the best way – make voting the 'new hot thing', and not a serious responsibility weighing on every citizen?
In the last elections campaign Wybieram.pl used slogans proposed by workshop participants and meetings organised throughout Poland, including in the 'NGO town' Gdynia during the biggest summer music festival Open'er. 'People visit our tent, talk, listen to discussions with well-known journalists and ask questions, says Irmina Dbrowska, one of the founding members of the organisation. 'It was also there they could write down on posters prepared for this purpose why they vote – or not - in the election.' Later, stickers and pins were made based on those slogans, featuring characteristic statements, such as: because I can, because it makes me hot - because I am free on Sunday.
The organisation is also concerned with the education of young people about the 'technicalities' of voting, where Polish law is quite complex. Students often live far from home and if they can't come home duting the voting weekend, they need a special paper issued by a particular office in the place where they are staying. This is where Wybieram.pl is useful, providing online information about the kind of papers needed, where to get them from and where to get them to. Posters and flyers are distributed throughout Warsaw's student residences. The website also contains information for Erasmus students and people working abroad.
Low budget clip, high profile names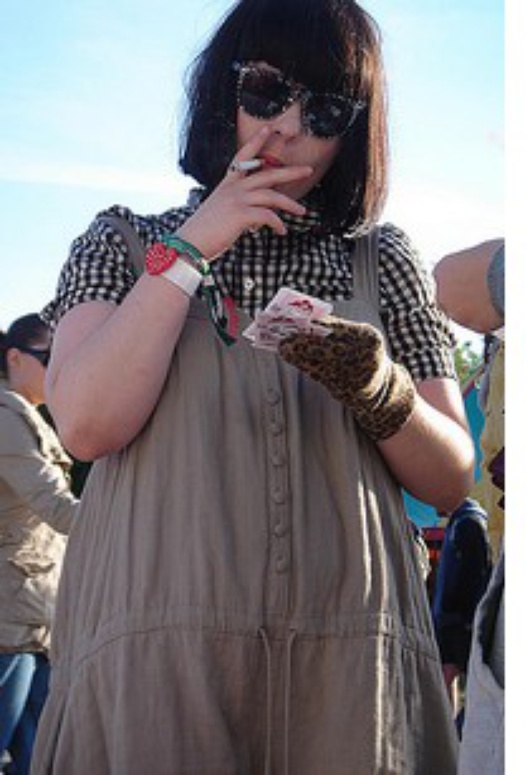 The newest hit of the Wybieram.pl campaign is a spot featuring Polish stars – actors, sports stars, journalists – who speak about their reasons to vote. The professional spot is reminiscent of American films from the Rock The Vote series, produced using private resources, without requiring lofty spending. 'One of our friends in the organisation works in glamour, another is starting out as a director, another a photographer,' says Irmina. 'We put together all of our work and private contacts, we tried to reach famous people using their agents and somehow it worked out. Fortunately we did not have to really try hard to convince anybody to do anything,' she adds.
'Our photographer friend took photos of stars showing our logo, Artur Wykowski directed and put together the clip, involved his own friend to deal with the sound, etc. Everything we do happens thanks to our friends, which is evidently very tiring at times. Now that the network is developed it's much easier.'
Three versions of the spot were filmed, with celebrities holding up the Wybieram.pl slogan: Vote. Vote as you like. Thanks to the support of TV networks in Poland, these will be shown free of charge on Comedy Central, VH1, Canal+, Canal+ Film, TVN and Polsat. The Poles, who seem to have had enough of listening to politicians, will perhaps listen to the actors - and go cast their vote.
Polish stars tell you to vote
In-text photos: Girls reading Wybieram.pl leaflets at the summertime Open'er festival (Wybieram.pl)
Translated from Głosowanie jest sexy!