WWOOF: Cultivating new European friendships 
Published on
A forerunner of the  Erasmus programme, WWOOF (Worldwide Opportunities on Organic Farms) allows more than 75,000 people a year to travel the world and make new connections.
Sixteen years before the founding of the Erasmus programme in 1987, WWOOF played a fundamental role in helping breaking down geographical barriers and facilitating travelling on a wider scale as well as exchanges of goods and knowledge on a non-monetary basis. There's no age limit – the only requirement is that you be fit and well enough to work 4-6 hours per day.
The origins of the movement date back to 1971, when Londoner Sue Coppard organised her first trip to the English countryside – a trial working weekend for herself and three other friends at a bio-farm in Sussex.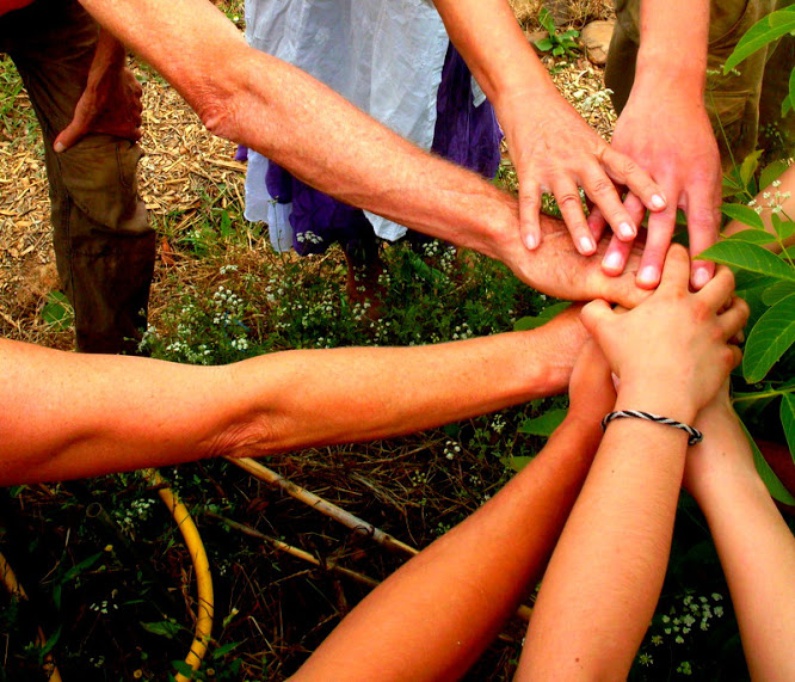 After this first successful weekend, things gathered momentum very quickly: soon more organic farmers started to host on their farm people who, not having the means to regularly access the countryside, were eager to experience a new contact with nature. It is in this spirit that the WWOOF movement was born, with the original acronym standing for "Working Weekends on Organic Farms."
Over 40 years later, in a Europe still shocked by the recent Brexit vote and threatened by its potentially calamitous consequences (especially when it comes to young people's mobility within Europe), WWOOFing might be the only viable and most solid alternative to such worrying scenario.
With the Erasmus+ programme currently under threat in the UK (the scheme may end in Britain after 2017 following Brexit), WWOOF might provide young people with the alternaitve they are looking for in order to continue to move freely within the borders of the EU. Since the Erasmus program was launched, in fact, more than 200,000 UK students have taken part, thanks to the support provided by the funds  allocated by the EU.
The constant interest of young people towards international mobility is also proved by increasing number of applications that have been submitted to the Erasmus program over the years: from 7,500 students in 2007, the numbers skyrocketed to 15,000 in 2013. All these young people craving for an international experience and let down by international politics might now be even more compelled to approach the WWOOF community. Are we facing a WWOOF renaissance?
"A truly personal way of learning"
Despite being 45 years old, WWOOF's popularity (especially among young people) continueS to increase. It now sends thousands of volunteers to 100 different countries, with the verb "to wwoof" having officially entered the dictionary (or at least the Urban Dictionary, anyway).
According to WWOOF UK Coordinator Scarlett Penn: "The late 60s and early 70s were a time of great social and cultural change in the UK and around the world. There was growing interest in global justice, animal rights, conservation, left-leaning politics - a general awakening to the destructive and selfish way humans had been living on the planet. WWOOF was born into this world of growing environmental awareness in 1971 (the same year Greenpeace was formed)."
Nim Kibbler, one of the Directors of WWOOF UK and a WWOOFer herself, started working in Urban Agriculture since the age of 19. At 22 she moved to the United States to "wwoof" on a urban garden project in Detroit. This was only the beginning of her WWOOF story: later on she 'wwoofed' in Tunisia and took a 20-week tour through Spain and Portugal.
The best thing about being a WWOOFer? "In my experience, it was having the chance to learn and explore," says Kibbler. "People explore in different ways – they focus on the culture of a country, or rather on the specific skill involved in cultivating food, or even on the work required to raise cattle. It's a truly personal way of learning – this is why I love it."
---
Click here for more information on how to become a WWOOFer.