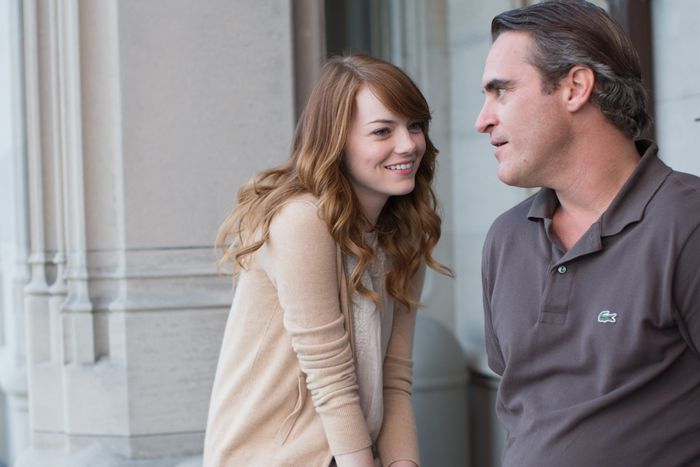 Woody Allen's Irrational Man Fizzles Out
Published on
The last Woody Allen film, Blue Jasmine, won Cate Blanchett an Oscar. This year's contribution, Irrational Man, is likely to be nothing more than a blemish on Joaquin Phoenix's otherwise admirable record. It would seem the price for all the hits Allen has given us over the years is the occasional miss, which unfortunately is a comprehensive description of his latest offering.
The film traces the story of Abe Lucas, a jaded philosophy professor who begins teaching at a small-town university. He has lost his passion for life and cannot even consummate the two flings his bad-boy reputation has precipitated. One of the affairs is with Jill, played by Emma Stone, a smart student who ditches her age-appropriate boyfriend to spend time with the reprobate professor. One day they overhear a conversation about a crooked judge who hands down unfair rulings. Phoenix's character begins to think that killing him would be the best way to make a positive difference in the world - much more than teaching Kant or Kierkegaard.
The entire film feels more like a philosophical thought experiment about morality than a fully developed film. Broad narratival strokes are used to illustrate a point, not so much to tell a story. The dialogue is often bland and unbelievable and the characters are never really established in a way that makes you care about them. Even when the murder does occur it does not quite manage to give the story a sense of thrust.
One scene involving Russian roulette is quite thrilling as is the final scene, which is delightfully clumsy and realistic. Otherwise it is very difficult to pin this down as an ironic comedy or drama. The story simply does not have enough of either to fill out the category.
But fear not you Woody Allen fans out there. You probably only need to wait about 11 more months before he produces another film. Odds are he will be back on his game then