WIN! Three pairs of tickets to see French Canadian band Beast at Nouveau Casino, Paris
Published on
Cafebabel and the folks at attitude are giving away three pairs of tickets to see the French Canadian sensations Beast at the Nouveau Casino* venue in Paris on 25 February 2010. We saw the trip-rock band live at the Transmusicales festival in Rennes and loved it.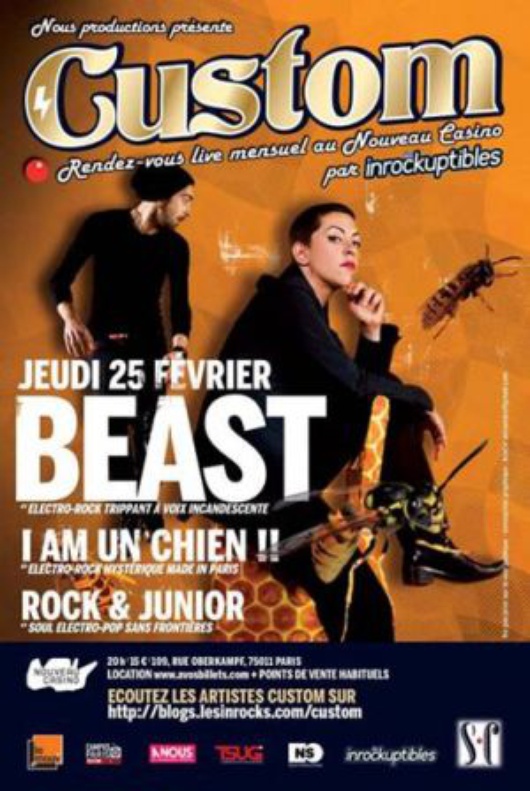 To win, and be blown away by Betty Bonifassi and co, simply send your answers, along with your name and that of your guest, to the following question to j.anot@cafebabel.com:
What is the Russian-sounding unofficial national dish of Quebec?
The competition closes on 22 February 2010!
Good luck – and whilst you wait, here comes a taster of the trip-hop sound. 'The Hurricane' was nominated for a Grammy:
EDIT: All tickets have been attributed and the winners have been noticed!
http://www.myspace.com/beastsound
http://www.myspace.com/nouveaucasinoparis