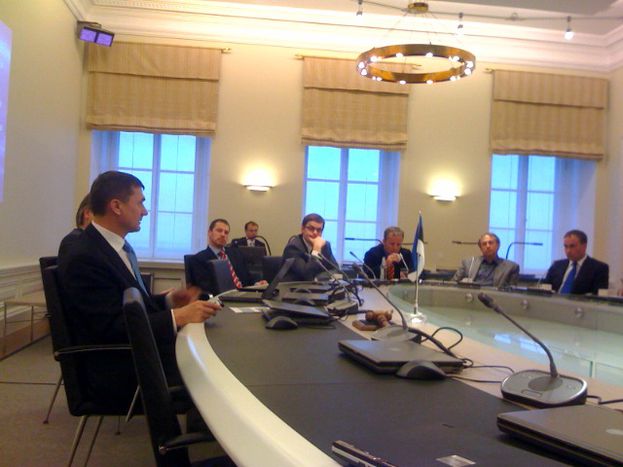 Will Estonia Finally Deserve a New Government?
Published on
The likely form of a new government in Estonia began to emerge Tuesday when a small opposition party agreed to coalition talks with the two government parties. The six-seat People's Union party will begin talks with the governing Reform party and the Pro Patria/Res Publica Union on Tuesday afternoon, following an extraordinary meeting of its leading members on Monday night.
People's Union chairman Karel Ruutli said the main issue for the coalition talks would be planning for the 2010 budget. "The constant changing of the budget in a piecemeal fashion has to stop," Ruutli said. Though the People's Union holds just six of the Estonian parliament's 101 seats, Prime Minister Andrus Ansip requires its support to regain a parliamentary majority as the existing two government parties control 50 seats.
On May 21, Ansip announced that he was ejecting the Social Democrat party from his three-party coalition, which has been in power since April 2007. The Social Democrats had disagreed with Ansip over the need for reforms to employment law as the government seeks to impose severe curbs on spending.
After a decade-long boom, the small Baltic state became the first country in the European Union to slip into recession in 2008. In the first quarter of 2009, the economy contracted by 15 per cent year-on-year and unemployment is at nearly 10 per cent of the workforce.