Wided Bouchamaoui: "A Nobel Prize for Europe? Why not?"
Published on
Translation by:
Catherine Combes
Wided Bouchamaoui is no less than one of the most influential women in the Arab world. As the President of the Tunisian Confederation of Industry, Trade and Handicrafts (UTICA), she received the Nobel Peace Prize in 2015, as part of the Tunisian National Dialogue Quartet. A Big Fish with prestige. 
cafébabel: The modern world can be complex for some people. How would you explain to a child what you do?
Wided Bouchamaoui: I would explain to them that national dialogue was the only solution for the country. We had no other choice.
cafébabel: We can all be heroes, just for one day. What's one other thing you've always dreamed of doing?
Wided Bouchamaoui: I've always wanted to give back to my country. 
cafébabel: Democracy isn't a recent phenomenon in Europe. You've said that, in Tunisia, "people [were] beginning to learn it." How do you picture the country, 10 years from now? 
Wided Bouchamaoui: We're learning, but we're learning fast, because now, things have changed. Digital technologies have saved us centuries. We'll catch up pretty quickly, never you fear.
cafébabel: What's the thing that outrages you most about today's world?
Wided Bouchamaoui: The lack of understanding of our religion. People don't understand Islam, and confuse what is a religion of tolerance with extremism. That causes us a lot of pain.    
cafébabel: Our world demands perfection, but what's the one fault you're most tolerant of?
Wided Bouchamaoui: Stubbornness, maybe (laughs). Because people don't want to change, and it took a lot of stubborness to achieve what we did in Tunisia. 
cafébabel: Congratulations! You have been chosen as the major representative for the youth of the world. What was your campaign slogan?
Wided Bouchamaoui: Hope, never give up, and believe in yourself. Because young people today represent hope.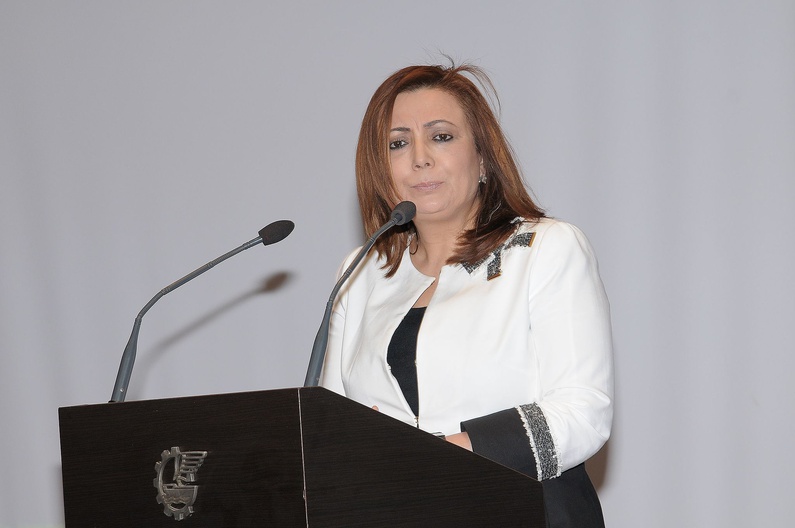 cafébabel: Nowadays it seems the Internet knows everything, but what's one thing Google doesn't know about you?
Wided Bouchamaoui: You should ask my son, he's more updated than I am! (laughs) But to be honest, I really don't have a clue. 
cafébabel: If you could invent one thing that no one has ever thought of before, what would it be?
Wided Bouchamaoui: I'd reinvent tolerance, because it seems nearly non-existent these days. 
cafébabel: What's the first thing you do in the morning, no matter what?
Wided Bouchamaoui: I make an effort to plan out my day, and then try to stick to it. That, and drink a lot of water. 
cafébabel: Between you and me, do you think Europe deserves a Nobel Peace Prize?
Wided Bouchamaoui: Why not? It depends on the reasons why it receives it. But if Europe achieved something exceptional, then what's the problem? To really answer that question you would have to ask Europeans what they think the continent has done for them. One thing is sure, we need more help from Europe. It would benefit from getting closer to Tunisia. I'm not blaming anyone for anything, but I would have liked it if Europe had stronger and deeper relations with Tunisia. 
---
There are plenty of Big Fish in Europe's not-so-small pond. Introducing our new series of interviews delving deeper into the lives of some of the continent's biggest names.
Translated from Wided Bouchamaoui : « Le prix Nobel à l'Europe ? Pourquoi pas »