Why young Sicilians refuse to leave their homeland 
Published on
The weather is ideal, of course. And there's the sea, obviously. And food, for sure. But is there something else, apart from family and friends, that ties young Sicilians to their homeland? Four of them tell us about their own experience, from Palermo to Catania.
The most recentreport on internal migration presented during Southern Economics Day reaffirms a long-held belief: southern Italy is losing 100,000 of its young prople every year. It's as if a town with a population of 20,000 was leaving Sicily every 365 days. Speaking to young Sicilian researchers living abroad, we observed a willingness to go back to Sicily but only if "policies on university education, research and employment are changed" - to put it simply, if skills aquired during studies are really acknowledged (and paid accordingly), without having to ask for it.
But things are changing: during the last three months of 2016, 1,800 companies emerged in the south, including many start-ups. Let's not forget Palermo, which has been selected as the 2017 Capital City for Youth and 2018 Italian capital of Culture. Cafébabel met those who chose to remain in Sicily, trying to investigate the personal reasons behind their choice as well as the experiences and paradigmatic motivations of many young Sicilians.
"I never thought about leaving Sicily"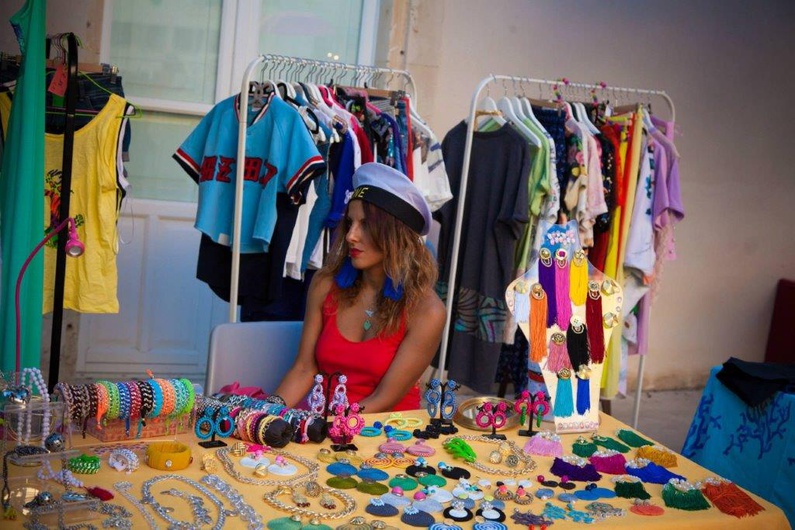 Luana, 35, is in love with Catania, yet she could have left the city when she graduated in Economics and Business. "I spent time in Milan to study a practical case as an intern in a furniture shop, and maybe I didn't know how to make the most of this opportunity. My days were quite boring; there was no knowledge to be gained and it certainly was a determining factor."
Luana wanted to go to London to improve her English. But today she doesn't seem to have time or desire to leave Sicily, since she's working two jobs: "I inherited my father's counselling cabinet (I am aware I'm lucky); then I decided to start creating handmade jewellery under the brand Lhu MadeHand, that I'm selling on social networks or at pop up markets." Luana's dream is to open a bed-and-breakfast between the sea and Mount Etna.
"I am deeply in love with Catania," she adds. "This is such a lively city, constantly evolving, it never stops. I don't want to criticize those who leave Sicily, on the contrary, especially if they are pursuing their own projects or if they have no other choice than to leave, young people emigrating have all my respect."
"I feel the energy and excitement of those who do not surrender"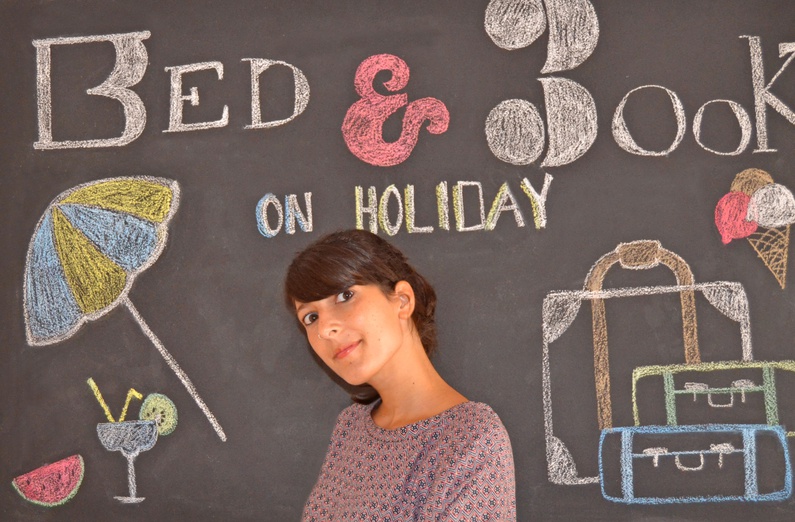 To be precise, the bed-and-breakfast would be a Bed & Book; a new initiative found in Palermo's historical center. Here we meet Alice, a young graduate in psychology with an experimental thesis on pregnant migrating women. Thanks to her thesis she was granted a fellowship in France, where finding a house, discovering her neighborhood and studying didn't leave her one moment to herself in six months. When we ask her if she ever thought about moving to Paris, Alice explains that she most likely only lived the carefree Paris  because she knew it had an expiration date.
That's why Alice loves everything about Palermo: "The colors, the scents, but also the abandoned buildings, the cracks in the walls, the rubbles - everything reminds me that the city has a past and a story to tell. I love Palermo for its capacity to overcome difficulties. I see wonderful initiatives, I feel the energy and excitement of those who do not surrender and want to see change happen. I strongly believe in this evolution."
But Alice is also aware of the bad sides of Sicily: "It is probably difficult to be 100% professionally fulfilled. A few years ago, I applied for a job that would have perfectly matched my studies and my personal interests. Unfortunately I ended up in second position and a few years later, an investigation was opened into the integrity of the evaluation process. It leaves me with a bitter taste in my mouth, after all those years studying it is still difficult to do what you were expecting to do."
"You have to leave Sicily, even if just for a while"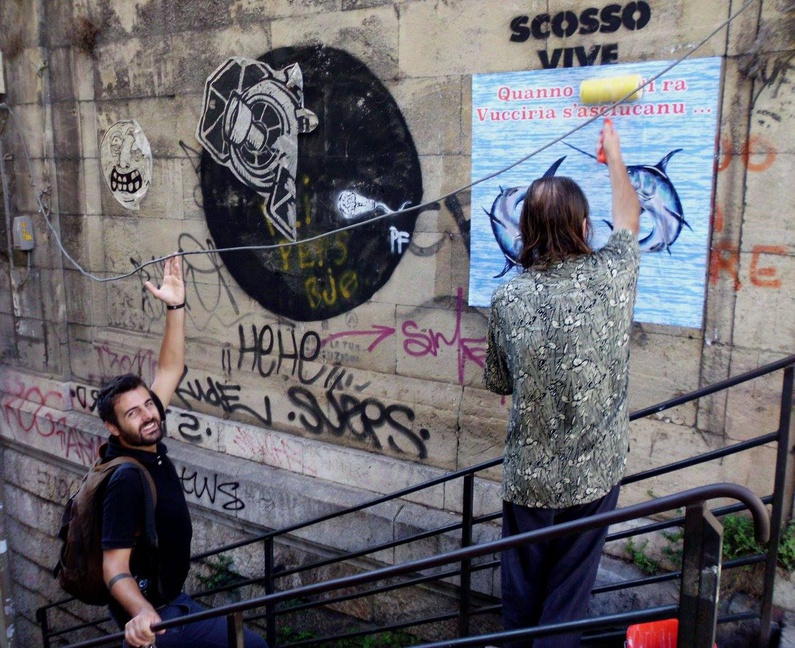 Mauro is a 29-year-old project manager for PUSH, a non-profit design service lab for social innovation, and he is convinced that going abroad for a period of time at least once is really helping developping personal and professional growth. He has worked in Spain,  the Dominican Republic and Canada, where he had a job as a guest researcher at Ottawa University. He believes that those who remained in Sicily without ever going abroad lost a chance to fulfill themselves.
"The most stimulating part was to have daily occasions of international exchange and to participate in major cultural events," he says. "The saddest part was climbing to the rooftop terrace of the highest building in town and not being able to catch sight of the sea." 
According to Mauro, staying in Palermo is like "living on the outskirts of a fast-moving city."  He remembers that when he was abroad, he felt like he was constantly learning, even when he was merely walking in the streets. "It might seem strange but when I was in Canada, I found a job in Sicily." Mauro lists the opportunities Palermo's affords: "This is a human-sized city, with ideal weather and cheap living. Over the past few years the cultural offer increased dramatically, youth entrepreneurship is currently achieving good results and the city center is much more enjoyable since it has become a pedestrian area." His favourite place is the Borgo Vecchio, which he considers a rich area with underlying potential; a forgotten place located next to the historical center, capable of surprise and amazement.
"Here, with Borgo Vecchio Factory, we had the opportunity to rejuvenate a critical area through art and informal education,"2 he says.
"I've always believed I could not live in Palermo"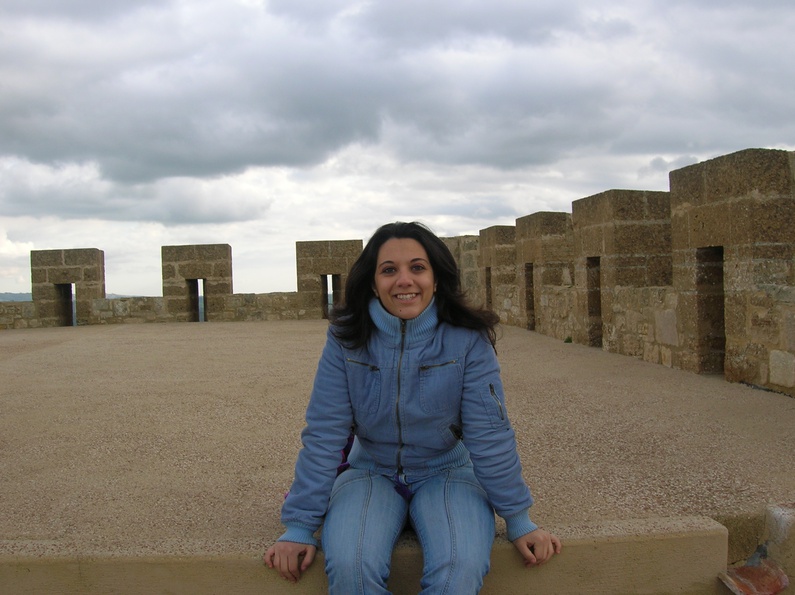 Valentina, 35, organises some of the biggest cultural events in Palermo, such as the Migrant Literature Festival, as well as working as communication manager for publisher Navarra. She had to temporarily leave Palermo to work towards her master's degree in Florence; which she liked very much for its proximity to other centers, its bicycle paths along the Arno river, the view from the Michelangelo plaza and the many churches.
"I missed the sea, my then-boyfriend and the association I had been working with for years, so I decided to go home. Needless to say I broke up with my boyfriend soon after I came back, and my work with the association ended." 
Valentina is not always happy with the choice she made. She loves Sicily by the sea, walking from Foro Italico to the beaches in Balestrate, Capo San Vito and Torre Salsa, as well as the warm welcomes from the children playing in the streets. But she regrets coming back when she has to face the inefficienct bureaucracy, unacceptable working conditions, insecurity and nepotism: "I went to the Villa Niscemi to see the rooms they use for weddings and the receptionist advised me to talk to politicians looking for a few votes if I wanted to be able to rent the villa on the desired day."
When asked if she would like to leave again, she says: "I've always believed I could never live in Palermo. Even now I think about it every day, even though I'm really close to my family. I keep fighting for the recognition of those who stay, so that their skills can serve the community."
Translated from "Resto al Sud perché...": i giovani creativi si raccontano