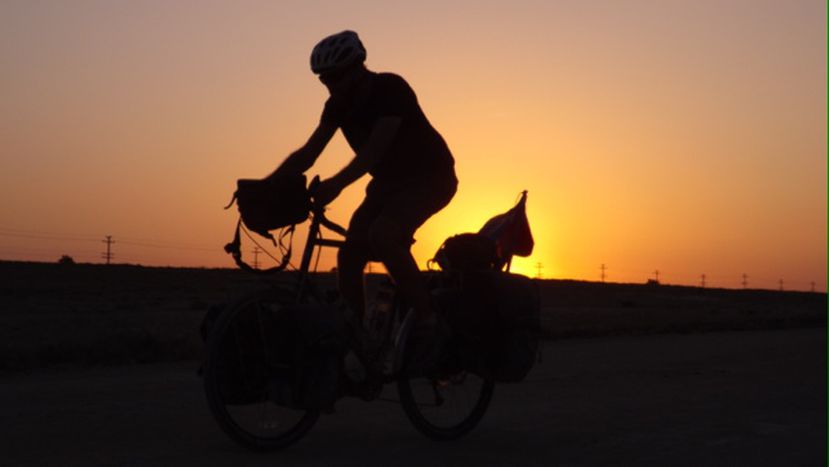 Why Not Fly To Shanghai?
Published on
Why fly to Shanghai when you can bike? Alex Hurst relives his adventure that took him eleven thousand kilometres from Istanbul to Shanghai.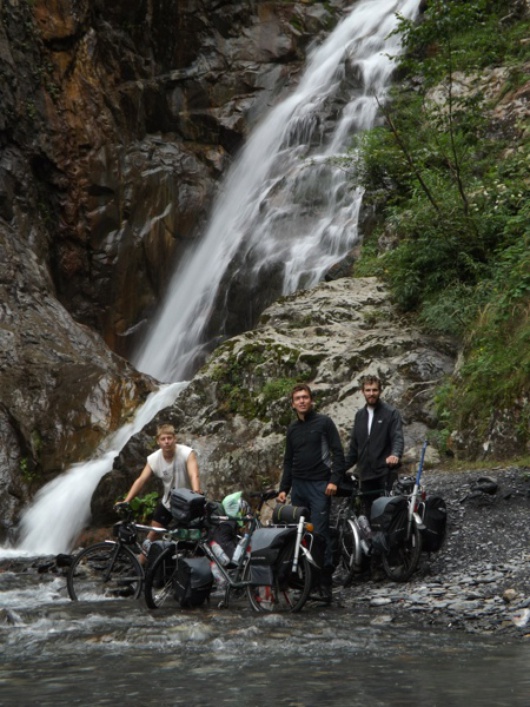 One evening last August, a friend and I were huddled around a camp fire in the Caucasus Mountains in Georgia, when a small car appeared out of the mist, spluttered over the top of the pass, and rolled to a halt a few metres away. A burly Georgian got out of the car, bellowed in Russian, and pointed his gun at us. I glanced nervously at my friend, and wondered whether it had really been such a good decision after all to come to the Caucasus. The man then laughed, pulled a bottle of vodka and two peaches from his pocket, and proposed a toast: to friendship, he said. We drank the vodka, polished off the peaches, and breathed a sigh of relief as he drove off into the mist.
Why was I in the Caucasus on that summer night? Well, together with my friend Nicolas, I was cycling from Istanbul to Shanghai, a journey along eleven thousand kilometres of the old Silk Road. Over the course of five months, we pedalled through Turkey, Georgia and Azerbaijan; battled through steppe in Kazakhstan, desert in Uzbekistan, and mountains in Tajikistan; and then crossed the length of China to Shanghai. We had both recently finished university, and wanted to discover old roads and new ways: to see the remains of kingdoms, empires, and khanates; to rub shoulders with carpet sellers, camel herders, and fresco painters; to swim rivers and climb mountains; to explore the unknown. And that is exactly what we did.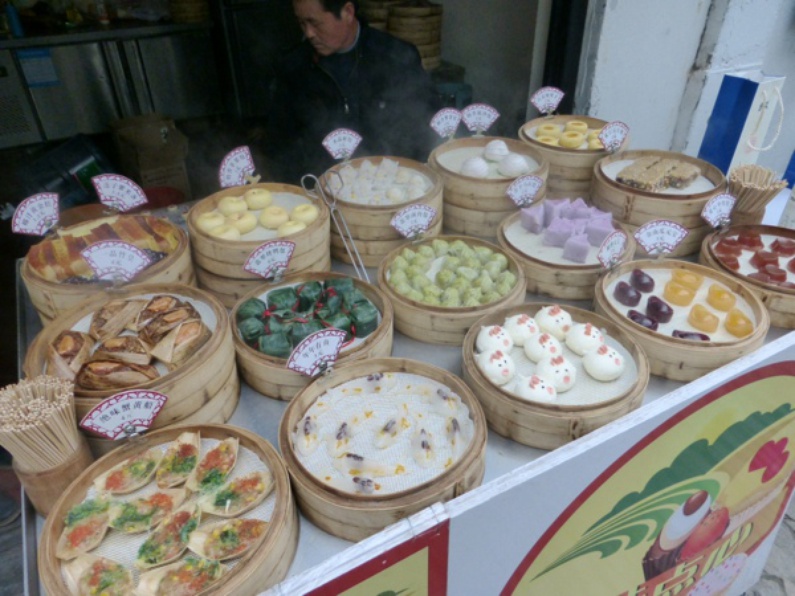 There was some preparation, of course. We bought two touring bikes, got our gear, and stocked up on visas. But there was much we couldn't prepare for, and for us, as for Marco Polo seven hundred years before, the Silk Road was both more surprising and more surreal than we had imagined. At times it could be frightening, something brought home to us by a brush with the Georgian Army on the border with Azerbaijan. We thought we were going for a pleasant sunset stroll along a ridge, while they thought we were jeopardising the integrity of a sovereign state – a small difference of perspective that saw us subjected to an hour of irate interrogation at the end of an AK-47. But the only moment of unadulterated terror on the trip was cycling a kilometre through a pitch black tunnel in western China. I couldn't see the road, I couldn't see the walls, and I couldn't see the end of the tunnel, so instead I sang I Have Confidence from the Sound of Music. Never have I felt so far from raindrops on roses and whiskers on kittens.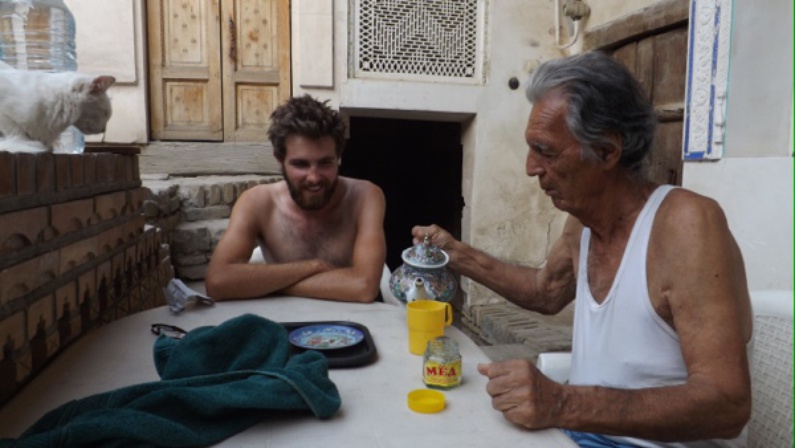 The truth is that the cowboy we met in the Caucasus Mountains was as close as we came to danger, and that wasn't very close. This comes as a surprise to some people. "Wasn't it dangerous," they ask, "and did you never feel threatened?" My response is simply that I was overwhelmed by the friendliness of the people we me. Of 150 days on the road, at least 40 were spent under the roof of complete strangers, and it is impossible to estimate the number of glasses, bowls, and cups of tea, the mounds of pilau, fresh figs and dried apricots, and bottles of vodka, wine, beer and baijiu we were treated to by hospitable hosts. Our hosts were too many to describe, or even name, but some stand out: Sait, the Georges Bataille-reading son of devout Muslim Turkish migrants recently returned from Germany; Yuldash, the motor-mouthed deportee we met on the ferry from Azerbaijan, who took us to a Turkmen wedding a week later when we passed through his village in Uzbekistan; Muzaffar, who showed me round the ruined remains of Tamerlane's capital at Shahriksabz; and Zafar, who invited us to his engagement party within ten minutes of meeting us.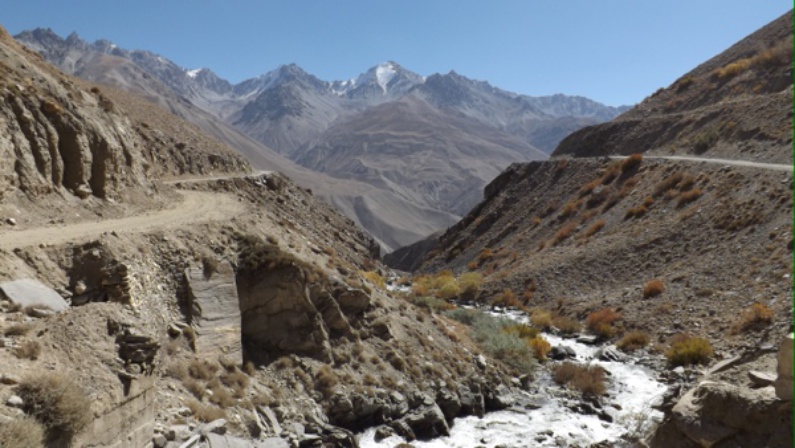 Some moments will stay with me forever: cycling up the Wakhan Valley in southern Tajikistan, past old forts, burial mounds, and stupas left by millennia of raiders, traders and Buddhist missionaries; an illegal and spectacularly risky jaunt into Afghanistan across the fast, freezing river Panj; flying through the wastes of northern Uzbekistan with a brisk breeze behind; crossing the final pass of the Pamir Mountains and watching the road fall away into copper green Kyrgyzstan. But if there is one thing I will remember more than anything else, it is the kindness of strangers. So go out and discover it for yourselves, especially if it's on a bicycle.
You can read more about the trip on our blog, www.whynotflytoshanghai.wordpress.com, and even better, look at the pictures.