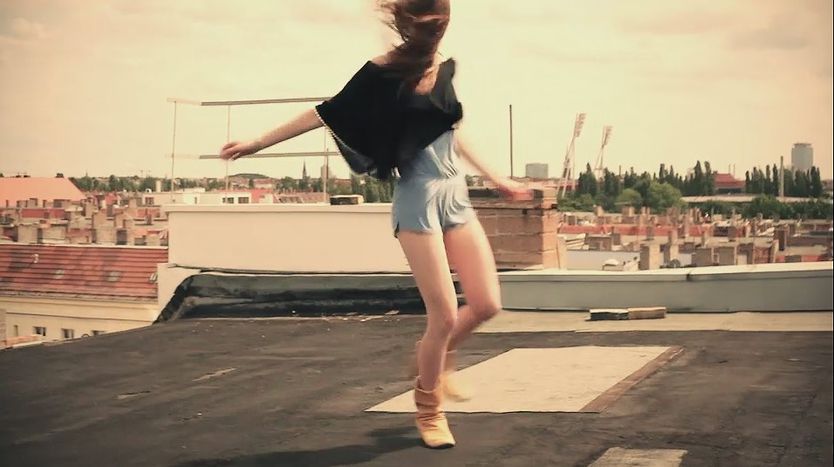 Why no pumpkin in their right mind should leave Berlin
Published on
Translation by:
Mr Zee
The former deputy editor of the German weekly news magazine Stern, Tyll Schönemann, did not shed too many tears about leaving Berlin in a rant he published on his website, entitled 'I've had it up to here'. In between barmen called 'Banane' and sightings of David Bowie or Quentin Tarantino, are we really talking about the same place?
Dear Herr Schönemann, a few things have apparently upset you in this letter you posted on Stern on 17 January – down and outs on the Berlin underground; the 'Berlin Schnauze' (blunt manner of the Berliners); what some people call the Berliner's coldness; and all those crazy people! But you also seem to have missed out a few details. Let me remind you about:
Tolerant Berlin
I can't think of anywhere else on earth where I can just throw on some clothes and head off for work in the morning at my hip dot com company. And after that, where else could I spend the evening watching The Nutcracker at the German state opera, and then round things off with a drink at the KaterHolzig nightclub? All this without having to think too much about whether I'm wearing the right thing.
Exciting Berlin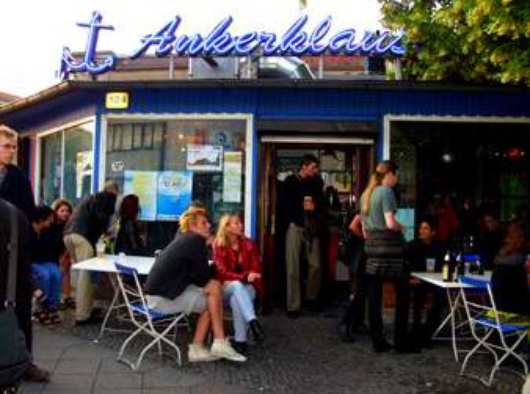 Where else can you knock off from work and then bump into Quentin Tarentino snogging someone's face off in the NeuköllnerAnkerklause (a small bar with ship interior design)? Where else can you share your seat on the train with a pony? Or when you're on your morning jog, where else can you run into spontaneously organised open air raves? Berlin is always the first place things like that happen in Germany. While people in Hannover or Karlsruhe are enjoying their tapioca, the Bubble Tea Shop in Berlin is doing a roaring trade in fruit kebabs. Who started (or at least first made a success of) the Burger-Burrito-Macaroon trend? It had to be Berlin!
Relaxing Berlin
Nothing could be finer than to be in Berlin, Europe's greenest city on a balmy summer's evening in the park or by the river Spree. And in winter you can go for a sauna on the Badeschiff (Berlin's floating public swimming pool). Or you could go to the Open Air Kino (open air cinema). It's not a big deal, because people just do that kind of thing. And they're sooo helpful here!
In Berlin I've often come off my bike and landed flat on my face. Every time at least one person had the decency to stop and ask me if I was ok
Herr Schönemann, I don't know what happened to you to make you say that there's no community spirit here. Once I fainted on the Munich underground and no-one took any notice. In Berlin I've often come off my bike and landed flat on my face. Every time at least one person had the decency to stop and ask me if I was ok. And they meant it. Neither that mother who had her child with her, nor that punk or that Turkish taxi driver would let me move until I'd convinced them that I was fine.
Hive of activity
You complain that there are too many big heads here who cook up all sorts of weird and wonderful business ideas in Berlin and then traipse across the rest of Germany looking for the necessary funds. Recently we've become Germany's 'silicon valley'. We're a magnet for all the super-brains from the start-up scene and for creative minded people from all over. Ashton Kutcher must have some good reasons for investing tons of money in our up and coming internet firms.
Cool Berlin
This is the place where David Bowie first got it on with Iggy Pop, then with Bianca Jagger and then most probably with both of them at the same time! This is the place to meet barmen with names like 'Banane', and have no idea who Pete Doherty is. And this is the place where journalists launched the Satirepartei (the 'satirical party' is campaigning for the rebuilding of the Berlin wall).
Berlin's got the lot
Whereas Barcelona has footballer Lionel Messi and the Mediterranean, we've got the Alte Försterei football stadium and the Mauerpark (a town park on the former east-west border). Whereas London has the duchess Kate Middleton and tower bridge, we've got chancellor Angela Merkel and the Modersohnbrücke (a famous bridge favoured for its views). And Paris can keep its croissants and eiffel tower - we've got our Currywurst sausages and the television tower in central Berlin. OK, we're not quite Istanbul, but I don't know of anywhere better in Germany where you can buy an original Gaziantep-Baklava than in the Café Kotti in Kreuzberg!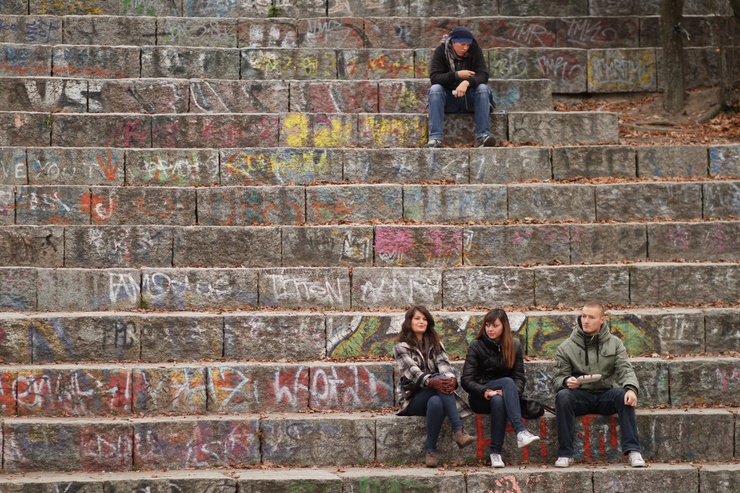 'Just because Berlin does it for lots of people, doesn't it mean it does it for everybody.' I don't think you quite understand Herr Schönemann, do you?
What does it for me is that even mid-week I can stay out as long as I want, without having to worry about closing time. What does it for me is that I can hire a canoe in the middle of Kreuzberg and go on a trip to the Müggelsee (lake in the eastern suburbs).
What does it for me is that when I feel like lunch I can buy any and every kind of food from places almost on my doorstep - Argentinian, Asian, Turkish, Swabian, Ethiopian, Italian or Greek?
Here no-one finds it odd if you live in a WG (shared flat) even when you're in your thirties
What does it for me is that here no-one finds it odd if you live in a WG (shared flat) even when you're in your thirties.
What does it for me is that we can do things here that friends of mine in other cities haven't even thought about doing: Anyone for Germany's one and only roller dance  courses? How about taking in Germany's internationally renowned film festival, the Berlinale? Dinner clubs, 'Abrissparties' (in enormous pre-demolition buildings), smoking pubs, fashion week, Chaos Computer Club, the Popkomm international trade show for the music and entertainment business, open air karaoke, games of Schwarzlicht-Minigolf (crazy golf under fluorescent light), clapped out dinosaur parks – Berlin's got the lot!
But of course, Herr Schönemann, you're right about one thing. Berlin is 'such stuff as dreams are made on'. Bullseye! And where else but in this fantastic, ever-changing city can you really find your dreams and sometimes even turn them into reality? Well, you can't now! Good luck to you in Hamburg, Munich or your native Bayreuth. Don't waste any time coming back if you start ruing the day you left us. We'll welcome you back with open arms. That's what we're like.
This article was first published on the official cafebabel.com Berlin blog
Images: main (cc) bluecat; in-text (cc) mazpho.to/ both via flickr/ videos: Pony (cc) Jake Barnhill; Bowie (cc) David Bowie VEVO/ youtube
Translated from Warum ich in Berlin bleibe