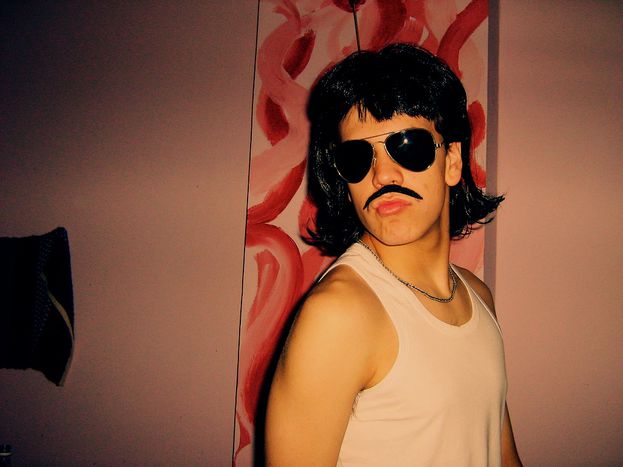 'Why is pissing in the sink so good?': Rise of lads magazines in France
Published on
Translation by:
Cafebabel ENG (NS)
Lydia
Countless magazines are targetted at men and women (and rarely both at the same time). Another trend is emerging: the irreverent return of the man, the real deal, the one who calls women 'babes' and downs pints. The French magazine Jooks,which was launched in April 2012, is a prime example
In an article which appeared in the French edition of Slate magazine, the author describes Jooks as a women's blog for men. This previously unheard of concept can be summed up thus: 'There is, in a sense, a masculine wisdom which transcends the generational gap and even the social stratification, and it is encapsulated in snap judgements made on the physical appearance of the other half of the population'.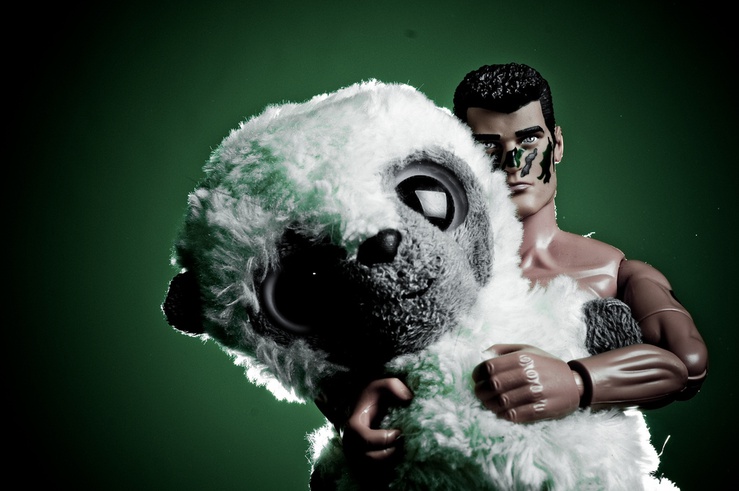 Indeed, Jooks does promise to become 'your best mate'. And upon reading, the male reader is swept along with the tide. The writers, who don't sign off on their articles, effectively play their card of shared experience with headlines aimed at inspiring camaraderie in their readers: 'But why is pissing in the sink so good?' or: 'Rage inducing: the mate who only ever seems to score with hot girls'.
Women, those obscure objects of denial
The image of a Jooks reader is easy to imagine. He is a young city dweller and amateur blogger who is an expert on social networking sites – the Jooks facebook page already has over 17, 000 likes in just one year of existence - and he is a guy who doesn't understand much about girls, not to mention romantic relationships. He resembles the readers of Je t'encule Thérèse (literally 'Fuck You Thérèse') in France, a blog which really demands its own chapter on tongue-in-cheek, crude humour. The blog is not well-known across the country but is more a cult hit which doesn't mince its words – porn images decorate the articles of which the contents are basically just about having sex. So is today's man really this wild about such crude ideas?

These blogs that we're talking about are male, but served with a side dish of machismo. The talk about girls is frank and concerned with ways to entice them into bed. Among these girls you can choose between a) the potential lay, b) the beautiful idiot who you can cheat on – especially when in a long distance relationship, and c) bitches who break men's hearts. It's important to note that an attractive sub category exists; the would-be nymphomaniac with whom he is obviously forbidden from going out with, but who is nonetheless a lot more interesting than her female colleagues.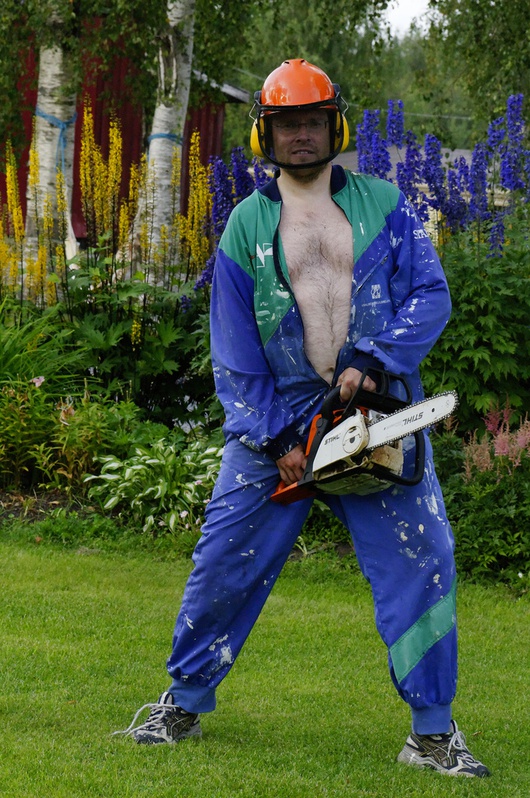 One example of Jooks articles where the misogyny is impossible to ignore is 'Do you like girls who make jokes?' ('Aime-t-on les filles qui font des blagues ?') Here the funny girl is most often a little unattractive and is overshadowed by her man. 'Men are delicate creatures and they don't want their girlfriends bringing them down with scathing wisecracks and embarrassing jokes,' it continues. The article also verges on saying that a sense of humour is primarily a masculine quality. A funny girl is at best a bit asexual. At worst, she is framed as downright abnormal. Above all, girls will always more or less threaten the 'manliness' of men. So is this why our little sluggers are pushing their unabashed machismo to such limits?
Balls
Whilst Jenculetherese.com and Jooks might be harmless in themselves, the problem lies in the type of machismo that they are reclaiming: it stands out so much that it cannot just be ironic. These days they're talking willingly about the virility in crisis in a society where women are taking back more control than ever. However, by checking the facts, they can quickly be assured that these women are not earning the same salary as their male counterparts for doing the same work, and that a woman dies every three days at the hands of a husband or ex-partner. No, the 'chicks' have not taken back power. The freedom to exercise your virility can still see the light of day ahead.
The problem lies in the type of machismo that these magazines are reclaiming
Recently Brain magazine published an excellent article on the return of the 'couillards' or ballsy guys – those young men who feel the need to get testosterone-heavy from time to time, and if possible, only hang out with one another. Their text is scrumptious - here's a little excerpt: 'Twice a month we find ourselves with other 'balls' (entre couilles), in a forest in Rambouillet. We spend two days and two nights out there and we get on with it. For a while now violence has been decreed super evil by society. As a result when a little grandma is mugged on the metro you won't see a guy moving an inch for her: they poo their pants in front of the spectacle. They've become fags.'
Light humour aside, this article and the phenomenon it describes reveals a tangible identity crisis among young men. These are the same young men who have always known society to be governed by principles of diversity and sexual equality, whether it is at school, university or at the workplace. Can we conclude that the relatively recent presence in our country's history of women in the public sphere threatens masculinity? At a time when certain feminists believe their cause can only go backwards, the idea of masculinity being in danger goes a long way. The question that remains is, what will happen if we put an end to gendered magazines?
Images: main (cc) babimouton/ flickr/ official site; in-text (cc) Jooks logo © screenshot from official Jooks site;  chainsaw guy (cc) monojussi and Action Man (cc) alxmls/ both via flickr
Translated from L'homme viril : parce que nous le valons bien ?