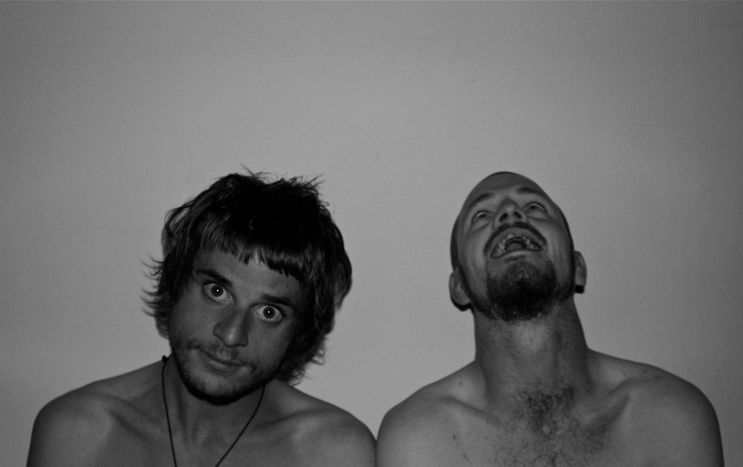 Who the fuck are you, HEYMOONSHAKER ?
Published on
'Who the fuck are you' is back. This time the vic­tim is Hey­moon­shaker, a two piece band con­sist­ing of gui­tar player Andy Bal­con and human beat­box Dave Crow. After blaz­ing trails through the sound sys­tems of Lon­don, they are now be­gin­ning to hit things off with music fans on the con­ti­nent. But not with Ovidiu Tataru
Hey­moon­shaker are one of those groups that de­cided to con­quer the in­dus­try by first con­quer­ing the streets. Ta­taru is one of those guys who doesn't give a shit about 'nice' sto­ries. Our Ro­main­ian gonzo jour­nal­ist stum­bles in and sub­jects his new charges to his drunken ram­blings. Andy and Dave have to con­duct the in­ter­view them­selves, ask­ing each other ques­tions about sex, fam­ily and friend­ship on stage. They're straight to the point, talk­ing about the things that mat­ter, and as such you don't hear any of their music in this video. And I for­got to men­tion, see­ing things through the rock­ing cam­era of our drunken gyp­sie gonzo jour­nal­ist feels a bit like see­ing things through his un­steady eyes.
Translated from Who the fuck are you, HEYMOONSHAKER ?