Whistleblowers: Rudolf Elmer, the inside man (1/2)
Published on
An external auditor, a major employee in the biggest Swiss bank handling security management and then a administrator in Mauritius… there were no alarming signs that Rudolf Elmer was about to blow bank secrecy wide open. Nevertheless, in 2009 he started, in collaboration with Wikileaks, a fierce crusade against his own industry. Portrait of the orchestrator of a "leak in paradise".
David versus Goliath 2.0: that's more or less how you sum up the story of former Swiss banker Rudolf Elmer – engaged in a fierce fight against bank secrecy laws, tax avoidance, Zurich's judicial system and the "associated media".
A few days before the Panama Papers – the "leak of the century" – Elmer's story was shown on the big screen in Brussels, thanks to the director David Leloup. The documentary – bearing more than a passing resemblance to a thriller – follows the Elmer's hectic life for 7 years. It's title? A Leak in Paradise.
The story of a "permanent hold-up"
According to the IMF, nowadays, around 50% of financial dealings pass through tax havens. Governments in these tax havens make legislative proposals to their parliaments in favour of the implementation and development of the offshore banking industry, often against campaign promises relating to employment and capital inflow.
These laws – which guarantee, in particular, bank secrecy – have the direct effect of cutting the tax revenues of most of these states, and first and foremost make corruption, money laundering and international criminal activity easier. Each year, banking activity withholds 300 billion euros in tax revenue from governments all over the world. 
In this case, Leloup wanted to tell the story of a "permanent hold-up that our societies experience because of these tax havens," he said when asked why he made the documentary. "The subject had always seemed very theoretical to me: abstract, intangible, and thus quite difficult to picture. However writing articles in newspapers – which fewer and fewer people are reading – is not the best way to raise public awareness of such a matter."
English trailer for A Leak In Paradise.
Rudolf Elmer is a former employee of the private Swiss bank Julius Bär, the biggest security management firm in the country. After 15 years of service within the heart of the banking industry, he chose instead to testify, unveiling, with supporting documents, all the complex mechanisms of tax evasion.
"I wanted to expose all of this to my daughter's generation," he explains. "Thanks to my experience I can contribute to revealing, and denouncing, all of this. I was aware of what I was witnessing, but others weren't. Those who pay taxes are actually subsidising those who should pay but don't. So I wondered what I could do, so that global public would know how they are being played."
In 2009 and 2010, Elmer collaborated with Swiss, German, Belgian and British tax authorities to catch several millionaire tax evaders. He managed to get some sentenced, in Brussels and Düsseldorf. However, Leloup stresses that the Swiss legal system is turning a deaf ear: "There might have been a follow-up on the part of the tax office, but we'll never know because of bank secrecy. But when it comes to justice, there has never been any trial for a Swiss client of the Julius Bär bank in Grand Cayman." [The offshore branch in which Rudolf Elmer was working and from where he revealed much data. ed.]
As soon as he became a whistleblower, Elmer knew that their needed to be another way. "I understood that if I wanted to raise awareness, I first needed to go abroad, and from there come back to Switzerland," he explains.
Leloup follows up: "It was in January 2011 that he was brought in the international limelight, along with Julian Assange. In London, during a highly publicised press conference, Rudolf gave the Wikileaks founder two CD-ROMs supposedly containing important banking data."
"Of course, I'm a great advocate of private life. It's a necessity," claimed the former banker. "Bank secrecy is part of a private life, but in the way it's used nowadays, it's more about hiding criminal behaviour. That's what I wanted to show. It's a law helping to break the law!"
Elmer himself has also been accused of breaking said law. Following the press conference in London, Zurich's prosecutor sent him to pre-trial detention for allegedly breaking Swiss banking secrecy – without proof, and without knowing what data the CDs contained. On the grounds of this assumption, he will stay in prison for six months. 
One lone man against the system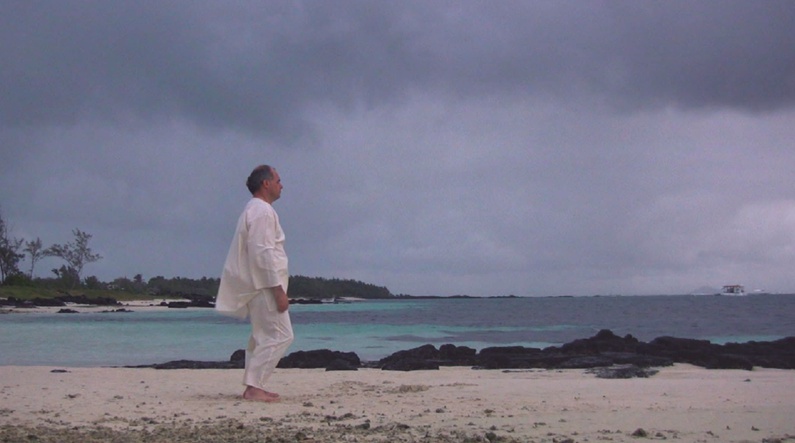 "Bank secrecy is present in every single one of the five pillars of Swiss society," Leloup explains. Rudolf Elmer has led a fight against this whole system: "Or rather, the four powers: political power, the power to control Parliament, judicial systems, the media and –the fifth element – Swiss civil society. Nobody held them to account. Far from it."
Above all, the tax office is not looking into it. "I sent the data to the Swiss tax office, and it didn't change anything," Elmer points out. "The tax commission decided that they wouldn't analyse the data because it was stolen."
Legally, they were supposedly "not authorised" to intervene. Although, he admits that from a legal point of view he made excessive use of his access to documents, but he wants to qualify his actions: "I did not steal this data, as I was in charge of it. But tax authorities have decided that this data should not be verified, or used at all."
Swiss justice, on its part, is playing a strange game with Rudolf Elmer. He explained: "In fact, I didn't strictly speaking betray Swiss bank secrecy laws, but I did break Confidentiality Law in the Cayman Islands. The Swiss courts couldn't have me brought to trial on the basis of Cayman laws, but they had to find a way, whatever it might be, to condemn me. So they accused me of betraying Swiss banking secrecy laws."
Even the rights of the whistleblower to answer for his actions were ignored when he wanted to defend himself against private detectives hired by the bank, and incessant threats against his family: "All of my harassment complaints have been rejected. So I have gradually acknowledged the fact that the banks and justice system were acting in the same way, side by side. I think that we are talking about a morally corrupt system."
---
Part two of the whistleblower's portrait is available here.
---
This article was published by our local team at cafébabel Brussels.
Translated from Lanceurs d'alerte : Rudolf Elmer, l'Inside Man (1/2)