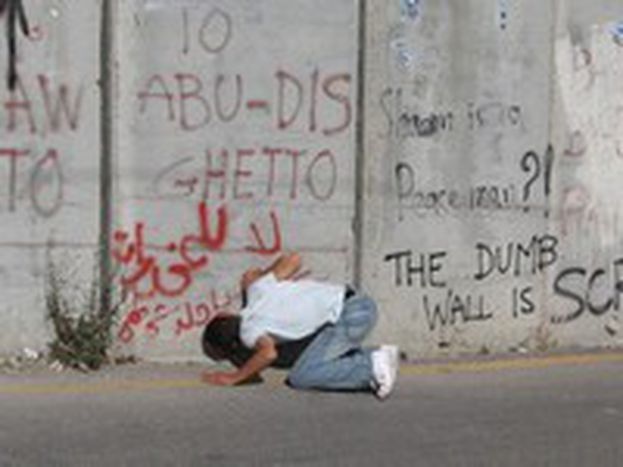 Where Israel and Palestine meet
Published on
An astonishing eye-witness account of Israeli-Palestine exchanges at the checkpoints that divide the two peoples, followed by an update on EU-Palestine relations
06:30, Paris Square, West Jerusalem, Israel
The sun shines on still empty streets as I wait for the arrival of a car. In it will be two ladies from the Israeli women's organization Machsom Watch, which in English translates to something like 'Checkpoint' Watch. And we'll be doing just that today, watching checkpoints to see how Palestinians are treated as they attempt to cross into Israel.
The car arrives, and I get in.
07:00, Rachel's Passage, Bethlehem, Israel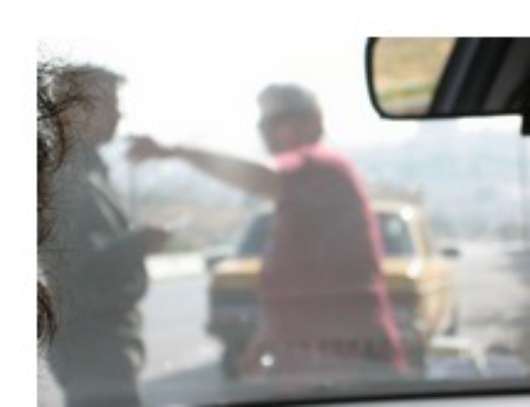 We park the car at a checkpoint which, despite its imposing appearance (concrete buildings and barbed wire) bears the ironically delicate name Rachel's Passage. Our guides for the day are the pensioner Rama Yacobi and printer Aviva Weber, self proclaimed left-wingers with a passionate aversion to the occupation. They point to the official peace banners adorning the shooting turrets and shake their heads.
07:40, Rachel's Passage, Bethlehem, Occupied Palestinian Territories
'We are now in Palestine,' says Aviva, after a surprisingly smooth crossing. 'Sometimes it's like this,' explains Rama, 'and sometimes hundreds of Palestinians stand here for hours getting shouted at or worse. What causes the difference no one knows.' The Machsom Watch presence usually has some effect, as for the teenage soldiers it is as if their mothers are keeping an eye on them. However, their mothers would probably not do what these ladies do next, namely provide Palestinian 'clients' of theirs with permits of entrance into Israel to visit family or to go to work.
08:15, Refugee camp El Arub, Occupied Palestinian Territories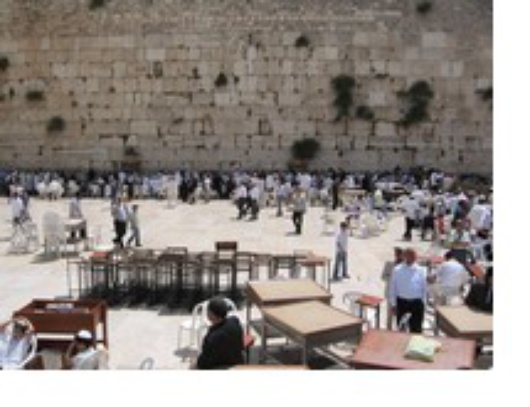 We pass by a refugee camp. No tents, but houses with big black water-tanks on their roofs. The camp has been here since 1948, but the recently constructed extension of the Wall dividing Israel and the Palestinian territories has given it a new view – a bleak one, from the Palestinian perspective. As we drive on, we see places where work on the Wall is still in progress. Could it be true what we are seeing? 'Yes,' says Rama as she looks straight ahead. 'Palestians are the ones actually building the wall that imprisons them. Cheap labour you know.'
09:16, District Coordination Link, Etzion, settlement
Then, Rama and Aviva take us to the District Coordination Link (DCL) where permits are distributed. Or, as the two ladies put it, are usually NOT distributed. We quickly understand what they mean. Just before we arrived, the Palestian crowd, many of whom have waited since two o'clock in the morning to be the first to get a permit, has been told that no permits will be given this day to anyone under 28.
Still, they wait. It is not as if, without a permit, they have anywhere to go. Rama starts calling a list of colonels and generals in the Israeli Defence Force (IDF), to complain, as so often they do, of abuse of Palestinians by Israeli authorities. In the meantime, the crowd of Palestinians vent their anger and frustration on Rama and Aviva, the only Israelis they get to see all day who do not threaten them with guns. One young guy in particular shouts and gesticulates. 'If I could bring bread to my family,' he says, 'there would not be terrorism.'
10:00, still at the District Coordination Link, Etzion, settlement
Finally, someone answers the phone. It's a lady from the IDF's who is quick to explain that we have got it all wrong. Apparently, permits are of course given to people under 28, but it just so happens that all the individual under-28-year-olds at the Etzion DCL do not qualify for a permit. Rama shakes her head 'This is always how it goes. They invent rules, exceptions to the rules and exceptions to the exceptions. Bureaucracy and feigned incompetence are part of the occupation. It's not about security, it's about control.'
EU unfreezes direct aid to Palestinian Authority via MEDA program
After a meeting of the EU's foreign ministers on June 18, the European Council stated that 'The EU will resume normal relations with the Palestinian Authority immediately.' The decision, welcomed by the European Parliament, should unblock EU funds for the PA.
Coming soon after Fatah regained power in the West Bank, the decision is aimed at helping integrate the PA back into Euromed, the EU's Euro-Mediterranean Partnership, which has the solution of the Middle East crisis high on its agenda. Once the PA is back in the partnership, it will be able to benefit from MEDA, Euromed's financial arm. Finally, the Council's decision should also contribute to the EU's broader aim of extending its influence in the Middle East peace process.
To avoid controversy, two types of aid
Though the total amount of MEDA funding has not yet been disclosed, it will be two-fold: financial aid to the PA, and emergency and humanitarian assistance to the population of Gaza, now occupied by Hamas. EU financial aid to the PA will include funds to build public institutions, including its police forces. Meanwhile, controversial as it may seem, humanitarian aid for Gaza is designed not to support Hamas but to avoid the future development of a divided Palestinian state – an approach supported by Luxembourg's foreign minister Jean Asselborn: 'The international community does not want two Palestinian states, otherwise it will be impossible to find a solution.'
Light at the end of the tunnel?
Welcoming the Council decision, PA Information Minister Mustafa Barghuti said 'this is a positive step that should be followed,' adding, 'We don't want to create a dependency. If you want Palestinians to survive, this Palestinian government should be empowered.' In this respect, a stable government in Palestine might be the key to economic growth and increased self-sufficiency.
Author: Akli Hadid