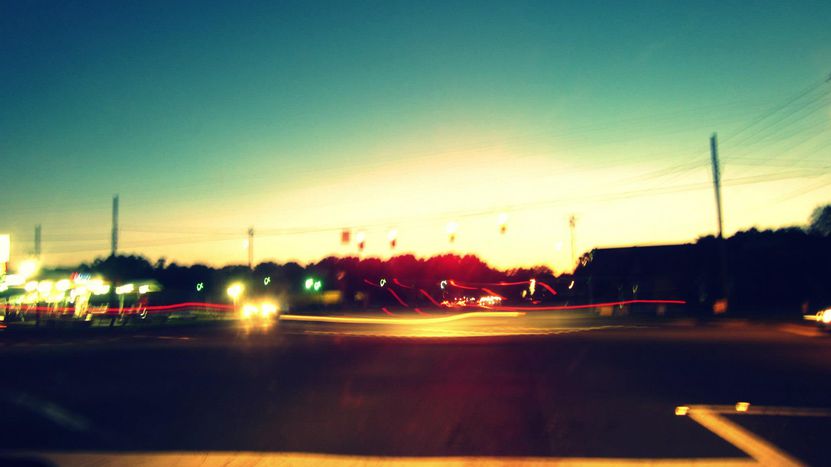 Where are you from? Standing at the Crossroads of Identity
Published on
In my house we speak two languages. In the last four years I've lived in four different countries, speaking five different languages. Am I Valencian or Spanish? Am I Spanish or European? Or am I a bit of everything? With this reflection in mind, I will try to answer the great identity dilemma. How is identity forged? Where does one come from: The place of one's birth or where one walks the Earth?
The question of identity is something which has always interested me. The idea of belonging to a place or culture — and which one — was something which gave me more than one headache in my teenage years. Perhaps it's because of my origins. It's difficult to explain an issue like this in such a small amount of words, but let's just say that by the time I was 16, my identity had been forged through experiences passed down from my father's side of the family — who came from Ibi, a town to the north of Alicante where I grew up — and from my mother's side (from Castilla-La Mancha). The cultural customs, social relations and food of each branch of the family were so different — not to mention the fact that I would speak to one side of the family in Catalan and in Spanish to the other — that at 16 years of age, I found myself having to 'choose' between one of the two identities (the kind of thing you do at that age). As I got older, I ended up singing along to the songs of the Valencian ska bands — which I still listen to today — reading texts written by Joan Fuster and championing the legitimacy of the independence of the Països Catalans, or Catalan countries (Catalonia, Valencia and the Balearic Islands). With a school system that was somewhat lacking, in which the Catalan language was neglected quite often in the classroom, and a pernicious political class which had no qualms about looking down their noses at any sign of identity which was native to my town, starting with the language — the conservatives have governed in the Generalitat Valenciana since as far back as I can remember — I saw in nationalism a potential answer to the doubts which hounded me and to the needs around me.
The doors were open at the 'Auberge Espagnole'
All this happened a good ten years ago. I know it's not much, but when this time comes along between your teenage years and your twenties, ten years can seem like a lot. Since then, I've had the opportunity to travel and live in so many countries and to meet such different people, so my view of things has inevitably changed quite a bit. If my experience of working and studying abroad has given me anything, it's a sense of freedom. Living away from home, coming into contact with other languages and constantly meeting new people from other countries helps you to put your own story into perspective and to realise that your town isn't the centre of the universe and the world doesn't revolve around you.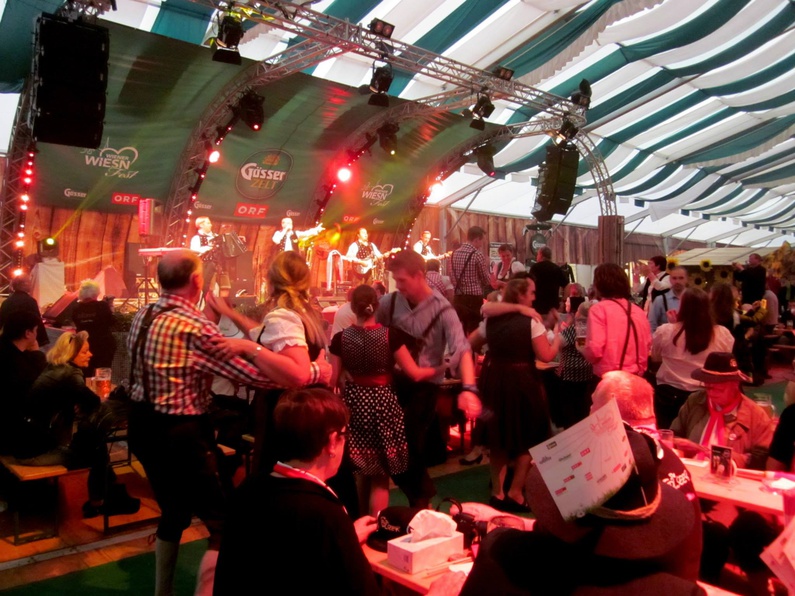 During my Erasmus residence in France, I lived in a three-storey house which didn't have a single lock or bolt. I shared it with five French people and one Mexican, as well as a multitude of strangers (or "friends of friends") who slept on the old sofa in the lounge every night. It was a real Auberge Espagnole. That year, I learnt a bit more about tolerance and respect, how to say some French swear words and to accept that the concept of cleanliness is very much relative and that it's not the end of the world if there are mice scurrying about the house. Nevertheless, I have to admit that the Erasmus scheme didn't make me feel 'more European'. I can't deny that the exchange programme is the most brilliant invention that the European Union has ever had, but I don't think I felt 'more European' after that experience. I went back to Ibi after nine months and I believe that I was still at the same crossroads of identity: Was I Spanish or Valencian? Was I more Valencian or more Spanish?
A Hispanic boy in Southern Country
It wasn't until a year and a half later that I started to see light at the end of the tunnel. In the autumn of 2012, I travelled to Raleigh, the enormous countrified state capital in the middle of North Carolina (United States), where I faced the biggest culture shock that I've ever had. "This just has to be another world," I thought. It was only after a few weeks there that I really started to feel European for the first time. It was there, in the middle of nowhere, in a state where — save for a few exceptions — there are neither markets nor stalls and where, if you want to go shopping, you're forced to go to the mall, where the thought of 'walking' simply doesn't cross one's mind, that I first became aware of my European ancestry and of what it meant. I realised that I'd felt much closer to the pedestrians on the Jemaa el-Fnaa market square in Marrakesh than I had to the Americans in North Carolina. I worked for a Hispanic newspaper there, written in Spanish and aimed at the state's immigrant population, so the question of identity followed me every step of the way there as well.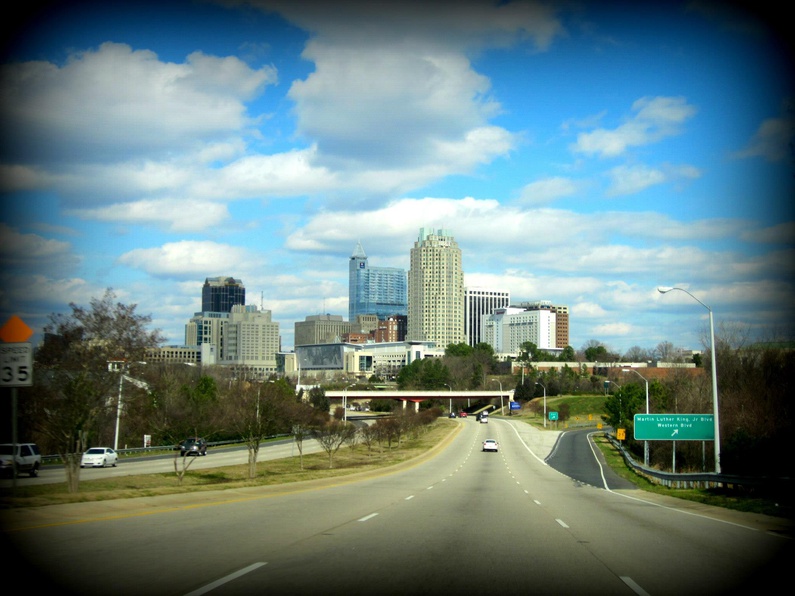 "Where are you from?" they used to ask me, eager to know. "I'm Spanish". "Oh right! What country are you from?" As absurd as it may seem, I had this conversation on more than one occasion. The fact is the term 'Spanish' means a lot more in the 'Land of the Free' than what we think of it over here. Over there, for the first time in my life, I felt more than just Spanish: I felt Hispanic. And when I had to fill in some government forms, where they asked me about my ethnicity, I found myself at the crossroads once again. "I'm European, from Spain! What should I put? Hispanic? Caucasian?" I shouted at the girl who was serving me from the other side of the window. "I can't help you with that, Sir," she replied. I ended up putting 'Hispanic' in all of the boxes. I did this out of solidarity with all of the immigrants who are treated like garbage simply for being Hispanic, and because I've never really known what being Caucasian is all about, as well as the fact that if my Mexican friends — who have Spanish ancestry — are Hispanic, then what does that make me?
Why choose?
I was in North Carolina for eight months, and although I didn't have much contact with the English-speaking population, I can safely say that I came back from there with my batteries recharged and feeling like I'd learned a lot from my Latino friends. Colombians, Mexicans, Venezuelans, Peruvians, Argentinians…I was in touch with all of them and took something away from every one of them. Most of them were young people who had emigrated from their countries when they were very little (some with papers and some without), and for whom the notion of a rooted identity was rather flexible. They taught me that you can be from several places if you like and that you don't have to choose. I felt extremely close to the Latin Americans straight away (I suppose our colonial past and common language shone through sooner or later), but I also learnt something from the US citizens: That being patriotic and loving your country isn't a negative thing. I saw how, despite being a society which is often contradictory, the children are taught to love their country and the values which it was officially founded upon. And that didn't seem too bad to me, regardless of whether you agree with them or not. I thought it was quite logical.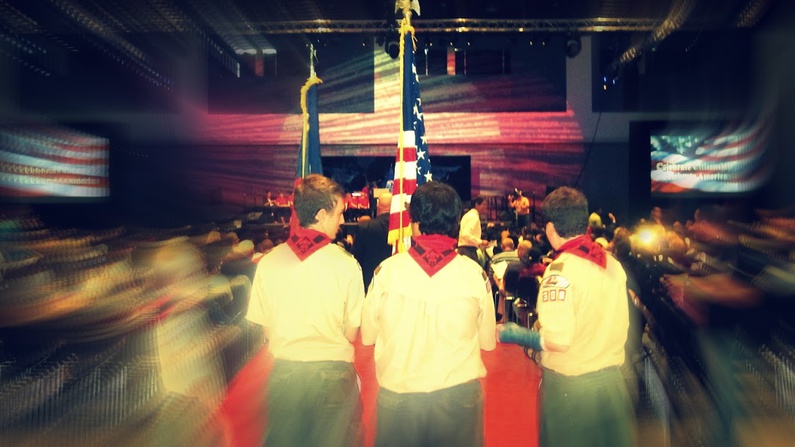 So for quite a while now I've not got annoyed by the Spanish flags draped over the balconies in my town whenever the World Cup is on or whenever they sing the national anthem at such events. As a matter of fact, I've started to understand it, despite not identifying myself with it. In the same way, I've stopped identifying myself with the pro-independence movement to the extent that I used to; although I can understand perfectly how there may be people who stand up for it.
It seems strange, but I get the feeling that I've had to travel hundreds of kilometres and express myself in Spanish, Catalan, German, French and English to finally realise how, if I identify myself with something, it's with my street, my people and my family. With my biological family, of course, but also with the one that I've chosen: The one that I've got spread out across half of the world and communicate with every day and in various languages in the United States, France, Germany, Austria, Holland, Italy and Spain. Whatever works!
This article belongs to the Cross-Border Identities series, originally created by the team at Cafébabel Berlín.
Translated from ¿De dónde eres? La encrucijada identitaria