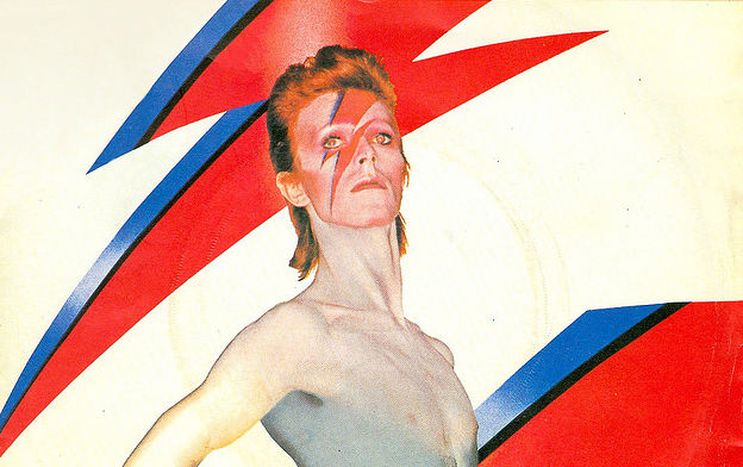 Where are my generation's real pop stars?
Published on
In 1969, David Bowie emerged like an exotic bird on to the mainstream music scene — spreading his bejewelled wings among a crowd of common pigeons. He birthed an intellectual pop which spoke of other worlds, bended gender and shocked conservative Britain. Now in the age of manufactured pop and MTV lifestyles, can anyone give us what Bowie gave his generation or is the pop star dead?
Pop music is as huge as ever. Just like in David Bowie's heyday, fans are still going ballistic, girls are still fainting and stalkers are still stalking. It is as if people need someone to worship but are these pop stars worthy of our subservience? The thing is, while Bowie told extraordinary tales of sentimental gravediggers, space invaders and the utopian dream and whilst his creative genius inspired a reflection on the postmodern state, mainstream music today serenades its audiences with grotesque tales of price tags, Facebook chat and fairy-tale love – courtesy of Justin Bieber. Mainstream music feels plastic, without depth and without edge – a member of One Direction recently issued a heartfelt apology for smoking weed for god's sake and Beyonce's on a vegan diet – where's the edge in that? Someone bring me back an emaciated and coked-up Ziggy Stardust!
David Bowie aka Ziggy Stardust performs his cult hit Starman (1972). 
Perhaps it is unfair to compare Bowie with Bieber and the gang because despite our vested interest in all the rubbish, there is a wealth of incredible music today, too. Our generation has the advantage of the internet, of discovering worldwide talent and advances in electronic music. Bands such as Foxygen and Unknown Mortal Orchestra have just about penetrated the mainstream with beautifully psychedelic melodies and intriguing, contemporary lyrics. Their 60's style was a welcomed excursion from the usual "indie" hits but it doesn't take long before realising to what extent they've simply ambushed bands such as The Velvet Underground and The Kinks.
Listen to Foxygen's album We Are The 21st Century Ambassadors of Peace & Magic followed by The Kinks Are the Village Green Preservation Society and you'll see that Foxygen are simply an Instagrammed tribute band to The Kinks. Regurgitated melodies paired with kaftans and flowery hairbands make me wonder whether we are disguising the old stuff as new stuff because we are running out of music. There might be lots more music on offer today but the point is that no one amazes us in the same way that Bowie did. Just like our mothers and fathers did before, I want to throw my knickers at the stage, collapsing in fits of elation but I don't feel compelled because mainstream music either feels synthetic or repeated. 
PR polished boy bands vs. women in beards
Perhaps this is our problem – we have seen it all before. We have pop stars in all shapes and disguises – from PR polished boy bands to women in beards and bizarre meat costumes. We consume so much music and shiny imagery that it is rare for an individual to stand out for their lyrics or the message of their music. In contrast, Bowie had the advantage of appearing against a backdrop of conservative England and bands such as The Beatles who although were radical, also played to the heterosexual pop dream. A BBC feature about David Bowie from the 70's demonstrates the commotion he caused – he is "a bizarre, self-constructed freak who enjoys the intimate company of both men and women… using backing musicians with (god forbid) Yorkshire accents."
The Kinks, We are the Village Green Preservation Society, 1972. 
The presenter looks to the future, burdened with "what the music world might spawn next, when David Bowie isn't freakish enough to shock us anymore." He was right to worry but what he didn't realise is that Bowie shocked people for the right reasons – for opening minds to sexual liberation, for challenging commercialism and promoting creative freedom. Today, pop stars still shock us but being shocked because Justin Bieber has bought a monkey or because Miley Cyrus can't stop twerking doesn't open our minds to anything helpful.
Is pop music making us stupid? 
Mainstream music today feels stagnant, sieved through record labels and stuck between the cogs of a money-making machine. My generation is often wrongly accused of being apathetic to anything of real importance and sadly mainstream music reflects that belief. Bowie's music harnessed the power for social change and to open minds. Perhaps today's music could too if it became less concerned with what sells. Meanwhile, as we sing along to the charts, is pop music making us stupid? 
David Bowie, Life on Mars, 1973.