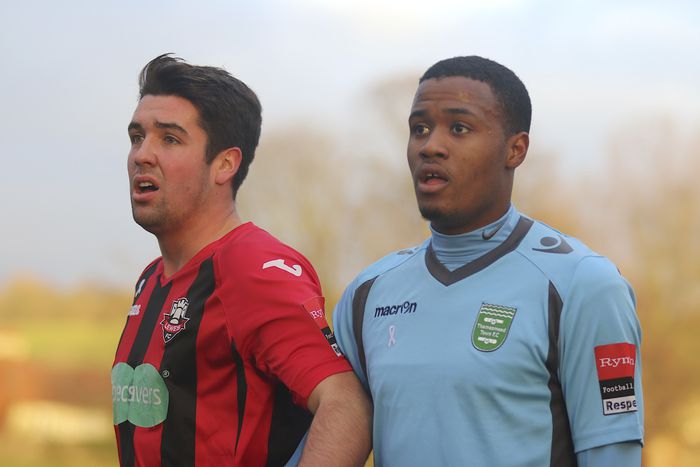 Where are all the gay football players?
Published on
Translation by:
Tolga Gucel
Thomas Hitzlsperger recently became the first Premier League football player to come out as gay. But he only did so after retiring, and there are currently no openly gay pro football players. But why is this the case? I went digging around to find out more
"Thomas Hitzlsperger always had a smile on his face and he hit blistering piledrivers into the top corner', said the former Arsenal goalkeeper Jens Lehmann during a television appearance. For him, Hitzlesperger coming out was unexpected to say the least. In fact, if Lehmann had known before he would not have been so quick to take a shower in front of his former team mate. It seems that the outdated preconceptions against homosexuality in football still persist and Hitzlsperger is paying the price.
Who's his boyfriend?
Footballers and their meticulously styled hair can often seem a little pretentious. With every tournament, the wives and lady-friends of the players are brought into the spotlight, playing right into the hands of the media. 'Who's this WAG here, who's that WAG there?' It's always the same. However, 'who's that footballer's boyfriend?' is something we're not so used to.
Professional footballer, Robbie Rogers comes out
There are still no known, openly gay players in European football. In fact, players come out so rarely that you could count them all on one hand. Until he came out last season, Robbie Rogers, 25, was playing in the heart of midfield for Leeds United in England. His contract with the club expired one day before he revealed his sexuality after which he never played for them again. For him, the 'homophobic culture' of football is to blame. To put it simply, he would have been too afraid to return to training with his teammates or walk out in front of the British football stands. Rogers revealed that he did not know of 'a single' gay footballer, although he is certain that there are plenty around. Faced with this distressing trend, Rogers remarked that homosexual footballers were clearly afraid of revealing their sexuality. But is the same true for footballers in the amateur leagues? I took it upon myself to do a little research amongst players from Italy, Germany and Spain to compare.
Homosexuality in amateur football
A.S.D Calcio Spinea is an Italian football club, no different to the many others. The team play their home matches in Venice and the players earn a small wage for their efforts on the pitch. Giuseppe Belgioioso is 23 years old and has been playing since he was 17. He has never known any gay footballers and he doesn't appear too happy when I approach the question of homosexuality in the game. I continue my research.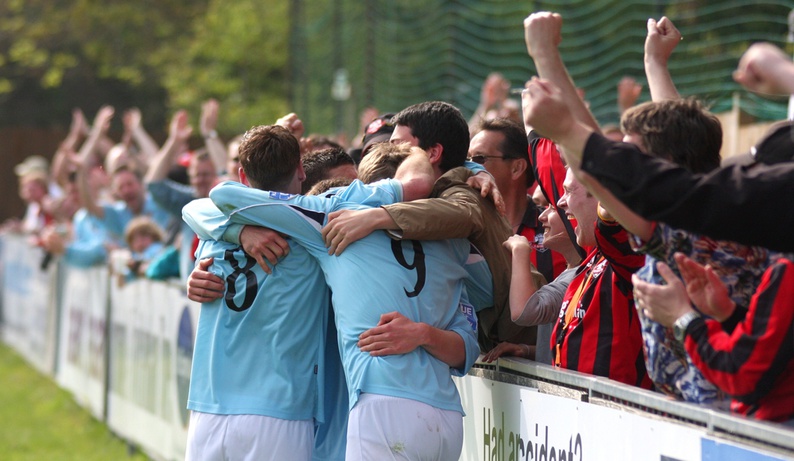 My 20 year old brother Tim plays for Niederschsen Dohren, a club in the south of Hannover. Currently placed mid-table, the club have little chance of making the top 3 this season. The commentators are laid back, munching on frankfurter sausages whilst watching the game. The atmosphere amongst the players in the team is great and many of the players are friends. Tim has been playing with the lads for three years and he is yet to hear of any homosexual players. He has never even heard it being spoken about. Yet sexuality is a hot topic amongst the players who exchange their stories about girlfriends on a daily basis. He thinks that if there was a homosexual in the team, it may 'cause tensions'.
13 years as a club and not a single homosexual
Tim wanted to find out more from his team mates as the issue had taken his interest. Following the training session, he told me that even the oldest player in the team, Sven Rosler, had never known of a gay footballer during his 13 years in mens football. So, where are the gay footballers?
Fran Juan Sahuqillo is a 25 year old midfielder playing with Paterna Football Club in the east of Valencia. The third division club's badge resembles that of Valencia C.F, their better known affiliate club. In this division, players can often earn themselves contracts with the clubs in the bigger leagues. On his Twitter page, you can see Fran dribbling around the keeper in the penalty area. For Fran, being gay in football shouldn't be taboo but he is surprised that there aren't any homosexual players.
It seems to be the same thing everywhere. It's clear that Robbie Rogers was anxious, just like the amateurs, before he finally came out, suggesting there is no difference between the professional players and the amateurs who simply play for fun.
I finally arrived at the conclusion that there had to be homosexual players in the amateur leagues just as in the professional game. This is the case for a young player at S.I.G. Elmenhorst named Tony Quindt who revealed his homosexuality to his teammates five years ago. During a party with his team, he spontaneously introduced them to his boyfriend. Following his revelation, Tony did not encounter any problems and was 'embraced' by his team mates who 'supported' him, he says. Two of his team mates reiterated this in front of the camera, albeit a little timidly.
Still, the situation doesn't appear to have changed since Hitzlsperger's revelation. Perhaps we need more people to lead by example. Recently, a journalist went to watch a game wearing a shirt with Hitzlsperger's name written across the back and the teams scarf around his neck. The reaction of the fans was great with some tapping him on the shoulder and saying 'that's great, respect!' There didn't appear to be a homophobic atmosphere in the stands at all.
So, following my extensive research, not a single person has been able to tell me of any homosexual footballers. However, amongst the amateur representatives there remains a hope that homosexuality can become more and more accepted. Giuseppe from Venice highlighted his team's motto which is particularly pertinent; 'Stand up together for one and for all.' 
Translated from Schwule Fussballer: Schiri, die Seife ist runtergefallen