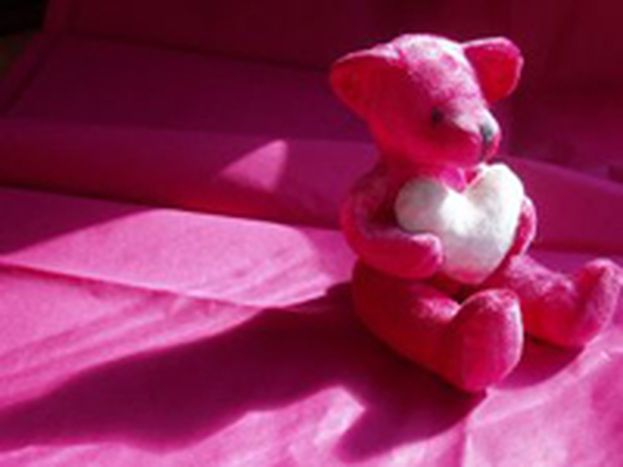 What's love got to do with it?
Published on
February 14th is a special "day of love" in most places in the world. Do we really need it or is it just a marketing scam?
In the late 80s when I was a teenager, I had never heard of St Valentine's Day. Poland was still under communist regime, and we celebrated many other days (such as the Labour Day on May 1, or the anniversary of liberation on July 22 ). Nowadays, children have no idea of these dates, and Polish people not only know of St Valentine's, but also celebrate it as if they had been doing so for centuries.
The story begins…
Though there are no certain facts about the origins of St Valentine's Day, various legends suggest it is derived from the story of Valentine, a Roman priest that was martyred for refusing to give up his Christianity during the reign of Emperor Claudius II. On the day he died (14 February, 269 A.D.), he left a note for a girl who used to visit him and kept his spirits up during his imprisonment. The note was signed, "from your Valentine". That is how the tradition of exchanging love messages with an anonymous signature was born and Valentine became a patron saint of lovers. The need for such a public holiday must have existed even before – a couple of pagan feasts, such as Lupercalia in Italy or Kupala in Poland and Ukraine were organized to honour the heathen gods and at the same time give men and women a chance to meet, dance, get to know each other and express
their emotions.
Then and now
For centuries, 14 February has been a day of love that was shown in many different ways. In Catalonia, however, few people celebrate with their love in February> The region has its own day, Saint Jordi, on 23 April. In Denmark it is popular to swap poems and candy snowdrops. They also send gaekkebrev (a card with a riddle) signing their name anonymously with dots. If the receiver guesses the correct name, then the sender will get a Easter egg. In Italy it was common to spend this special day outside – in ornamental gardens, listening to music, reading poetry and walking with one's loved one. You may find it suprising that, for example in Japan, only women give presents to their work colleagues, and obviously their boyfriend or husband. For a boss, it would be an elegant chocolate box, and for the loved one – a chocolate cake in a shape of a heart, home-made, with plenty of love! In most places in the world, it is popular to send cards containing love messages, give flowers (especially roses), candies and for the most important one in our life: to celebrate with dinner in a fancy restaurant, or maybe a romantic weekend, or even lingerie, perfume or jewelery. So it shouldn't be a suprise that from one year to the next, we tend to spend more and more for this special occasion. So is it still true that "the best things in life are free" and "money can't buy me love"?
Big Business
When analysing the business side of Valentine's day, one cannot avoid having the impression that it's all about money. The number one country in terms of Valentine's spending is the U.S. with the total amount of 13 billion dollars for 2005. But Europeans aren't any better. Each year we spend more money on showing our affection. "Valentine's Day has become a very big business for retailers in what is traditionally one of the slowest shopping months of the year." says Tracy Mullin, CEO of The National Retail Federation. Millions of entrepreneurs around the world tend to come up with many ideas on new "trendy" ways to celebrate the day, though the majority of people tend to stick to their tried-and-tested gifts. But you may find some folks interested in a travel agency's offer of a "Valentine's diving week in Egypt", or an idea to replace Christmas tree with a Valentine's tree so that you can hang love notes and hearts for your family members? And it is becoming more popular to celebrate it not only with that one special person, but as NRF reports: "consumers plan to spend their Valentine's Day budget on: the loved one, spouse, other family members, friends, children's classmates and teachers, co-workers and other people including neighbours or babysitters". Well, sounds like quite a number of people to please.... And if we take a closer look at what is served to the consumers, the quality and artistic value of it is deteriorating. The mass production, variety of items and Valentine's marketing makes it a little bit too kitsch. Sarah, from Belgium, has no idea about what to buy for her boyfriend: "I think I will just do some e-shopping, and maybe choose some funny underwear?" I suppose this is still better than an artificial rose or an ugly china angel.