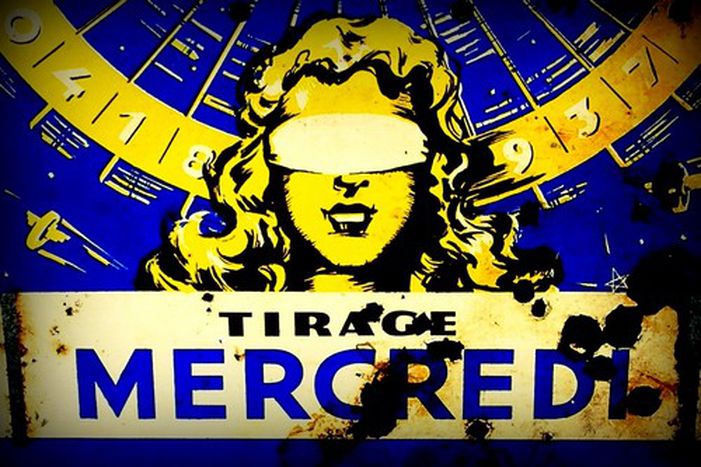 What is the 'EuroMillions' pan-European lottery draw?
Published on
Translation by:
rhiannon_nicolson
200 million Europeans in nine different countries have the chance to become rich thanks to a lottery which celebrated its fifth birthday on 13 February 2009
This brand new concept was devised in 2002, when the principal lottery organisations in the United Kingdom (Camelot), France (La Française des Jeux) and Spain (Loterías y Apuestas del Estado) decided to come together and create a shared lottery between their countries. The first 'EuroMillions' draw took place on 13 February 2004. It didn't take long for other countries to get involved. In October of the same year Austria, Belgium, Ireland, Luxemburg, Portugal and Switzerland also added themselves to the list of participating countries. Regardless of this union, each lottery organisation designs their own tickets and manages the sale of said tickets in accordance with the governing regulations of each country.
The mechanics of the game
The draw takes place every Friday in Paris and 50% of the total intake is designated to the prize fund. To enter each person selects five numbers between 1 and 50, and in addition to this, two numbers between 1 and 9, the so called 'lucky stars'. Each playslip costs two euros (£1.80).
The weekly jackpot is guaranteed to be at least 15 million euros (£13.44 million), but this number is susceptible to increase due to 'rollovers', which is an accumulation of jackpots week after week, in the event that there are no winners from the previous week.
The jackpots
Dolores McNamara of Ireland has up until now been the biggest winner in the history of EuroMillions: thanks to the lottery draw on 20 July 2005, she received 115 million euros (£103 million). The second largest prize has been 100 million euros (£89.58 million) drawn on 9 February 2007, won by a Belgium was blessed by Lady Luck; the third largest win went to Spain: on 25 January 2008 over 76 million euros (£68 million) were won.

The European lottery
Is the name given to EuroMillions in the media for having attracted a large number of countries. EuroMillions continues to be popular: its weekly intake has increased from an average of 40 million euros (£35.83 million) per draw in 2004 from bets, to 70 - 80 million euros (£62.71 - £71.67 million) in the last few weeks. In February 2006, bets reached a height of almost 280 million euros (£250.83) thanks to a rollover of 183 million which, finally, was shared amongst three winners. Let us not forget that, because it has such a large pool of players, the amount of prize money distributed by EuroMillions is proportionally greater than that of other lottery draws. If EuroMillions continues to expand, soon we will be talking about jackpots of astronomically proportions. The probability of choosing all 7 numbers is one in 76 million. However, there is no arguing this point: you've got to be in it to win it.
What to do with the money you win the EuroMillions: examples
Disappear: One inhabitant of a small village in Spain literally disappeared after winning the jackpot
Remain anonymous: Many winners, sensing what could lie ahead, simply decide to hide their identity and even refuse to pose for photos for the media
Do a good deed: a Belgian who was a jackpot winner in December 2008 donated half of his 7 million euros (£6.27 million) to his local community centre. Since then, given the proximity of the dates, he has been known as 'The Father Christmas of Riemst'
Translated from Euromillones: Tentar la suerte a la europea