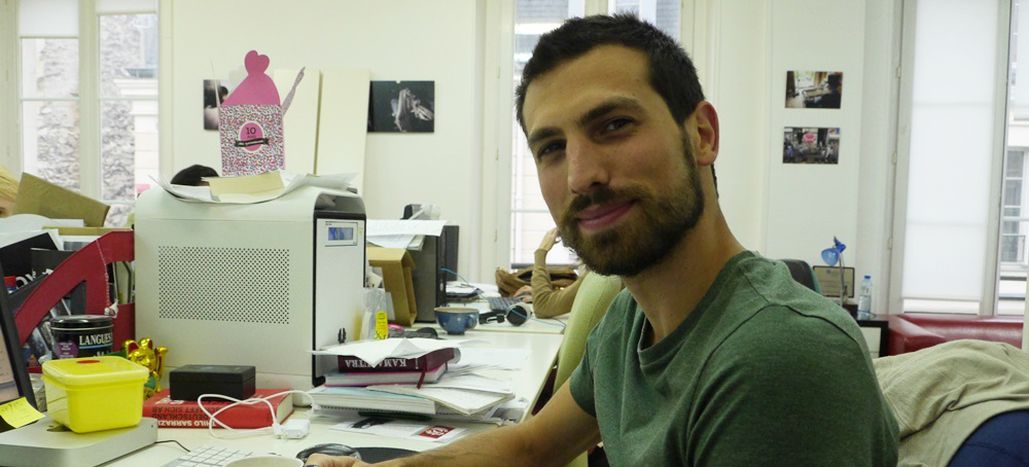 Welcome Lorenzo!
Published on
In the best case, the phone rings a week earlier. On the other end of the line, a voice tells you: "We chose to work with you." In my case, this call came while I was in a small assembly room. It was in late November of last year and I was working in Rome. I answered on the third attempt.
My first day of work was December 8th, a holiday (at least in Italy ). Six and a half months have passed since since then: and now it's time for Lorenzo Bellini (true) compatriot, though by chance, to take over the Italian editor's position.
And now, in addition to leaving the desk in one of the remotest corners of the Paris editorial office, the time has also come to let him speak:
"From Prato in Paris in less than a week. There are some weeks I would have expected anything except finding myself in Paris as the Italian editor of Cafébabel. I was born in Prato, where I have almost always lived, while travelling to Florence to study at university, north-east Italy for emotional reasons and Eastern Europe because of my passion for the Balkans."
A Bachelor of Political Science and an aspiring communicator/journalist, he remained on the lookout for a long-awaited opportunity. "After co-founding Cafébabel F lorence, I came to get her in Paris. Slow, deep and practical: these may be the three things that distinguish me the most on the operational side. Some say, stubborn, I say available. The best things in life have happened to me when I dove in headfirst. You can count these on one hand, but they have given me the greatest satisfaction. Cafébabel will be one more."
Now that I'm sure you are in good hands, I can leave, bag over my shoulder, and walk into the Italian sunset. See you soon!
Translated from Benvenuto Lorenzo!