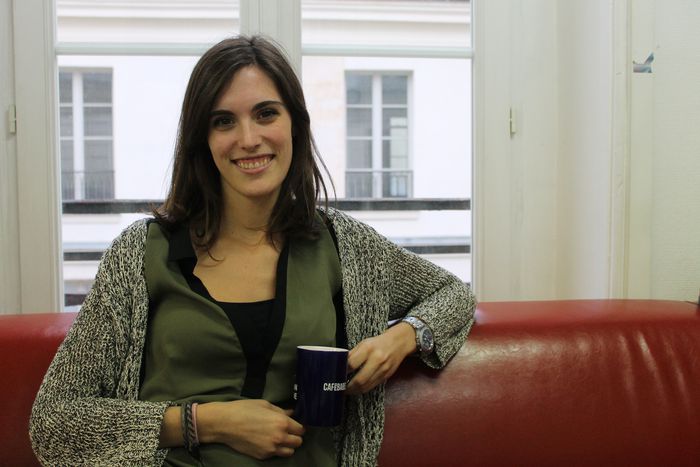 Welcome Ainhoa! 
Published on
She preferes tea to coffee, but since at cafébabel we don't like sectarianism, we prefer to overlook this detail. Her name is Ainhoa and she will be heading the Spanish version for the next few months. She likes travelling, languages, journalism and feels an innate curiousity for everything. A real Babelian!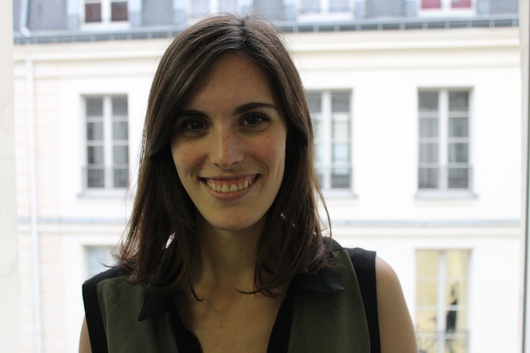 Ainhoa Muguerza is 23 years old and she has just landed in Paris, into the heart of cafébabel headquarters. For the next six months, she will be responsible for editing and coordinating the Spanish version of cafébabel from the French capital. She graduated from with a degree in journalism in Madrid and since she has finished her studies, she hasn't stopped travelling. Before moving to Paris, she lived in Beijing, China, where she was working in a magazine. She considers journalism as more than a job, but a necessity. "We need to go to the root of the issues to find out what is happening and present it to the people that it effects," she explains. "For example, journalism was fundamental to know the importance of avian flu in China some years ago, and this is only one example," she continues.
But journalism is only one part of her life. On a typical Saturday night, you can find Ainhoa amongst her friends, having a drink or talking a walk, or watching a movie in the cinema, such as the latest film by Icíar Bollaín. A documentary that, to a certain extent, also reflects Ainhoa's reality as a young expat who left Madrid to carve out her professional future. For her time at cafébabel, the Madrileña hopes that "[she] can learn a lot, as much about the profession as about the relationship between colleagues and Babelians, and of course, have fun." I am sure she will do it. In no time, we will see her become more popular on the cafébabel Tumblr, a platform that could open the doors to a bright future tomorrow, if she uses it wisely. Well, we will also see her name on articles in this magazine, but you know as much as I that our Tumblr is much more fun.
For the moment, she prefers to act cautiously by smiling at our colleagues, observe and listen. She counts on surviving Paris thanks to her excellent French skills and being familiar with this urban jungle, where she has already lived for a spell. "I like this city. I like to walk around and experience everything that it offers, from culture to professional opportunities," the editor sums up. She is already anxious to receive contributions from the network of Spanish-speaking Babelians who are found all over the world, so that you don't wait too long to write her a message with your pitches. Whether to write an investigative article, to do an interview or to have a drink. Ainhoa likes to meet people, and you will see, she is nice. Very nice! Who would like to meet her?
Translated from ¡Bienvenida Ainhoa!