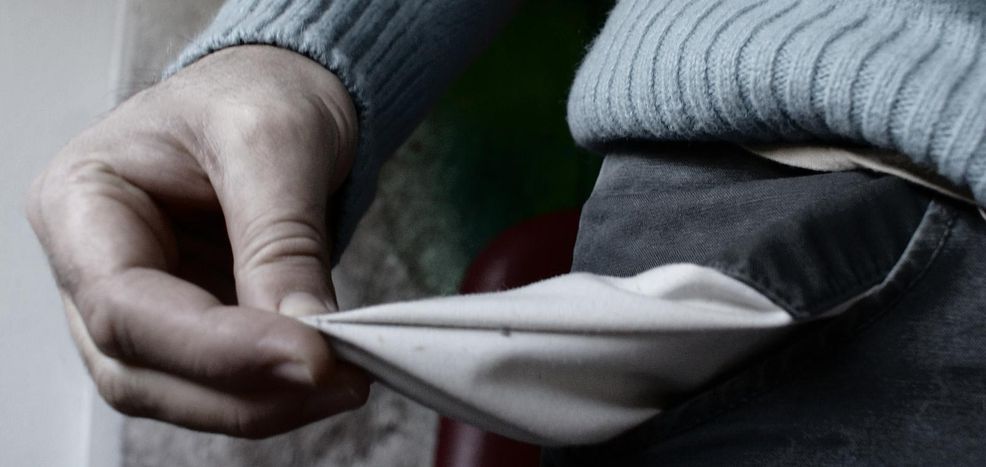 Weariness spreads on the Greek case
Published on
Yes, it's still at a deadlock. Like countless times this year, Greece managed to get a spot on the agenda of yesterday's EU summit, somewhere between talks on migration and 'Brexit'. At some point during the night, EU leaders conceded defeat: no conclusions were made and talks have been postponed to Saturday's Eurogroup meeting. 
Discussions on possible solutions to avoid the famous Grexit resumed once more yesterday evening at the Council, despite parallel efforts in the Eurogroup to come to a workable agreement.
Hours started to stretch and time was going in slow motion when waiting for some, or any conclusions, on the Greek case. It got to the point where one couldn't help but wonder: if everyone is so tired, why not admit that it will take more than a night to bridge the trust gap between the EU and Greece and to redefine Greece's uncertain future in Europe?
The plague of Greek "fatigue"
At around 3 am yesterday, President of the European Commission Jean-Claude Juncker admitted: "This is not an appropriate working method, neither for you nor for me (…) so I don't like these working methods that prevent me from sleeping like the average person", adding that "when you are tired, you don't take the right decisions."
Earlier, President of the European Parliament Martin Schulz had responded to a question on Member States' current frustration over the prolonged nature of the Greek talks, stressing that he understood "people who are nervous, disappointed, who think 'that's enough now' (…) this is a normal feeling."
But Schulz emphasised: "I know from experience that in most turbulent times, you need cold blood," adding that, "acting too fast under pressure could create enormous long term negative effects." Schulz also reiterated that Prime Minister Tsipras was all too aware of the seriousness of the situation and the heavy task ahead of combining his duty to keep promises made to his own leftist government with the compromises he needs to make "here, with his partners."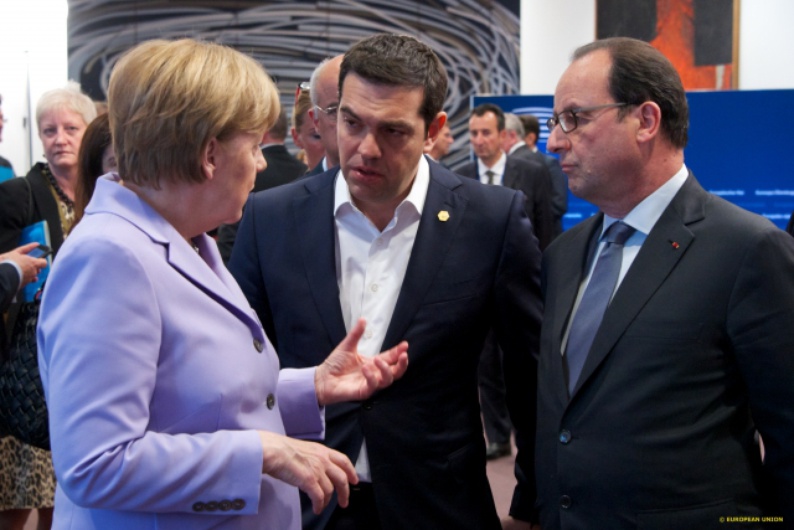 The future of the Economic and Monetary Union
The release of the report on "Completing Europe's Economic and Monetary Union" yesterday was very topical for EU leaders' continued discussions on the Greek case. The report suggests moving towards a more complete Economic and Monetary Union (EMU) in two stages: first, "deepening by doing" and enforcing non-legally binding standards. The second, "completing EMU" by shifting towards binding standards and a "shock-absorption capacity". The last point to consider according to Schulz was "the possibility of a future deeper treaty change."
But what the EMU report really offers for the day is an attempt to provide a vision and a narrative for paving the way to a future, ever closer monetary union. Schulz himself acknowledged that some of it was based on current lessons from the challenges in Greece. This for Schulz was needed so as to "avoid mistakes made in the past". Schulz concluded: "I am not super optimistic that all elements will be taken on board but the strategy is intelligent (…) convincing."
Greek talks belong to the Eurogroup meeting
Concrete ways forward couldn't have risen from today's meeting whatever happened. Legitimate proposals can only be expected to come from a Eurogroup setting (i.e. the meeting of Eurozone finance ministers) rather an EU summit one.
President of the European Council Donald Tusk made it clear: "We agree with the process of the institutions and the current process of negotiations. Leaders have agreed there is no need for another EU summit (…) Leaders expect the Eurogroup to conclude this process at a day meeting on Saturday."
Schulz underlined that Greek leaders should decide in a "reasonable manner" on the basis of the made suggestions and that the "last leap" was to be made by them.
Using another paternalistic expression, Schulz underlined that the Greek people needed to "take the hand" given to them by their partners, concluding that, "Even if there is no solution today or tomorrow, Greece needs to undertake the needed reforms leading to sustainable growth and employment." Indeed, an agreement should not be reached on its own and for itself.
Whilst discussing the nitty gritty details behind any kind of agreement, what EU leaders are really doing is turning a blind eye on the real, deep issues behind Greece's current economic and financial crisis: the need for a real mutual trust and willingness to 'stay together' in the EU project. For some this means, deepened integration. A stance of geniune solidarity would make the discussions less hypocritical and more productive.
Sense of failure looms closer to the 30th June deadline
Schulz alluded to several member states having offered to play the role of "honest broker" between Greece and international financial institutions and the European Commission. But with the approaching deadline of 30th of June which would de facto make Greece bankrupt, such solutions appear overdue.
Schulz concluded, "another question is how long the agreement will last, since any agreement coming out this week or next week will only be a short term solution".
Stay tuned for Saturday's discussions at the Eurogroup.
(ed. There have been reports that Greece has rejected the five-month bailout extension offered by creditors at the IMF, ECB and EU. It seems this long-running saga will run a bit longer).