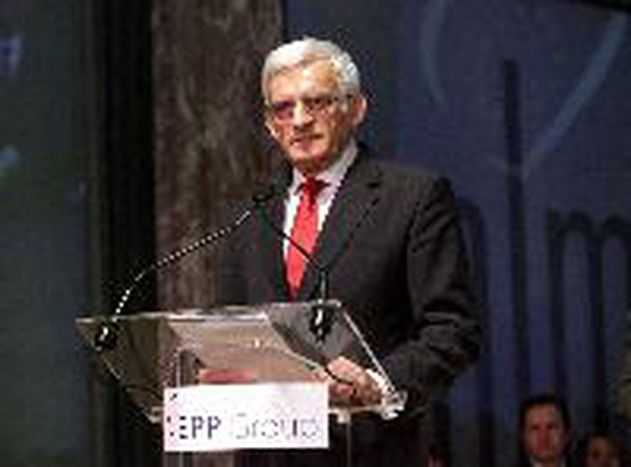 "We need to do more" - Buzek
Published on
"Let us not miss this rendez-vous with history" said European Parliament president Jerzy Buzek at a mid-summit press conference today. Buzek spoke of the unfolding crisis in the southern meditaranean region as a "human tragedy".
He also said that as far as he was aware, "there will be no military intervention" and that, with regards to the proposed no-fly zone, he stated that "it would be best if we could do it with the UN."
On Gaddfai, Buzek made clear Europe's position; "The Libyan dictator must go" and added that Europe should take steps to issue an international arrest warrant for the Libyan leader and members of his regime for crimes against humanity.
Buzek spoke about the need to avoid imposing anything on Arab states "We need to support them, to offer strong incentives for political ties, as well as economic incentives". he added. "Stability is important, but stability based on democracy is better".
"The people need to see that democracy is better than autocracy". As for the recognition of an interim government, Buzek said that the European Parliament resolution wished to establish relations with an interlocutor, and to start the process of making them official. Imposing democracy on Arab states would mean that democracy "would not be taken seriously".
He also spoke about the need to find voices from inside Libya, emphasising that democracy cannot be imposed from the outside. "We are here to help" he said. "Dialogue with somebody inside the country is necessary, as we don't know a lot about everything that is happening here".
Drawing comparisons with his own country's difficult time of transition in 1989, Buzek said that Poland wished very much to move towards the European Union at that time, and it is in this way that the context differs greatly. Communist governments continued to be elected in Eastern Europe, but that the basis of democracy was so strong that it was "impossible to go back".
Buzek is due to travel to Tunisia and Egypt next weekend.