We have cleaned the beach outside SEF stadium together with the atenistas!
Published on
The meeting place was at 12:00 at the beach outside SEF, the Peace and Friendship Stadium.. One goal: to simply clean the beach..and we did it that easy!
Lot of garbage but who could they resist to this fresh wave of volunteers?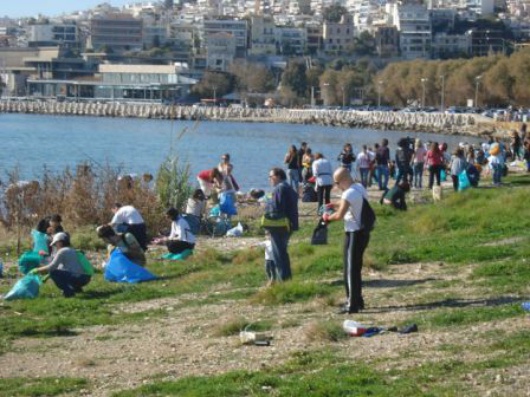 Picks, gloves and the result of the effort was amassed in lots of bags. And yet again, this unique feeling that united, the people of this city can make wonders. To go beyond stereotypes and coffee-type discussions like ''The state is absent'' or ''Nothing can change in Athens.''
''Yes we can'' we are told  by atenistas, to slightly paraphrase the Obama election.
Can we really change? I'm tempted to compare today's effort by atenistas with the creation of Dora Bakoyanni's ''Democratic Alliance'' party. They ve occurred with a difference of approximately one hour. But which of the two can we characterize as political, genuine political?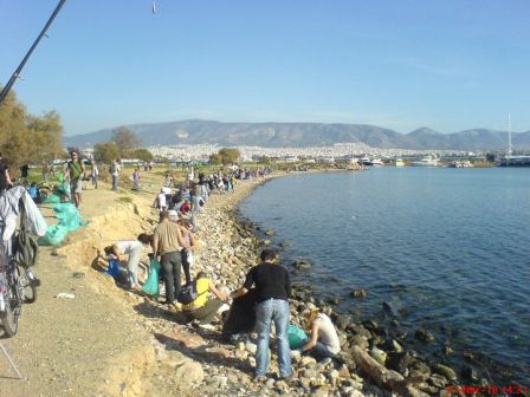 The atenistas do not want to give a political content in their action. And they have reason!
We must not overlook, however, that what is happening with the atenistas is eminently political. It is a redefinition of relations between the citizen and the public space.
The square is not anymore a glance of the state, a perfect canvas for vandalism. It is the meeting point for the citizens, it gives birth to socialization. The beach is also the same..
This spontaneous movement called ''atenistas'' is a positive political activism. And it's the biggest message in all the political system that words like ''involvement'' and ''action'' are not only to be printed in posters to claim them, but they are substantial (political) practice.
Taso, Dimitri, Amalia and everyone in the company of atenistas .. thank you!
Photos are from the facebook group of atenistas, which has more than 26,000 fans! (only in two months!!)