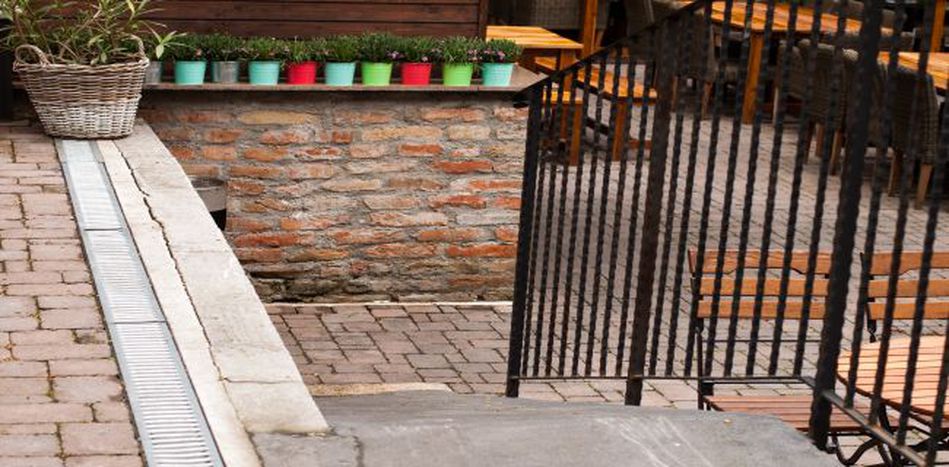 We Are Not Less than Other People in Any Way
Published on
"I always choose a person who is closer to my age and who can understand me, is familiar with my needs to be my personal assistant"
"We want to show the world that we are not less than other people in any way", said Tomáš Dančo, a young guy in wheelchair.
"I always choose a person who is closer to my age and who can understand me, is familiar with my needs to be my personal assistant", said Tomáš Dančo, a person in wheelchair, who is a member of the informal group for people with disabilities in Bratislava and a technical-economical worker who finished his studies at the Institute for work rehabilitation. The topic of our discussion was the barrier friendliness of Bratislava. We interviewed him and his colleague Adam Riečičiar, the member of the same informal group of people with disabilities, who is a person with crutches. They told us about the current situation of their everyday life and the possibilities for the future improvements.
Mladiinfo team: When we entered the Faculty of Architecture we saw that there were a lot of stairs. Is it possible to easily move without any help?
Tomáš: We can get to the first floor, where the cafe is situated, by elevator, but we need a personal assistant to get there. In reality, our personal assistants stay with us for the whole day. I also live with a friend with disability in Bratislava.
Mladiinfo team: In some cities, for example in Skopje (Macedonia), the public transport is accessible for people with wheelchairs. Is it the same situation in Bratislava? Tomáš: Some of the buses and trams are accessible, but almost always we need a person to help us.
Adam: When people with disabilities are not with their personal assistants, there are not many people willing to help them.
Mladiinfo team: How do you solve the situation with a large number of underpasses and bridges in the city?
Tomáš: Some of the underpasses have special equipment that enables us to pass them without assistance. If there is no equipment for disabled people, it depends on the experience of the assistant, but one personal assistant is enough. The most difficult thing is that we need to explain the assistant how they can help us since they are not experienced. I was lucky because no accident happened until now. Although the situation with accessibility is improving, it is still not enough comfortable. Because of the bad condition of the pavements, our wheelchairs can be easily destroyed so we have to buy special wheels.
Mladiinfo team: When we were in the City centre we noticed that there is one City Lounge, called "Primi" which is perfectly accessible for people with wheelchairs. So, is it the same situation with other places in the city and generally with the public institutions or cinemas, theatres etc.?
Tomáš: Most cinemas have perfect access with lifts, so there is no problem to access such places. When entering the cinema we have to call a special service they can call in order to help us.
Mladiinfo team: How do you usually choose your personal assistant and for how long?
Tomáš: When I was a student in high school, I had one personal assistant for eight years, but afterwards, during my university studies, I chose another assistant. Usually, it is hard for me to find the appropriate assistant.
I prefer to choose personal assistants that are the same age as me, sometimes younger. Most of the time, older people want to be the assistants. I usually try to find assistants among people I know. Also, I tried to find an assistant with the help of a specialized organization, but I was able to find only one person this way.
It is not possible to have just one assistant because I have so many activities in Bratislava and no one is free all the time. For example, I need an assistant for help while I play sports. I play a Paralympics sport called boča (petang) and the assistant is needed to bring me the balls during the game. As I have the trainings twice a week, it is quite time-consuming.
Mladiinfo team: Is it necessary that your personal assistant is a professional?
Tomáš: It is not necessary. These can be ordinary people who are willing to work as personal assistants. There are not many people who are willing to work as personal assistants because of the low salary.
Mladiinfo team: How many personal assistants are sufficient for you?
Tomáš: During the day, one assistant is enough but most of the time more than one is needed, because they also have their own commitments since they are usually young people or students working only part-time. At the moment, I have four assistants. Also, I prefer to stay with a personal assistant for extended period of time as I feel more confident like this. It takes some time to adjust to each other and understand our mutual needs.
Adam: The personal assistants usually sign a contract for a fixed period of time, for example one year. However, it is easy to terminate this contract and sometimes it happens suddenly. Our personal assistants could even be changed every month.
Photo credits: Mária Savkaničová
Mladiinfo team: We understood that you are implementing some projects in Bratislava. Would you like to extend them to other places in Slovakia?
Tomáš: First of all, we want to show the world that we are not less than other people in any way and we actually want to prove this point by successfully creating and implementing these projects.
If we have enough funds, we would like to expand them to other places in Slovakia, mainly to central, eastern and northern part of Slovakia, because the perception of disabled people in those areas is different than in Bratislava.
Mladiinfo team: Do you feel more respected in Bratislava?
Tomáš: Bratislava gives me more opportunities for personal development than if I were living in a small town or village. I feel more satisfied here.
Mladiinfo team: Can you tell us more specifically about your current project named "Here I am at home" (Tu som doma)?
Tomáš: The main goal of the project is to reconstruct a house in Špania dolina and to create an infocentre – a place for disabled people where they can live together. We want to prove that also disabled people can live a meaningful life.
The article* by an International team composed of: Miroslav Draganov (Macedonia), Marika Savkaničová (Slovakia), Elena Jimѐnes Anino (Spain), Talha Zafar (Italy) and Lucia Jurenková (Slovakia).
WATCH THE VIDEO : Barrier-friendly Bratislava
Edited by: Ivana Petrisková
*This article is a result of the Youth Exchange "Raise Your V.O.I.C.E. 0.2" which focused on raise the voice of marginalized groups across their societies, highlighting the true obstacles they face as the result of the "stigma" put to them by "legitimate society", or the society living within the margins. The Youth Exchange was hosted by the team of Mladiinfo Slovensko from 13-20 April, 2016 in Bratislava, Slovakia. The information and views set out in this article are those of the authors and do not necessarily reflect the opinions and standpoints of Mladiinfo International. Responsibility for the information and views expressed both in the text and in the video, therein lies entirely with the authors.
The post We Are Not Less than Other People in Any Way appeared first on Mladiinfo.