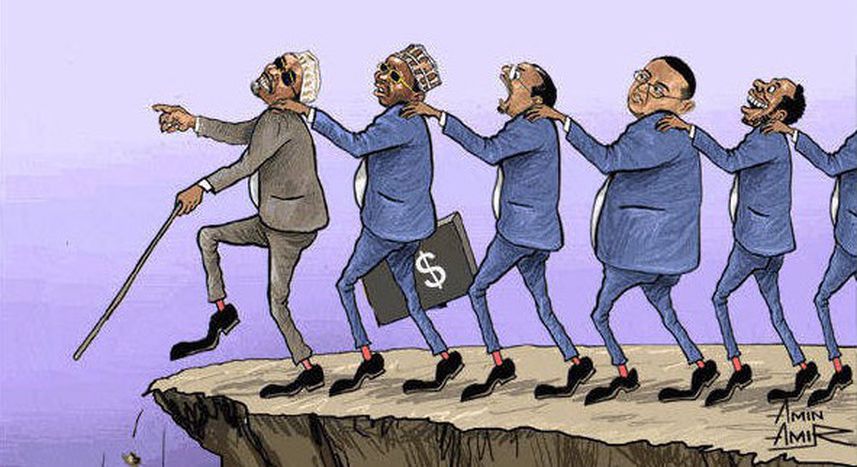 Voices: 'Beurgeois' behind French halal meat phenomenon
Published on
The French phenomenon comes courtesy of a class of young Frenchmen, northern African in origin and an example of a successful immigration model - in business
On 10 September six million French muslims celebrated Eid-al-fitr, which marks the end of the Ramadan, or one-month fasting period. It wasn't about mint tea getting one over on the traditional wine and sausage aperitifs; there are more and more muslims in France. The role of islam in French culture doesn't seem to be recognised on a political level, but a new communitary business incorporating that idea seems to have the wind in its sails. The French halal market passed the five billion euro (£4.5 billion) mark in 2010. Entrepeneurs seem less worried by the polemic. 'They understood quite early on that halal trumped organice in any crisis,' emphasises Rachid Bakhalq, 30-year-old creator of the first French halal supermarket, the Hal'Shop, in the Parisian suburb of Nanterre.
Is it an imposition of communitarian values? An instance of getting one up on identity? Those are not the impressions you get when you enter a halal Monop' (the equivalent to the UK's Tesco Express), where there is a wide range of halal products on offer. In contrast to this false image, halal (from the Arabic word meaning 'permitted') is much more than the way animals are killed to make halal food (the throat is cut and the animal bleeds to death), and which has scandalised French actress and animal rights activist Brigitte Bardot. 'Halal is a philosophy, a spirituality. Reducing the word to mean just food or meat is insulting,' says Bakhalq.
Integration via plates first
Hal'Shop's founder claims that the alimentary choices on offer in his supermarket represent a sort of gastronomic integration. 'Integration goes via the plate first. Today's France is not famous for its political or economic model, but for its gastronomy and gourmands. French muslims just want to eat like everyone else, and particularly, eat French. Hal'Shop makes European gastronomy more accessible to them.' Forget couscous and tajines: we're here for the halal foie gras (duck-liver pâté)! Hal'Shop's clientele is mainly composed of an elite Franco-Maghrebi demand. They're between twenty-five and forty years old, a second generation who have attained a higher social status than their parents. These 'teachers pets' of immigration are mostly forgotten by the media but well-recognised in business, and have now picked up the nickname beurgeois (beur means Arab and is mixed up with the word bourgeois).
'No matter what you do, you stay a beur'
More and more muslims like Bakhalq are taking this name on because it's a term which skillfully demystifies the principle of republican equality by showing the pros of integration. If you have a little surf online you can even find various specialist beurgeois on the topic, who proudly assume the title. Not everyone feels the same though. 'I don't identify with this group at all,' says Karim, 25, who works in the oil industry. 'We're all successful whether we are beurgeois or not. The message I get is that no matter what you do, no matter what you achieve, you stay a beur.'
Halal market to conquer Europe?
'Having two cultures is a plus. It makes me stronger,' adds Karim. Bakhalq says that the problem is the way it is broadly ignored by politicians, who 'refuse to see muslims and prefer to believe they are people from the suburbs who can't make it in life.' He believes that by responding to the laws of the market, business will help that mentality evolve much faster than politics.

Big companies like Danone, Haribo and Fleury Michon haven't been dissuaded by the political fuss around halal meat, with more and more now proposing halal options. France's second-biggest fast-food restaurant Quick did so well out of it commercially that it ran a trial periof of eight halal-only restaurants which didn't serve pork. Despite the fact that the northern French city of Roubaix sued for 'discrimination against non-muslims', Quick now has 22 halal-only restaurants. In Europe – notably in Belgium, Spain and Italy – islamic institutions have helped create an organism to establish a national halal certification process. Even if the French ruling class force themselves into ignorance, the concept of integration-via-the-plate seems to have already shown its efficacity.
Images: main (cc) macalin; Maccy Ds (cc) crderivative/ Flickr; videos (cc) reconquista2012/ Youtube
Translated from Quand le foie gras devient Halal : enquête sur les « beurgeois »