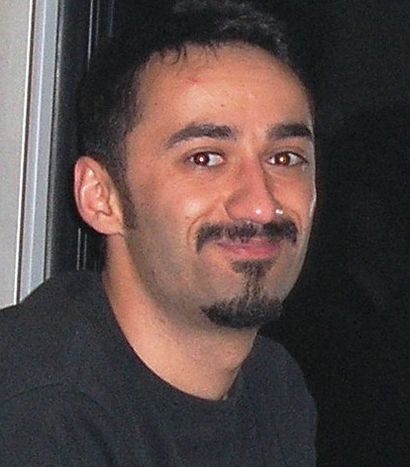 Voices: a South Ossetian in Turkey
Published on
There is a diaspora of 100, 000 South Ossetians in the EU member candidate country. Engin Polat Tkhostati, 28, was sleeping when war broke out between the Russians and Georgians on 7 August
'My family have lived in Turkey since my great-grandfather was deported here in 1864. I was sleeping when war broke out at 3am; Georgian soldiers had attacked Ossetia. My first reaction was to remember the slaughter committed in 1991; I was very concerned for my relatives and friends in Ossetia. I usually keep in e-mail contact with a friend living in the capital Tshinkvali, but the connections were down. His home was demolished during the clashes; he has since moved to a refugee camp in Vladikafkas. South Ossetia itself was partly destroyed during the attack and invasion of Georgia. Nearly all the buildings are damaged; the local parliament building burnt down.
Pulling out Russian forces is equal to inviting a possible genocide by the Georgian army
Pulling out Russian forces means throwing innocent Ossetian civilians to the hands of the Georgian army; it's equal to inviting a possible genocide by the Georgian army. 2, 000 died. South Ossetia last stopped an invasion by Georgian forces in 1991. 
There is disinformation in the west; they describe the dead Ossetians as dead Georgians. The French foreign minister claimed that the Russians were committing genocide against the Georgians. In fact the Russians were protecting the Ossetians against an ethnic cleansing attempt by the latter. Bernard Kouchner's statement proves the ignorance of west. But I believe that EU citizens support the rights of the 70, 000 Ossetians who have suffered attacks from Georgia for several years. 
We expect the world will recognise Ossetia's independence. It has been unofficially independent for sixteen years. Countries respecting Kosovo's independence should respect Ossetia's independence too. If South Ossetia's economy could be stabilised, both parties would be happy. Unskilled leaders are worsening the situation in Georgia too. Georgia is a neighbour. I hope that we can live in peace by sharing a border, as France and Germany did after world war two. I will go to Ossetia in September. I am from Turkey, but I would like to live in Ossetia.'