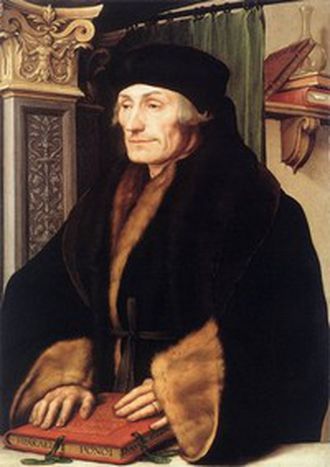 Vive the Brain Drain
Published on
A closer-knit and more competitive Europe cannot be achieved without the internal movement of talent. As Ireland's experience shows, it's all about brain circulation and not brain drain.
The effects of brain drain are to be felt in all EU member states and the story of Rotterdam native Gerhard Gerhardson is none too uncommon. Mr. Gerhardson, an outstanding student, didn't hesitate to leave his homeland when offered the chance to study in Paris. Once there, he excelled in his field and toured France, studying at its most prestigious institutions. Despite his successes, he was not tempted to put down roots. Over the course of his working life, he taught and studied at universities in Oxford, Cambridge, London, Turin, Bologna, Venice and Rome. He also lived in Germany and Switzerland. The Netherlands would be excused for lamenting the loss of such a student for the future of their country. But instead, they, alongside all Europeans, celebrate the life of this ex-pat for his contribution to the continent. Gerhard is doubtless better known to us all by his Latin moniker, Erasmus. This mediaeval scholar is famed for his impact on European thought and inspired the EU's student and teacher mobility programme of the same name.
Not Brain Drain, Brain Circulation
Although the negative aspects of brain drain are currently the focus of much attention, Eramus' story reminds us that mobility is one of the fundamental principles of the European intellectual tradition. During Mediaeval times, Europe was traversed by clerici vagantes. These wandering clerics would travel between the cultural centres of Europe, exchanging and expounding new ideas. They effectively became 'culture carriers' and, as such, have been linked to the birth of universities. The concept of the wandering scholar is now being revived on a massive pan-European scale by programmes such as Erasmus.
The movement of European students and citizens is key to the cultural enrichment and the economic development of the continent. At no time in the past has moving abroad been as accessible and widespread as it is now. The importance of this 'brain circulation' is underpinned by the continued deepening and widening of links between European systems of higher education. There are now 45 countries committed to the unprecedented goals of the Bologna process, which aims to create a harmonised European area of higher education by 2010.
EU mobility programmes such as Erasmus and Tempus (which supports the modernisation of higher education in the partner countries of Eastern Europe, Central Asia, the Western Balkans and the Mediterranean region) are reporting huge successes. The number of those taking part in the former has grown to over 150,000 per year, with targets to increase this number to 300,000 by 2011. These programmes do not encourage students to emigrate for good; rather, they imbue them with the skills to spread new ideas and cultural perspectives to their native countries, helping to enhance integration and foster links between European peoples.
Nothing to Fear
The 10 countries which acceded to the EU in May 2004 have nothing to fear from the brain drain they are experiencing. When the positive effects of EU membership and the increase in university admission rates are taken into account, we see that the countries of Eastern and Central Europe are not being held back by the perceived exodus of talent. The new member states can also take heart from Ireland's experience. When Ireland joined the EU In 1973, it had been a nation of net emigration since the 1840s. Yet, thanks to an economic boom, within a few short years that trend of over a century and a half of emigration was replaced by a positive trend of immigration.
We need to stop lauding certain aspects of the movement of peoples whilst denouncing related phenomena. When we look at the positive results of mobility and the overall effects of EU membership, we see that in the long run Europe's new generation of rambling students and professionals can only bring benefits to their continent and native lands.