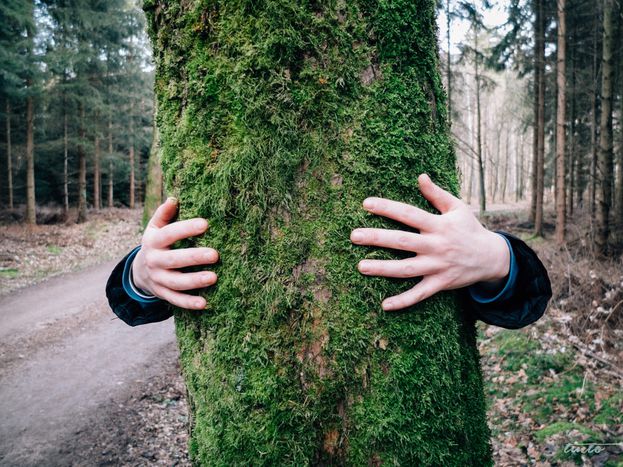 Vive l'écologie! France's new green political movements
Published on
Created after months of internal debate and failed starts, two new movements—Écologistes! and the Union of Democrats and Ecologists (UDE)—want to reorientate political ecology and court French voters. Will they succeed in winning the hearts of Le Pays des Lumières?
"Reconciling the French people with a political ecology that is too often perceived as sectarian, dissenting, constraining and prescriptive isn't easy... It is time to keep the promise of a positive and constructive ecology, that speaks to everyone," that is the core of the founding principles of Écologistes!, the new party created by François de Rugy and Jean-Vincent Placé.
The whole picture is not so rosy. After the fiasco of Eva Joly's candidature in the presidential elections (gaining only 2,31%) and similar disgraces in local elections, the cardiogram of Europe Ecologie Les Verts (EELV) has flatlined. The party survives due to its loose ideological coalition with the Socialist Party, which it also endeavours to weaken; an eye-opening representation of political loyalty. How did we get to this point?
The question is hard to answer. In France, questions of the environment seem to generate little interest with the public. Different investigations show this to different extents, but the environment is regularly placed behind unemployment, education, or even taxes according to an IFOP survey carried out last June for Atlantico.
The environment appears at the bottom of people's lists of concerns: "The environment never played a leading role…" comments Daniel Boy from CEVIPOF (Science Po's political research department),  "People don't have the feeling that it affects their lives in a concrete or problematic way, especially their material life and daily existence."  
Ecology is perceived as an adjustment variable, and is made the object of a "pleasure" vote when the stakes don't appear to be very high. The good result of EELV at the European elections in 2009 (16%) supports this reading.
What's the best way for ecology to exist politically then? By choosing its side. Antoine Waechter's Greens from the Independent Ecologist Movement didn't survive after refusing to subscribe to the right-left bipolarisation. It is not enough to obtain a media presence and alliances by only speaking about the extinction of biodiversity, or greenhouse gases. It is necessary to express one's opinion across all subjects; in other words, to have a global vision. The EELV made the choice to only join the debate surrounding certain topics: issues concerning migrants, basic income and social inequalities were included in their local election manifestos.
But Cécile Duflot's EELV did not succeed in being likeable; failing to allure the Left Front voters and socialists, and alienating the (possible) right-wing sympathisers. Today, François de Rugy and Jean-Vincent Placé propose a new vision for ecology: "to make profitable the energy and technology transitions in order to create sustainable jobs… to place a bet on the capacity of taking initiative, innovation, creativity." They support an ecology which "acts within existing institutions."   
It is a risky bet. According to their recent survey, 83% of the French people wish for political ecology to leave radicalism and dispute behind in order to take part in the more immediate responsibilities.  But the image of Écologistes! could quickly become fuzzy, as has happened to other new French political movements. The new brand still remains for sale.    
---
This article was published by our local team at la Parisienne de cafébabel! Look out for more of their articles across the site.
Translated from L'écologie politique va-t-elle vous séduire ?