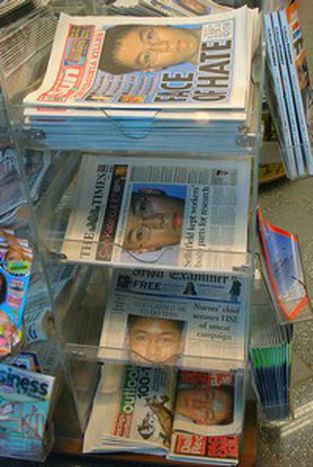 Virginia Tech tragedy
Published on
On April 16, 23-year old South Korean student Cho Seung Hui shot dead 27 fellow students and 5 professors. Europe struggles to relate to the tragedy
Using a Glock 9mm and a Walther P22, acquired a month beforehand in a nearby store, Cho Seung Hui first shot two students in a dormitory. He went back to his room and mailed a package containing multiple photographs, videos and a letter explaining his motives to NBC TV. Then he went to Norris Hall, where he was to take the lives of another 30 students, including his own.
'You had a hundred billion chances and ways to have avoided today,' he growls in the video he sent to NBC. This shooting is the biggest tragedy of its kind in the US. It has been on the lips of the whole world since tragic events unfolded on Monday morning. The rest of the world is discussing the issues of firearms ownership laws and predictability of similar events.
Shootings not only in the US
Europe grieves alongside the US. EU foreign and security policy chief Javier Solana, who taught at Virginia Tech for four years in the seventies, expressed his condolences and condemned the killings in a press conference in Mexico on April 17. Europeans tend to see school shootings as a problem of the other side of Atlantic. In the past ten years, there were 17 high-profile school shootings in the US. The cumulative death toll in these until April 16 was 56. On Monday, their number nearly doubled to 89.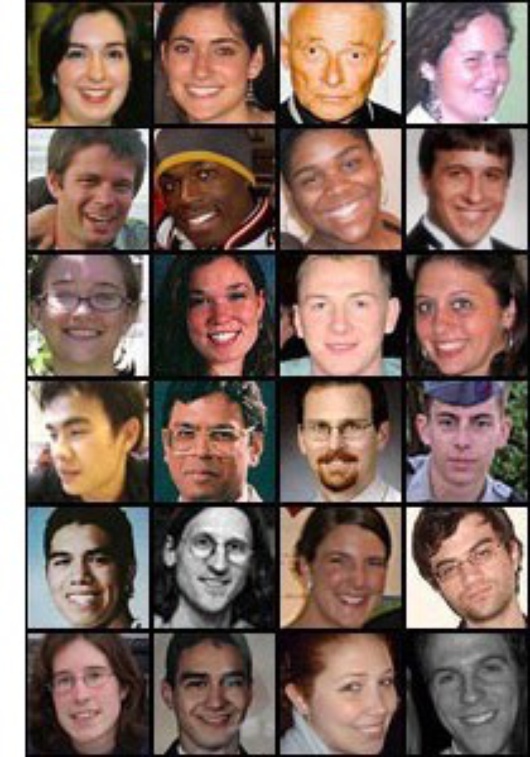 In the most infamous case to date, the Columbine High School shootings in 1999, 15 people lost their lives. The two perpetrators, Eric Harris and Dylan Klebold, committed suicide at the end of their rampage. This event, later presented in shocking films 'Bowling for Columbine' (Michael Moore, 2002) and 'Elephant' (Gus van Sant, 2003), started a heated debate over the right to bear arms in the US. It diluted the influence of the National Rifle Association, the most powerful American pro-arms lobby.
Europe, where firearms are much more difficult to get a hold of, has witnessed similar shootings of this kind, though far fewer and on a lesser scale than the United States. In Erfurt, Germany, on April 26 2002, a 19-year-old student, expelled for missing classes and forging excuse notes, killed 14 teachers, 2 students and a police officer in cold blood. He had hand-picked most of his victims carefully. In 1996 in Dunblane, Scotland, unemployed shopkeeper and Scouts leader Thomas Hamilton opened fire in a class of five and six years olds, killing sixteen children and their teacher.
Data compiled in 2003 by the Coalition to Stop Gun Violence shows that the firearm homicide rate is six per 100,000 people in US, with only 0.13 per 100,000 people in the UK.
EU guns - too much is enough
In the UK, you need two referees to get a gun. In Sweden and Germany, civilians need to have hunting licenses or be members of shooting clubs, and possess no criminal record in order to own a gun. Germany made its gun control laws stricter after 2002, raising the minimum age to own a recreational firearm from 18 to 21. In Italy, a prospective gun owner needs to present a valid reason to want one. Spain requires all applicants for a gun license to take a psychological test.
In many countries, automatic and semi-automatic guns are banned altogether. However due to the differing laws across the EU, the problem of gun ownership becomes European. For example, even though Holland has very strict laws for purchasing firearms, you can go to neighbouring Belgium, where laws are more lenient, and get one without a problem.
There are over 200 million privately owned guns in the US. For non-Americans, this seems unjustified. Rick Slettenhaar, 25, a Dutch student at the Belgium and Poland-based College of Europe observes: 'In certain societies I understand that wide-spread gun-ownership is necessary, when the government cannot guarantee individual security. But in America it's ridiculous. It's too costly in terms of human life and in security expenses.'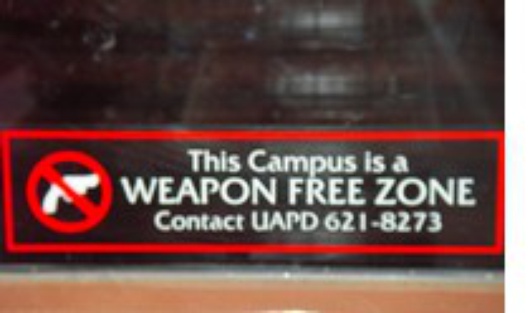 22-year-old Finola Day, an Australian student at University of Arizona, was distressed to learn about the laws on gun ownership in the US. 'Some of my friends own guns. The law here is that you need a license to own a gun, but basically anybody can get it. On the university campus there are signs that say this is a weapon free zone. It's crazy they need to inform people of that! When I was studying at the Sciences-Po in Paris, the concept of such signs would have seemed absurd.'
Taken by surprise?
Many Americans believe that tragedy could have been avoided with Cho's profile. Virginia Tech's authorities knew about the violent plays he had written, moving him from a larger class to a one-on-one tutorial with a teacher. He was diagnosed with a mental illness by a private psychiatric hospital, which found that he could be a danger to himself. He didn't speak to others; he seemed to be a loner.
Not all perpetrators, however, are as easy to qualify as mentally imbalanced murderers. The mother of Robert Steinhäuser, Erfurt's shooter, did not even know her son had been expelled from school and believed that on April 26 he left home to take an exam. He did not, and went on to kill 17 people and commit suicide.
Virginia Tech's students mourn the tragedy (micro photo: alka3en/ Flickr), in-text photos: campus signs (Finola Day), victims (bishoff.blogspot.com/ Erik R. Bishoff/ Flickr)
Translated from Tragedia w Virginia Tech