Vespa-ing through a new Paris
Published on
Translation by:
sarah meleleu
On 6 May, Nicolas Sarkozy was elected president. The capital rose and sank in a wave between jubilation, disappointment and indifference
During his official campaign, the new conservative French president Nicolas Sarkozy declared that were he elected, he would create a Ministry of Immigration and National Identity. An Italian journalist based in Paris, I took a little tour on my Vespa – a potent icon of Italian national identity – through the streets of the capital of a 'new France' (as Sarkozy's slogan ran), of which he officially takes charge on 16 May.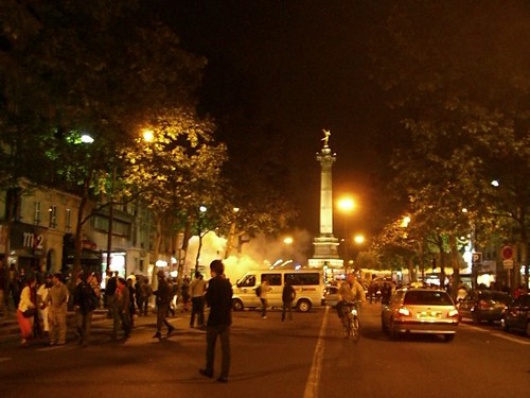 First stop: Bastille. Hundreds of anti-Sarkozy campaigners are marching and chanting slogans like 'war against European police'. The police respond to the demonstrators with tear-gas grenades.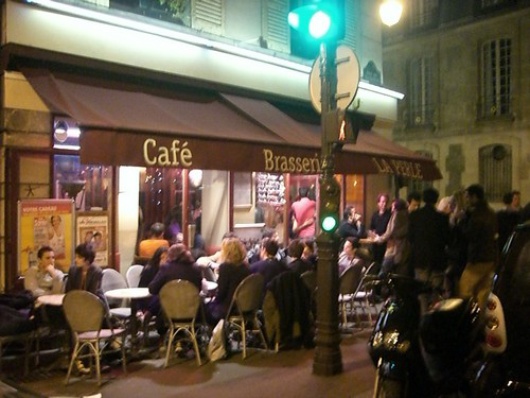 Next stop, the trendy gay/ Jewish quarter called the Marais. The gilded youth of the famous 'bobo' (literally 'bourgeois-bohème', or the high-achieving professionals who combine wealthy lifestyles with an anti-establishment attitude and a concern for quality of life) Parisians sip mojitos on balconies, not caring about the riotous protests taking place a mere few hundred metres away.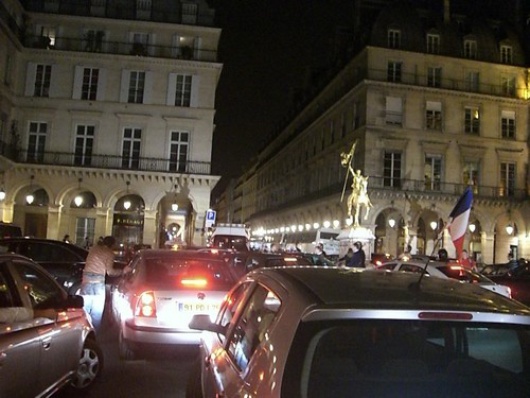 I arrive at Concorde in the west of the city, near the Eiffel Tower. The new president's supporters are gathered in their thousands. 'Victory is only meaningful if it is the victory of the whole country, not just for those who voted for me,' the UMP winning candidate stresses, referring to the 47% of the votes that went to his Socialist rival, Segolene Royal.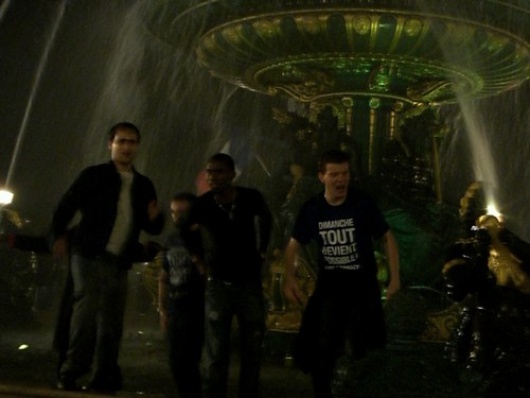 The pro-Sarkozy youth are having a swim in the fountain in the Place de la Concorde. 'On Sunday, everything becomes possible', runs the slogan stamped across their wet t-shirts.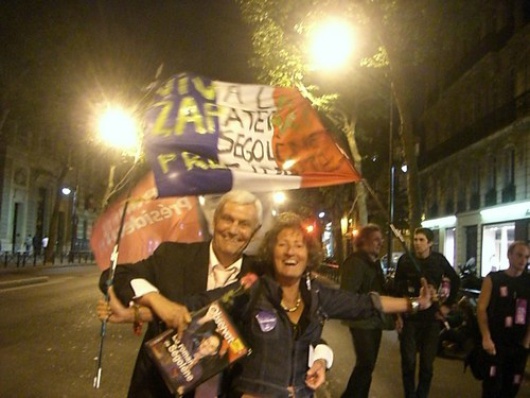 I finish off my short ride near the rue (street) Solferino, empty head-quarters of the losing Socialist party. Some placards are still declaring 'Viva la Zapatera! (after Spanish Socialist prime minister Rodríguez Zapatero).' Despite her defeat, Royal intends to continue her leadership of the left-wing party. The first test will be the general legislative elections on 10 and 17 June. But before this, she must endure the counter-attack of party elephants Dominique Strauss-Kahn and Laurent Fabuis who, since last night, have talked of a 'very serious defeat' for the French left-wing.
Translated from En Vespa dans la France d'après