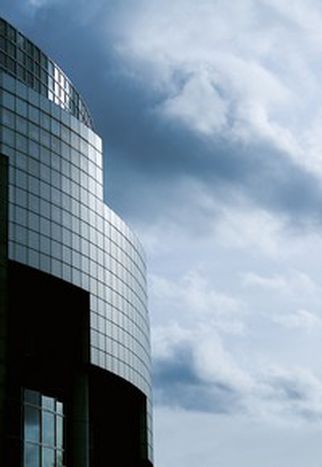 Verdi on the web
Published on
Translation by:
claire mcbride
Can more young people enjoy opera, asks a congress in Paris
If you were 400 years old, you just wouldn't understand the fashions and passions of the young. On February 24, 1607, the first Grand Opera House opened with Monteverdi's Orfeo. 400 years later the 'factory of eeling/emotion' - which is how writer Alexander Kluge describes the Opera House - is threatened with closure. Opera is looking for new blood; it's unlikely that young people are finding Mozart's Zauberflöte and Verdi's Traviata in their lives.
Friends of opera
A third of opera lovers are between 55 and 64 years old. Young people become the focal point for European Opera Day, which has been organised by the group 'Opera Europe' at the Paris Bastille-Opera house. Theatre directors, artists and opera lovers from over 100 theatres across the whole of Europe will gather and party for a whole weekend.
Countless discussions will be deliberated over about how opera can be made more appealing to young people. The statistics are damning. Although opera houses are popular and operas are well attended, almost one third of visitors are between the ages of 55 and 64. This is according to a study carried out by Opera Europe across 9 different European hotels.
I-Pod state
The study concludes that half the audiences are managers and company directors. Only 1 in 10 spectators is a student or a school child. The elderly are true opera lovers while the young only go to musicals now and again. One problem is the cost; young people find opera inaccessible because it is expensive. No wonder: according to the study the average price of a ticket is approximately €60!
However, the situation is more complicated than that. For a long time, opera has offered young people countless benefits. 'The cost is one thing but the attitudes of young people is quite another,' states Philippe Agid, who has advised managers of several large cultural institutions and has also written a book about the Paris Opera. 'If a teenager wants to buy an I-Pod he will. The question is why doesn't he spend his money on an opera ticket?'
Interactive singing lessons
'The problem is that young people today have endless opportunities for pleasure and there are so many ways for them to have fun,' says Achim Thorwald, general manager of the Baden Stat Theatre in Karlsruhe. 'For 50 years we had nothing,' he continues, exaplaining how opera tried to break through using other types of media. At the event in Paris, the significance of the Internet was discussed more than anything else.
In his opening speech at the Paris event, French writer Jacques Attali called on opera lovers to take part in the internet revolution. Through Web 2.0 and projects like My Space and You Tube, passive observers can become active creators. In the same way the project 'Inside Out ' by the English National Opera is attempting to encourage a new audience to embrace opera.
On the homepage of the project's website you can take interactive singing lessons. Everyone can send in their own arias which other users can rate at the click of a mouse. Also, you can watch live rehearsals, write commentaries about the English National Opera's latest performance and use blogs to report on the singers at the rehearsals.
Sunday for the whole family
However several Opera-Directors have reservations. Kasper Bech Holten, the young director of the Danish Opera House in Copenhagen argues that the 'biggest advantage of opera is that just right there, in the moment, it just takes you over'. According to Holten, opera is actually an interactive medium because it tugs at peoples heartstrings and stirs their emotions. With that, he says that all young people should see the opera house as a gym to exercise their feelings - 'come to the Opera! The place to train your love- hate- and envious muscles!'
Thorwald is also convinced that they should seek out direct contact with young people so that they will want to visit the opera. 'In Karlsruhe, we organise youth clubs and have parties during the first university semester.' There are also 'family Sundays' at Thorwald's theatre when parents can go to opera performances while their children can take part in performance workshops. 'Parents are always so surprised when they leave the opera performances to find that their children have been enjoying the same music as them,' he smiles.
However average sized theatres in Germany are finding it harder and harder to invest in such projects. 'We don't have enough money or backing from the government,' Thorwald complains. 'If you look at the situation in Europe, the countries in which the state curtails the most money are Germany and Italy,' states Philippe Agid.
However, the situation is different in each different European country. 'In France the theatre industry is going OK. Spain is currently experiencing a tremendous boom in opera'. Agid feels it is important that regardless of the limited budget, good quality performances and culture are produced, which, he says, is a job for shrew management to tackle.
Translated from Verdi im Web