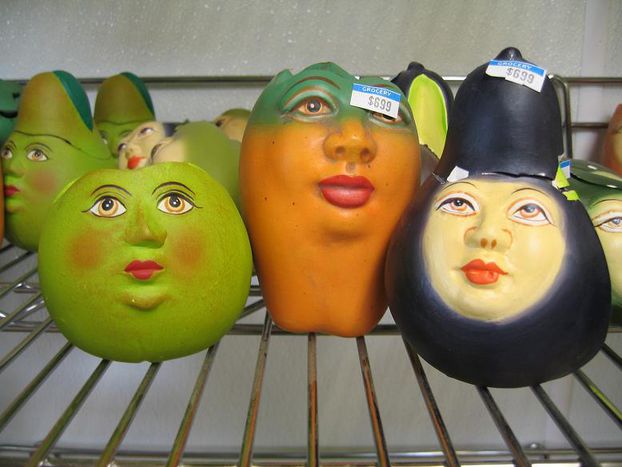 Vegetarianism: 'Eating Animals' in Europe
Published on
Translation by:
Nettah
Jonathan Safran Foer's 2009 novel, published in March 2010 in the UK, has just been released in German. The 33-year-old American has fast become the new vegetarian messiah. While it reached the top three of the Der Spiegel bestseller list, only 1.3 million Germans follow a vegetarian diet, a mere 1.6% of the population
'As soon as we raise our fork, we take a position.' That is exactly what Jonathan Safran Foer does in his book Eating Animals, published in the USA in 2009. What's more, the American novelist (Everything is Illuminated, Extremely Loud and Unbelievably Close) did not stare angrily at other's plates over dinner, enquiring angrily if they knew what they were actually eating, nor was he a vegetarian of conviction. On the contrary. The birth of his son led Foer to reflect. He wanted to know exactly what landed on his family's plate and began to investigate. At the end of his journey, Foer discovered that he could not continue eating meat in good conscience.
Tiere Essen in Germany
The timing of the German publication of Jonathan Safran Foer's bestseller, Tiere Essen, could not have been better: Veggie Street Day, celebrated in Dortmund and Stuttgart on 14 August, attracted a record number of visitors. The Gammelfleisch-Skandale (contaminated meat scandals) of recent years (namely 2005 and 2007) mean that the steak on one's plate seems far less appetising. With leaks instead of liverwurst and peas instead of pork, Europeans are increasingly following the meatless path to enlightenment.
However , this is not a seismic shift towards vegetarianism, even if a flood of reports in the press suggests otherwise. While Eating Animals reached the top three of the Der Spiegel bestseller list, only 1.3 million Germans follow a vegetarian diet, a mere 1.6 percent of the population. There are apparently already one million vegetarians in France, a country that considers stuffed goose liver (foie gras) a delicacy. What unites French vegetarians is a 'refusenik' attitude towards modern society.
Melon without parma ham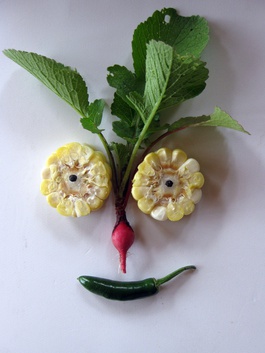 Great Britain leads the pack in terms of the number of vegetarian (happy) inhabitants, with three million refraining from schnitzel and its fleshy friends. According to a study by Nielsen and EURISPES (European institute of political, economic and social studies), they could be overtaken by Italians by the end of the year. Italy boasts 7 million vegetarians, with 30 million expected by 2050. Not bad for a country that used to view Parma ham with melon as sacrosanct. Italian doctors are observing the new trend with scepticism. Many young girls are among the new converts, whose new vegetarian diets lead to iron and calcium deficiencies. 
Europe's most 'vegetarian friendly' city is Ghent, where a weekly meat-free day has taken place since 2009 (Donderdag Veggiedag or 'Veggie Thursdays'). Meanwhile in Zürich, you can dine at Haus Hitzl, Europe's oldest vegetarian restaurant. Vegetarians now enjoy more rights at European level. The European parliament passed a new law on food labelling on 16 June, which stipulates that the terms 'vegetarian' and 'vegan' may no longer be used for food that contains any products made from dead animals. Vegetarians are not a majority in Europe, but seem to be an influential minority.
Eating Animals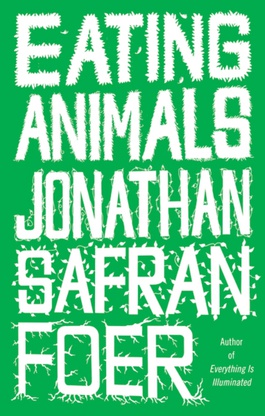 Back in Eating Animals, the reader can expect to find many figures and statistics but also encounters with very different people, from animal rights activists who sneak into battery cages at night, to butchers wishing to enable a worthy death for the animals. Foer is never dogmatic. He weaves the information, statistics and personal accounts into a collage, never leaving the reader cold. There's a definition here and the opinion of a beef farmer there alongside scientific discoveries about environmental damage through intensive animal rearing and about the similarities between animals and humans. In fact, there are far more similarities than differences. Foer does not spare his readers the realisation that what lies on our tables, are corpses. Reading the book might not convert everyone to vegetarianism, but a rethink of one's eating habits is inevitable.
Images: main (cc) Phil Dowsing/(cc) katerha/ courtesy of Flickr/ video: ©trailerjack111222/ Youtube
Translated from "Tiere essen" oder Europa vegetarisch