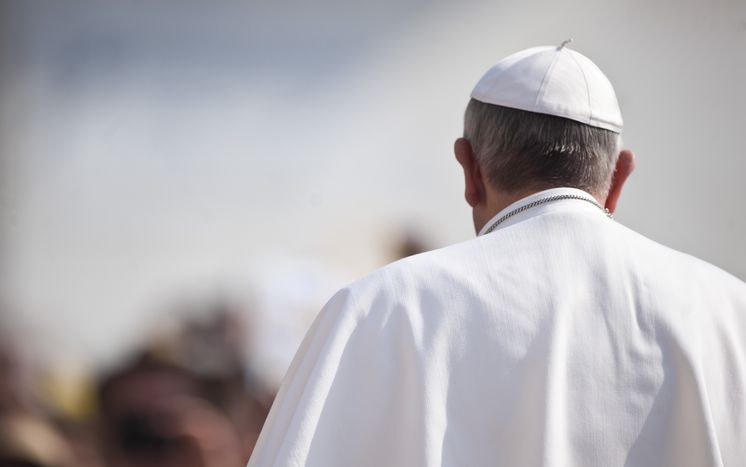 Vatileaks: the Wolves of Trastevere
Published on
"But woe to you who are rich, for you have already received your comfort." That's the theory from the gospel of Luke, at least. After the arrest of two Vatican officials in November for alledgedly leaking secret documents – and using revelations from the second Vatileaks scandal – we try to describe the atmosphere inside Pope Francis' Church. 
Imagine you have an awesome penthouse, 600 square metres wide, in a historic building in the centre of Rome, entirely at your disposal. Sumptuous dinners of gourmet fish, with tuna carpaccio and delicate prawns, all accompanied with excellent and valuable wine. Luxury cars. Above all, an almost unlimited bank account, that you can use on a whim to rent a 24,000 euro helicopter, if you feel that a four hour car ride is too overwhelming. Such a transfer is worthy of your high status.
Also, why not invest in weapons companies or pornographic pay-per-view TV channels, if it proves to be economically viable? All this is possible using money that does not belong to you, and is theoretically destined for the poor and people in need. Who cares? No one is going to question you about it for a long, long time.
You don't need to be the new "Wolf of Trastevere" (central district of Rome, ed.) to live like this, it is enough to wear a red band around your waist and be a Cardinal in the service of His Holiness.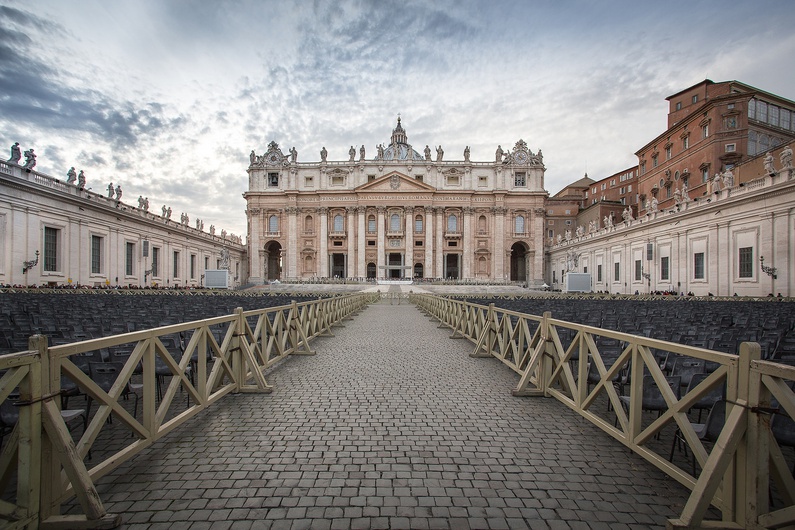 If your name is George Pell, if you have an Australian passport and are a prelate with a not-exactly-happy past when it comes to issues of paedophilia, and if you are also the person in charge of patching up the Curia's financial situation, well... everything becomes more interesting.
Nicknamed "The Ranger" by the Pope himself, the Australian Cardinal has a questionable list of (duly reimbursed) essential expenses: a 4,600 euro sink, 47,000 euros for furniture and more than 7,000 euros for its upholstery. That's before travel costs: business class flights for 1,200 euros each, for Pell and his "magic circle". The destinations? Economic and financial management conferences. Oh, the irony...
The Gospel according to Vatileaks
These are just the latest in a string of reports on these issue, following on from the so-called "crow" of the first Vatileaks scandal in 2012. But the glee and superficiality with which this huge heritage fund is managed – donated by believers all over the world – is very well known. 
As a matter of fact, we've known since 2010 that Curia's financial situation is a disaster. The habit of wasting money had by then entered into the Church's modus operandi. There are examples of maintenance workers being paid 200-400% more than market price, or Christmas trees being purchased for the reasonable price of 500,000 euros.
All this information can be found in two books recently published by two different Italian writers, Emiliano Fittipaldi and Gianluigi Nuzzi. The sources are some secret documents allegedly purloined by Lucio Angel Vallejo Balda and Francesca Immacolata Chaoqui, both currently under trial by the Vatican justice system along with former members of a commission created by Pope Francis in the beginning of his pontificate, with the aim to control and reform the economic and administrative structures of the Curia.
This commission has actually already been dismissed, but last month's events revealed that the content of these books have unnerved many important personalities in the Roman ecclesiastical environment and elsewhere. These revelations appear to be continuing the work of the dismissed commission, despite the opinions of those who think such dirty linen should not be washed in public.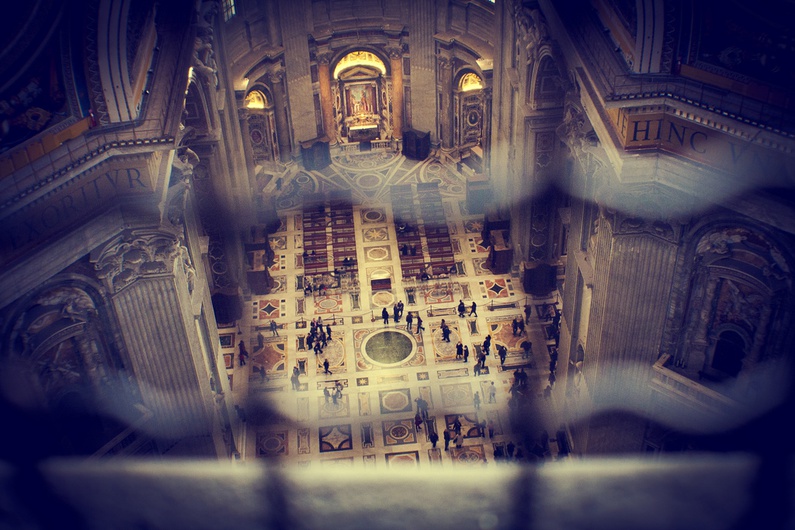 Surely news like this is in itself a scandal? The shock gets even bigger when we consider that the manager of this "waste administration" is – against his will – Pope Francis himself, a Pope who has made spontaneity, humility and poverty part of his "trademark".
In fact he has always refused to live in the traditional papal residency at Palazzo Apostolico, in favour of a smaller 50 square metres flat in Casa Santa Marta, and has replaced his fleet of very expensive luxury cars with a Renault 4 counting 300,000 kilometres on the dashboard. White, of course.
What is the Pope's role in this sorry tale?
Taking a look at the records reported in the two books it seems that Pope Francis already knew about the Curia's out of control expenses. They also tell us that his reaction has been quite different from the calm and smiling man we are used to seeing every Sunday. His exact words were something like: "This is not working! We must get this situation under control!"
Unfortunately, the truth is that Pope Francis is a lonely man when it comes to matters of economics and transparency. In Fittipaldi's book Via Crucis, the transparency problem appears to be the biggest and most important issue. Transparency is poor and scarce, almost non-existent. Clientelism, privileges and favours for friends and "friends of friends" are commonplace. Obviously no one talks about this with His Holiness, who trusts only a few loyalists to guide and control a near boundless economic empire.
The problems reach yet further if we consider that the workings of this huge empire are –according to Via Crucis – largely unknown to those same administrators. It seems that no one can be considered completely responsible for the failures in administration. Though such management can at the very least be considered inappropriate, coming from an institution which receives tens of millions of euros every year in donations from its community of believers. Money that, according to Nuzzi, should duly go to covering the Curia's budget shortfalls.
The Vatican's reaction has been to investigate and prosecute the two former commission members and the two writers for the extraction of documents, without considering the possible merits and facts of the stories themselves. Only the "criminal" elements are being considered, because anything else could lead to an smearing of the Pope's image.
Pope Francis is struggling to remedy widespread malpractice and an out of control economic situation. But on the other hand, the same Pope declares "document theft is a deplorable act". This is technically true, but it is also possible that the Big Boss will decide to give up on that particular issue. There are bigger and more serious problems to think about closer to home.
Translated from Vatileaks: the Wolves of Trastevere