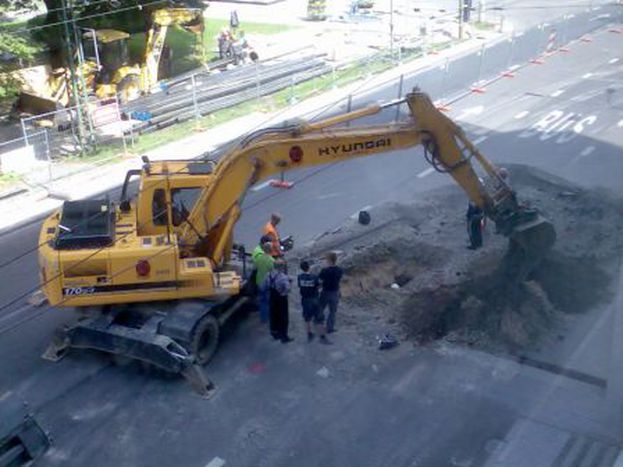 Vabaduse valjak: the mistery beneath your feet
Published on
New pipes, steetworks and Freedom monument made Vabaduse Valjak a big, dusty hole surrounded by crazy drivers always more frustrated because of the traffic. And this is not all. Because there is something else you do not know...Friday the 27th, lunchtime.
On the corner between Roosiktantsi and Vabaduse valjak, five steps from the Russian theater and two from the Tallinn City Hall, right under the eyes of the major Edgar Savisaar, the workers just stopped digging. Eyes and mouths wide opened, someone is bringing a strange surprise out from the small 2 meters-deep hole: two skulls. Two human heads buried no-one-knows-when-nor-why under the pavement of one the most important roads of the city, right where thousands of cars move their weels every day.As you can see on the pics, someone immediately tried to hide everything putting the two skulls into some black plastic bags, but we have been there since the beginning and we know what is hidden inside there.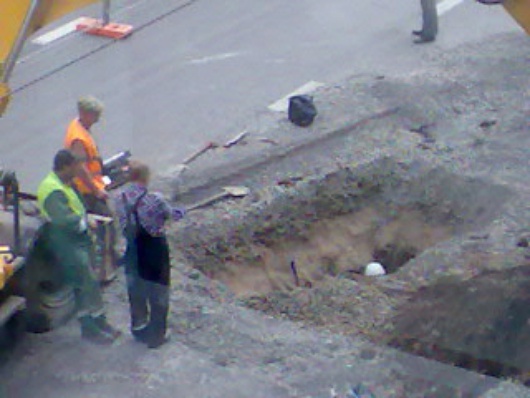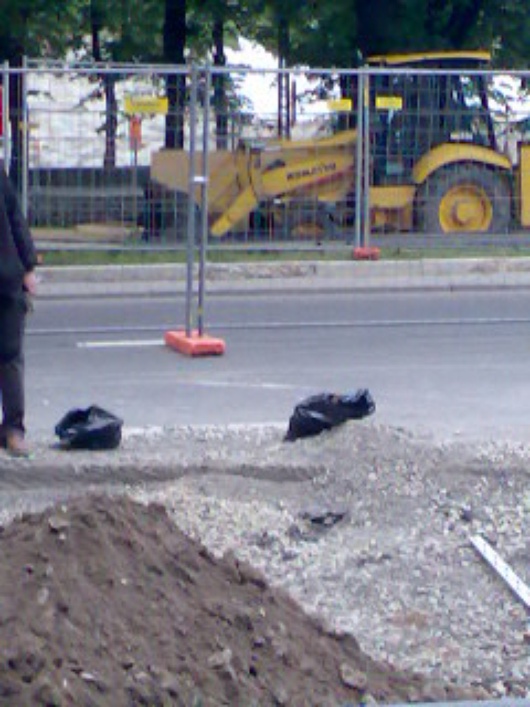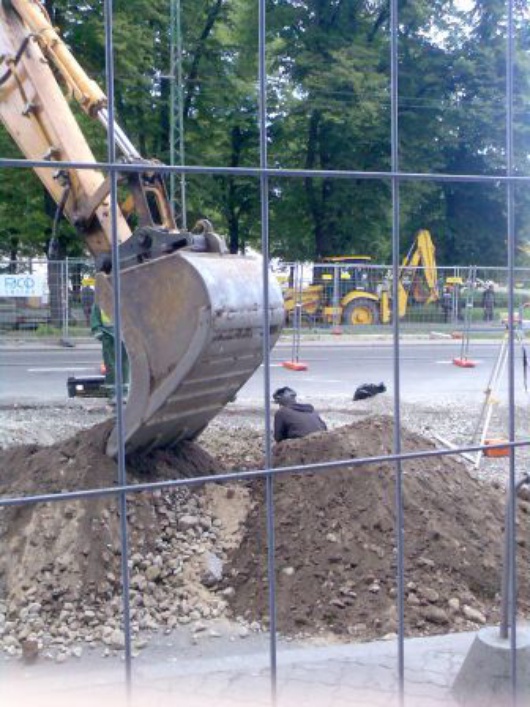 First it has been in front of café Moskva, where the works revealed the remains of an old part of the town, and now it has been the turn of the other side of the squares with the heads of two unknown people we would somehow like to know why have been there for ages.Will someone ever consider stopping the machines and giving some explanations to the people about this strange, unusual and unknown part of Tallinian history?