Up to the Spanish Presidency…
Published on
Photos & Text: Annabelle Hageman On the second day of this last summit under Swedish Presidency not much happened. Politicians tired after the entering in to force of the Lisbon Treaty? Tired journalist just coming over from Copenhagen for a two day summit?
Who knows…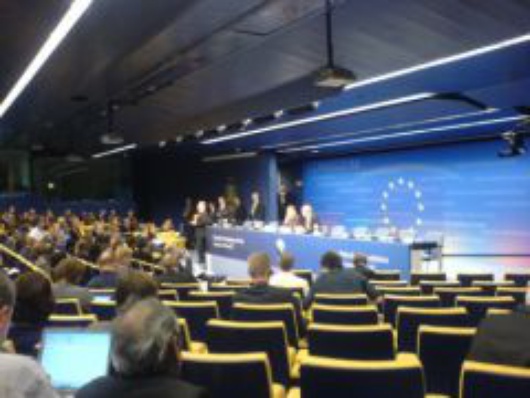 In the big press room only Fredrik Reinfeld and José Manuel Barroso were present for the final Press Conference. Reinfeld's last press conference as president of the European Council. The number of people present in this room compared to the previous informal Council is frapping.
Half of the room is not filled and the news the politicians have to tell doesn't seem to interest much journalists. According to the people present, most of the journalists are now in Copenhagen.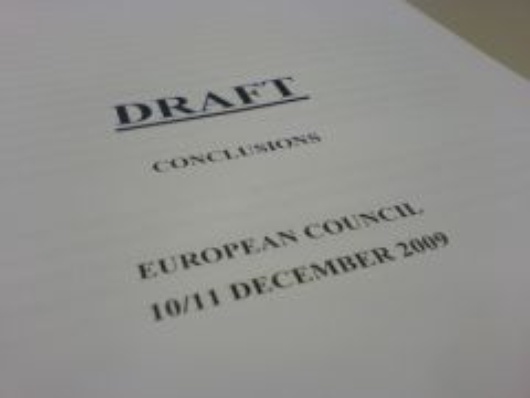 Mr. Barroso recalls that the Swedish Presidency reached all its objectives and made sure that the Lisbon Treaty entered into force smoothly. All the rest was not of much news.
Most of the items in the Draft of the Conclusions are just a recapitulation of what is already known and what you can probably read in all your national newspapers…
The importance of success of the Climate Conference in Copenhagen which is not only about environment, but also about the development agenda is huge. COP XV is a historic opportunity for the international community to act together to respond to the challenge of climate change.
Nicolas Sarkozy recalled the importance of the European nations to speak with one voice. The Big Three (UK, Germany & France) should push in a way that an agreement is reached in Copenhagen. Therefore, as Barroso said, it is important to ensure long term finances for developing countries. As what is of our present economic situation, Barroso said a new economic strategy for the future is necessary, but that further discussion is needed.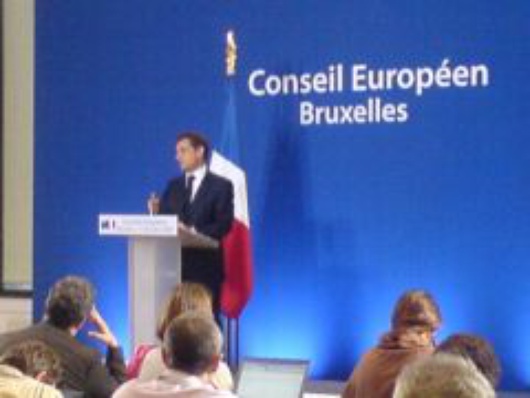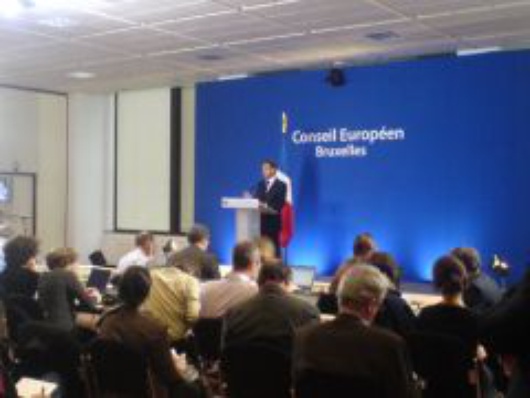 I decided to join the French press conference, where nothing new was said. Sarkozy, in his usual style, explained his meeting with Gordon Brown and the importance to have the UK in the EU.
The best part of the press conference, or maybe the whole European Council was probably the last question for Sarkozy. A reporter of the French news channel, BFM TV, asked the President if he had any news on Johnny Hallyday. This French singer is a star in France and since a few days hospitalised in Los Angeles. The question caused laughter in the press room, but the President took the question very seriously. Just for your information Sarkozy told the press, he called Hallyday's son David (a personal friend) and that he assured everything was going fine.
Circulez, il n'y a rien à voir…