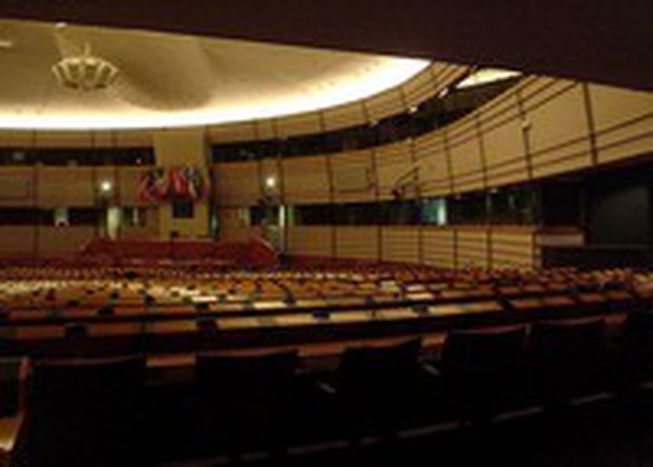 Unpaid, enthusiastic, EU interns speak out
Published on
Translation by:
rachel thomas
Young Europeans court EU parliamentarians for internships, an ritual of initiation in the world of diplomacy. But these golden opportunities come at a cost
The European Parliamentary seat in Brussels is becoming an ever more popular choice for internships in the eyes of young Europeans. The statistics speak for themselves. In 2001, about 2000 candidates applied to the Office for Parliamentary Internships. In 2005, this figure had risen to almost 6,500. Despite the incredible rise in applications, the number of available positions remains around 600. So what are the selection criteria?
I'm not getting paid, but I've accepted it, because…
"I had no contact at the party before I sent my application via e-mail. But it was accepted – I know I was an exception though," admits Julian Boecker a 23-year-old German Intern at the European People's Party. Whereas the European Commission has a limited number of interns, MEPs have free choice regarding the number of 'assistants' they accept. This liberty, however, comes at a cost.
"I receive a monthly stipend which is enough to cover my lodgings but not much else," Danish intern for the European Socialist Party, Jens Jonaten Steen, confirms. He continues, "The European Parliament should set common practices to regulate our working conditions."
Maria Formisano, an Italian student and intern with the Institute of Political Studies in Paris, is currently doing her first internship with the delegation of the European Socialist Party.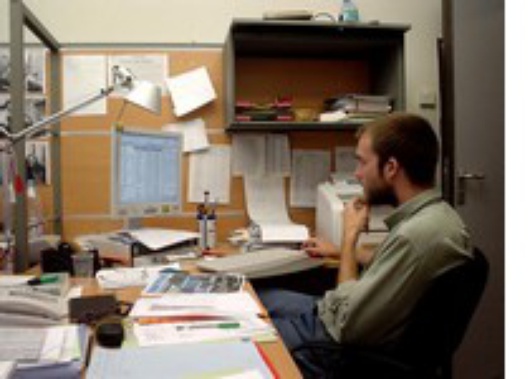 "I'm not getting paid, but I've accepted it, because it's worth the price; I have access to confidential information; I can learn about the subjects that interest me; but above all, I am in contact with important people."
Former interns leave reluctantly
Networking involves spending several months in the chilly corridors of Parliament meeting potential employers. An internship may be a real and worthwhile investment for the future and may lead to a job, another placement with an NGO (Non-Governmental Organisation) or another European institute. Indeed after three, or maximum six, months an intern must move on.
"I would very much like to stay on, but there are no places left," Barbara Renna explains. Barbara is an intern for MEP Adriana Poli Bortone (of the right-wing Alliance for Europe of the Nations).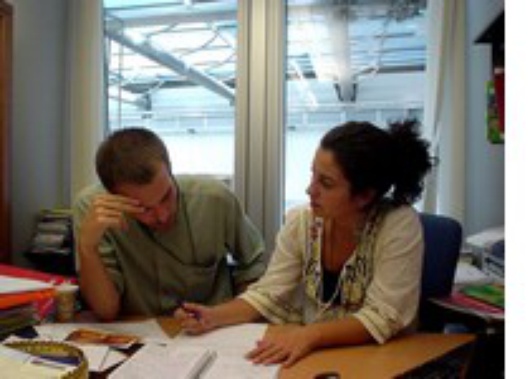 "Usually interns end up becoming assistants to an MEP if the current assistant resigns and moves on."
Being well informed and "staying in the loop" is therefore vital. It is for this reason that Adek International, Association of Former Trainees of the European Union, was created in 1996. It's "raison d'être is to maintain a network of solidarity between members" and the European institutions themselves.
"I never felt like I was living in Belgium"
"My level of integration in Brussels itself is nil. I never felt like I was living in Belgium," Jens Jonaten confesses. "I would like to have a more European, more international, social life. But I don't have the time." Jens lives with eight fellow Danes and his routine is rigorously Danish. Hungarian interns for the European People's Party Stella Duzhar and Christoph Kopp also feel excluded from the hustle and bustle of city life.
"We're limited to being tourists during the weekend, and for Hungarians in particular, Brussels is a very expensive city."
According to Stella, locals take advantage when renting houses: "I was completely clueless when I arrived here. I found accommodation on the internet and pay €1300 per month. It wasn't until I moved in that I realised I was being ripped off."
Trainees is Brussels was set up to help the many interns with flock here from all over Europe. This association finding hostels or willing host families for those in need of a room.
Rent prices in Brussels cannot yet compete with Milan or Paris. 28-years-old Jerome Boniface is from the city of Lights and has a Master's graduate from the College of Europe in Warsaw. His Italian girlfriend works in the European Commission and Jerome arrived in Brussels a week ago to look for work.
"It's a difficult situation; multilingual graduates are ten a penny here, and competition is really fierce," he admits. "I'm asking friends and looking on the internet….if I'm not successful maybe I'll apply to be an intern too."
Translated from A.A.A. Cercasi stage al Parlamento Europeo