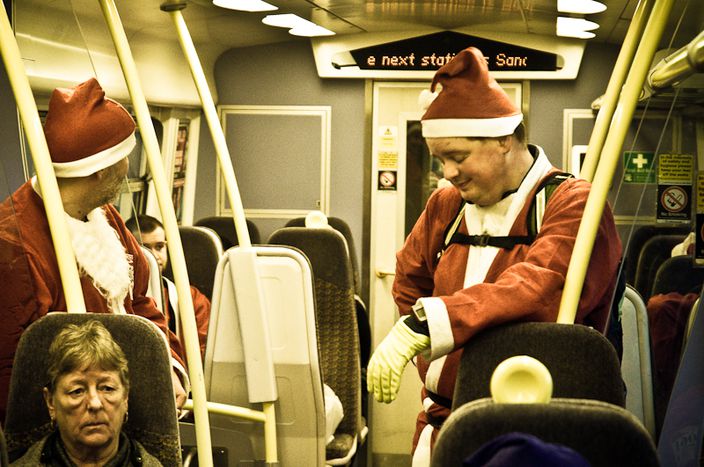 Unions, strikes and snow: Europe's 12 days of christmas discontent
Published on
Is spreading the misery really the best way to get what we want? Inspired by the British High Court banning British Airways' cabin crew's decision to take twelve festive days of industrial action, we take a look at the latest glut of stars and strikes to hit Europe
On the first day of christmas, 2009, everyone was a little anxious. With the bogey-man by-words of 'recession' and 'redundancy' hovering impetuously in that starry sky, the financial burden of making this December a very merry christmas is cause for quite a bit more concern than this time last year. Not to worry, the holidays aren't about presents or decorations or home-heating, at least we get to go home and see our beloved families, right?
Travel chaos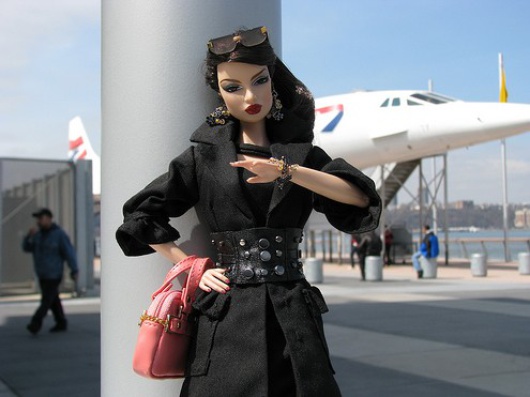 Not exactly. On the second day of christmas, a suspiciously well-groomed parade of blonds wearing too much eye-shadow (and dandies wearing too much hair-gel) clip-clopped into the offices of British Airways. It was Unite, the cunningly-titled trade union of cabin crew. After a short ding-dong announcement chime, they announced - smiling all the time, one assumes - they would be striking for the entire holiday season. A high court appeal overturned the decision on 17 December, salvaging the trips of 1 million people, but Unite have announced a new ballot in the new year... On the third day of christmas, it was winter which struck the European transport network. High-speed Eurostar trains were cancelled for three days on 18 December, affecting 40, 000 people.
On the fourth day of christmas, the Garda Síochana - the Republic of Ireland's police force - took it upon themselves to hold a ballot on possible strike action, despite the fact that industrial action by the police force is a criminal offence. PJ Stone of the Garda Representative Association (GRA, which, unfortunately, is the Gaelic word for 'love'), bemoaned that his force 'felt valueless, and worthless'. Much like a British Airlines customer, one imagines. Faced with the unexpected spectacle of a possible police coup, the justice minister Dermot Ahern blabberingly reproached: 'It is an affront to the democracy of this state. We would have to take action.' What action the state could possibly take without a police force he left unspecified.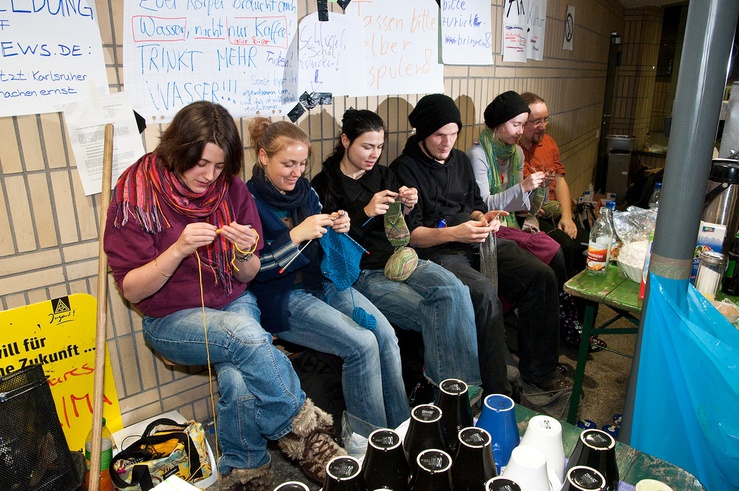 On the fifth day of christmas, the Bologna process was still proving a bitter pill to swallow for the students of Germany. In what has come to be known as the 'education strike 2009', students have been protesting for months against the clumsy inefficiencies of the 1999 EU initiative, designed to better synchronise credit systems in European universities. This summer, almost a quarter of a million students from all over the country took to the streets. Now, when most European university-goers are bundled up in chilly libraries for winter exams, thousands of German students continue their protest. At least it won't effect us working-folk from making a decent living.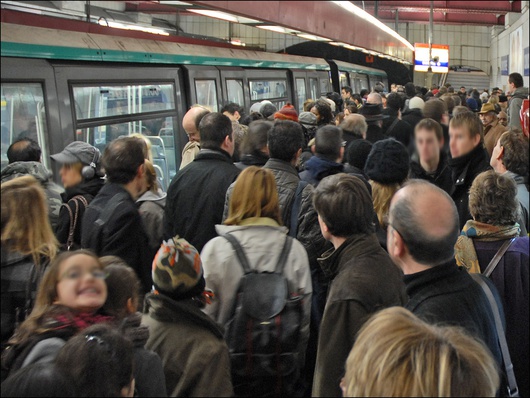 On the sixth day of christmas the RATP (Régie Autonome des Transports Parisiens/ autonomous operator of Parisian transports) stepped up its strike action on Paris underground trains. Strikes on the 'RER A', France's busiest suburban line (carrying up to a million passengers a day) wreaked havoc for commuters and tourists alike, who found themselves stranded in (or out of) a chaotic capital city at minus 3 degrees. Talks of a soon-to-come strike on the 'RER B' are undergoing.
On the seventh day of christmas, people were getting a little tired of hearing about strikes. By the eighth day, anger was getting difficult to suppress. In an economic system based on capital profit, strike action is a powerful and necessary tool to prevent what would otherwise be inevitable exploitation. Choosing to strike over christmas however, might be seen as a bit of a low blow. Over the ninth, tenth, and eleventh days of christmas the man and woman on the street will be paying a hefty toll because unions can't find a better way to negotiate than raining misery on everyone they can until someone gives them what they want. In a winter-climate of dramatic unemployment, strikers might do well to hold off until the stressful festive season has passed, because by the twelfth day of christmas, angry citizens are going to be less willing than ever to give them anything in the line of support - well, apart from a partridge right up their pear tree.
Images: adebⓞnd/flickr,Niklas Plessing/flickr,dalbera/flickr