UK Elections: Then and now
Published on
Translation by:
Margaret Morrison
As Europe watched like a hawk, the results of the UK General Election turned out to be a damp squib. Theresa May's gamble has not paid off, resulting in the Conservative Party being without a majority in Parliament. The Labour Party has achieved an unexpected breakthrough. The future political landscape in the UK is even more foggy, and the future of Brexit even more 'soft'.
So, that happened. On the 8 June, the Conservative Party led by Theresa May lost its majority as a result of poor campaigning and the need to commit to a 'hard Brexit'. While the Conservative did win more than 42% of the seats with a positive swing of 5.52%, they did not keep up the momentum they started a few months ago. Some say it's due to May's poor leadership, but regardless of the reasons why, who could have predicted such a comeback for the Labour Party? Although they appeared set to fade out at first, the Labour pulled themselves together for the campaign and managed more than they could have hoped for: 40% of seats in parliament, and an improvement of 9.5% compared to their 2015 statistics. Jeremy Corbyn, leader of the left-wing party, is equally surprising. Dashing and imperturbable, this vegetarian who looks like a geography professor seemed to be entirely at ease whereas May was not. In televised debates, interviews with journalists, rallies, the man stayed cool as a cucumber.
It's difficult to explain in detail the motivations of UK voters. What is equally dangerous is to try and predict the future of British politics. As a result of the General Election, Theresa May has decided to form a government with a small Northern Irish party - the DUP (Democratic Unionist Party) - whose bloc (10 seats) will allow the Conservative to reclaim a majority. But the negotiations that took place over the past weeks have actually led May to form a minority government, which will have a hard time imposing a final say on Brexit. So for now, we'll just wait and see...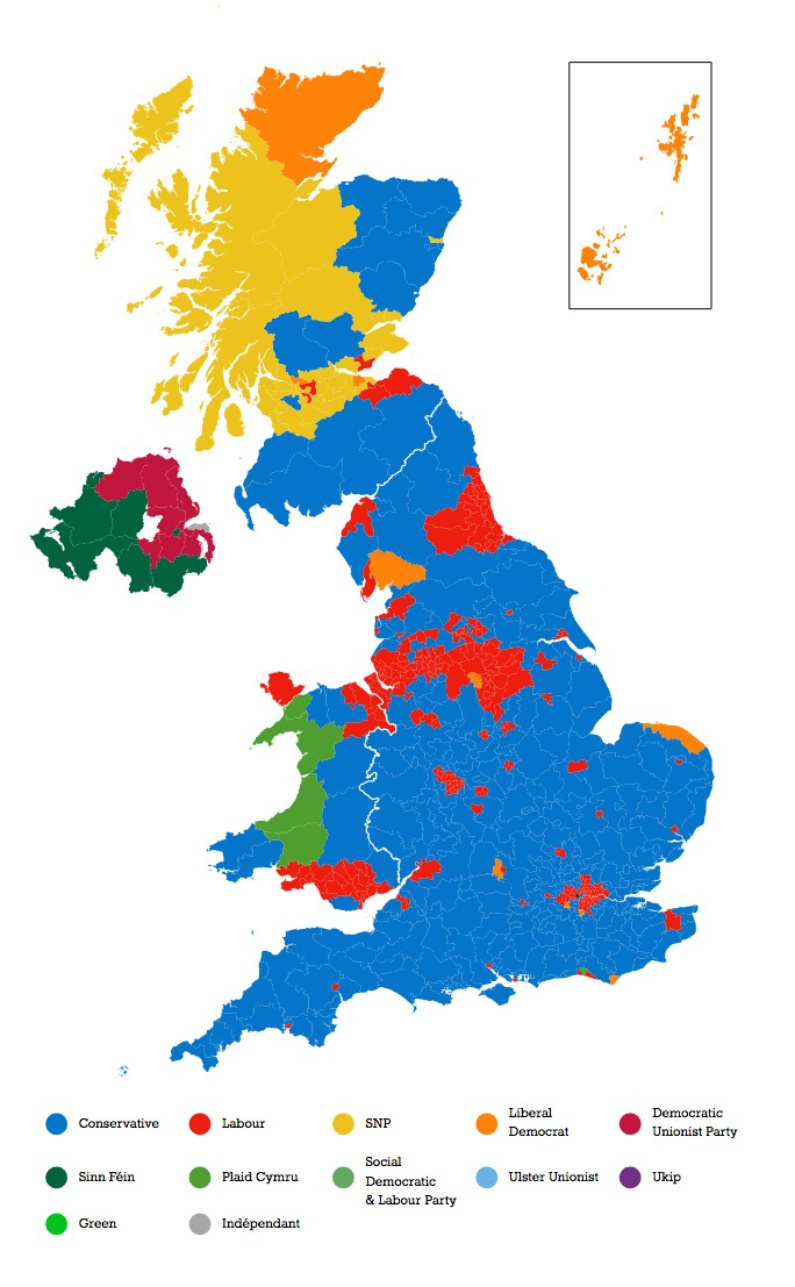 ---
Translated from Élections britanniques : le vote qui flotte