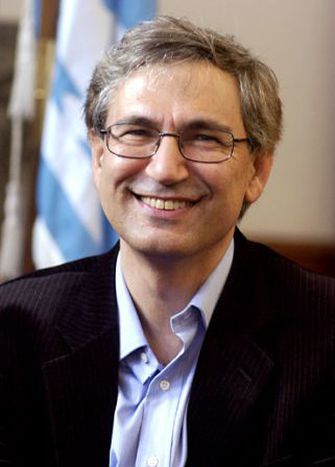 Turkish Novelist Orhan Pamuk, to visit Athens for a lecture
Published on
Orhan Pamuk, the famous Nobel laureate in literrature (2006) will visit Athens for a lecture at the Athens Concert Hall (Megaron Mousikis) on January 11. The lecture is a part of the Megaron Plus cultural programme.
According to the famous nobelist, "the modern world can conquer a deeper self-awareness through literature which serves as a mirror that reflects its contradictions, deceptions and dead ends". 
Orhan Pamuk was born in Istanbul in 1952. After graduating from Robert College in Istanbul, he studied architecture at Istanbul's Technical University. He also studied journalism. His first novel, entitled "Cevdet Bey and His Sons", was published in 1982. However, his nostalgic view of multicultural Istanbul as expressed in his novels, made the Turkish author extremely popular in Greece.