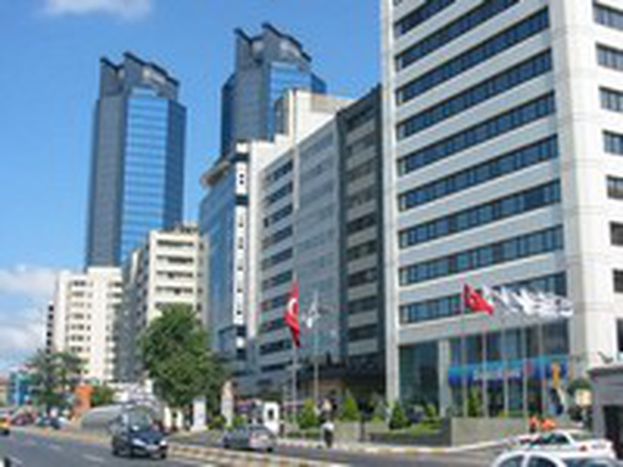 Turkish markets are ready for Europe
Published on
Translation by:
francesca reinhardt
Turkey's economic situation is no longer a barrier to accession. In spite of the poor Anatolian East, Turkey is economically better off than some of the other EU accession states.
A glance at the Turkish economy may cause the observer to double-take: the mid-sized power on the border between Europe and Asia is divided in two as no other land on the continent of Europe is. On the west side are the pulsing metropolises, comparable to Madrid, Lisbon, Athens or Dublin. On the other side, the far-reaching stretches of land in eastern Turkey are reminiscent of states like Syria or Lebanon.
The statistics are quite positive. After the economic nightmare of 2001, the heirs of a Ataturk have brought their markets back onto the progressive route. A growth rate of almost 10% is one that Western Europe's finance ministers can only dream of. In Turkey, they have been a reality since 2002. Granted, such growth stands on shaky feet as it was brought about by the regular devaluation of the Lira, which, according to some economists, is too great a cost. For in a country in which almost 40% of the inhabitants are still directly or indirectly dependent on agriculture, economic growth naturally has some limits.
Better than Romania
However, Turkey need not be shy of comparison with some new EU members or aspiring accession states. In Romania around half the inhabitants still live in the country and Romania will become a member state in 2007. Likewise, income per capita in Turkey made it to $3,750 in 2004 whereas the average Romanian barely made $2,920. And yet this has not led to a discussion on the readiness for accession of Ceaucescu's former empire.
Neither has the fact that in Romania, as in Bulgaria, the market economy cannot really be described as fully functioning. According to the Copenhagen criteria, which must be fulfilled before EU membership, a market economy is an unequivocal precondition to entry into Europe's foremost club. On this issue there is no doubt over Turkey's status: "Turkey is already a market economy" is the German government's plain and clear verdict. Europe's business leaders, even the conservative Speerspitze himself, take quite liberal positions when it comes to Turkey's entry into the EU. "European markets would benefit from Turkey's entry into the EU as Turkey is a growth-economy with great strategic potential," says the Vice-President of the Federal Union of German Industry (Bundesverbandes der Deutschen Industrie) Arend Oetker.
Turkey is already economically integrated in Europe and its economic ties with Germany are actually stronger than German ties with the Baltic or with Cyprus. Thus Turkey's business-class flyers have for many years been Airbus clients in Europe. French firms are strongly represented in their telecommunications sector, and the German mixed-enterprise Siemens is co-building a major energy project.
No €billion grab from Europe's taxpayers
Fears that rural Turkey will wring out billions in structural aid from Brussels are largely unfounded – as the European Community's agriculture and infrastructure policies will not remain the way they are now since it is clear that the EU cannot afford to finance the latest round of enlargement under the former system of regulations. Thus the old agriculture and structural aid regulations do not apply even to the most recent members. Europe's treasure-trove of funding will soon be safely stored away out of sight and it is clear that EU states will no longer be willing to redistribute as much money as they traditionally have.
Moreover, Anatolia is not about to make a billion euro grab from Europe's taxpayers as Turkey is well on its way to being able to help itself. The striking economic growth of the past year will help mitigate the country's shocking disparities and give accession negotiations a further push. Foreign direct investment is expected to increase by 3-4% of Turkey's GNP a year, as soon as accession negotiations commence. Granted, the talks are likely to take at least a decade, but they are likely to improve links with Europe's southern regions.
There is no question of ignoring Turkey's economic problems but, compared with the situation in Romania or Bulgaria, they hardly make a solid argument against EU accession. Turkey not only belongs economically in Europe, it arrived there a long time ago.
Published on October 4, 2004 in the issue Turkey, to negotiate or not
Translated from Die Wirtschaft ist Europa-fit