Turkey describes Israel as a ''national threat''!
Published on
Every country has a red book, where the most important threats against the nation are described. This is not a secret.
Turkey is not an exception to the rule. It has its own ''red book'' on security issues, which is really important for the Middle East and SE Europe. Especially now, with Turkey's international and regional influence increasing, one can really understand what book really means.
What is really interesting, is that before some weeks the book was updated. And it is really funny when ex-enemies give their place to ex-friends in the list of ''national threats''. For decades, Turkey used to bescribe its neighbours, Greece, Bulgaria, Russia, Armenia, Syria and Iran as threats to the national security of the country.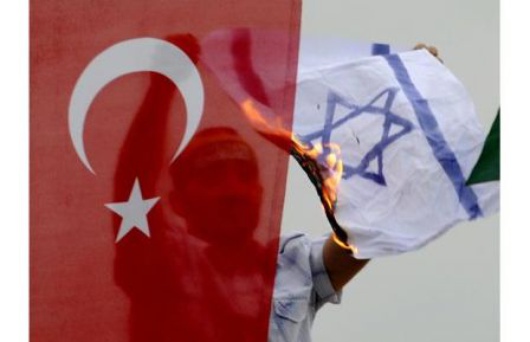 However, things seem to change, since in the new, updated version, all the former threats are now not included in the list against Turkish national security. On the contrary, the state of Israel, once a valuable ally to Turkish interests in the area, is now regarded as a threat for the first time since 1949 . According to Turkey''its policy in the Middle East harms the stability in the region, and may cause an arms race''.
It seems that the two states are ages away from their previous ''honeymoon era''. But is it feasible for Turkey or Israel to question the ''famous triangle'' they used to form with the United States?